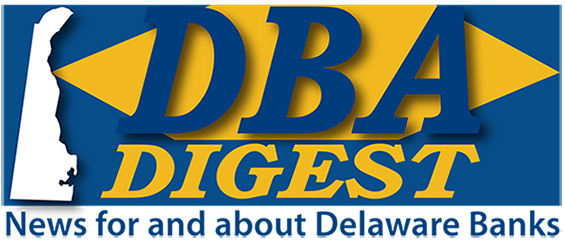 November 30, 2018

FinTech Forum - Transforming the Future of Business - December 11, 2018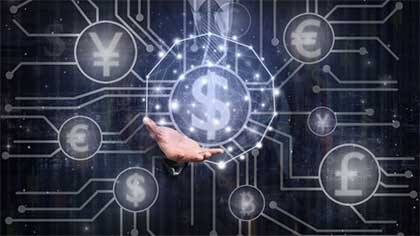 Dominic Canuso, Chief Financial Officer, WSFS Bank and Jonathan Prendergast, Head of US Payments Strategy, TD Bank, are on the "Innovation in Banking" panel at the FinTech Forum, December 11, 2018, Arsht Hall, 2700 Pennsylvania Avenue, Wilmington. To register for the Forum DBA members can use DBA-20 to get the Chamber membership price ($75 instead of $95).


All New for 2019:
Three Sessions of Foundations of Delaware Trusts!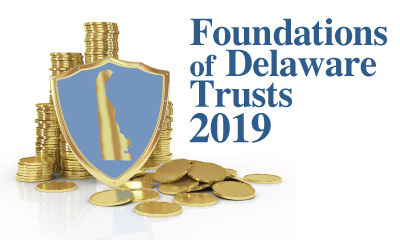 Attention Wealth Management Professionals:
Register today for the three new sessions of Foundations of Delaware Trusts at the University & Whist Club in Wilmington. Each session will be held on consecutive Wednesdays, 9 a.m. to 11 a.m., beginning January 23rd. Here's the line up and instructors:

January 23 - Key Information in a Trust Agreement
Cynthia D.M. Brown, President, Commonwealth Trust Co.
David Diamond, President, The Northern Trust Co. of Delaware

January 30 - Silent Trusts
Elizabeth King, President, Brown Brothers Harriman Trust Co. of DE
Vincent Thomas, Partner, Young Conaway Stargatt & Taylor, LLP

Februrary 6 - Investment Basics
Margaret Creed, VP and Chief Portfolio Strategist, Wilmington Trust
Gregory Wood, VP, The Northern Trust Co. of Delaware

Sign up for one, two, or all three! The course is perfect for new, as well as more experienced trust professionals looking to sharpen their skills! And as in previous sessions, all three will be available on an audio/slide flashdrive for in-house training. Sign up today! Space is limited! Click on the link below for registration information.


Wilmington University Spring Semester Begins January 14th! All DBA Members Receive Tuition Discount





Let the new year provide a new boost for your career skills! Enroll in the spring semester at Wilmington University, beginning January 14th. A new partnership between Wilmington University and the DBA invites provides an incentive for employees of DBA Members and Associate Members to participate in college-level classes and degree programs at any of Wilmington University's campuses or online. The agreement, effective as of the 2018-19 academic year, enables DBA-affiliated employers to create new or customized educational programs for their employees through WilmU. The employees will be eligible to apply to WilmU's degree and certificate programs for free and to receive a 10% tuition discount. They're also able to take advantage of WilmU's Credit for Prior Learning transfer program and its many Work Integrated Learning opportunities. Click on the link below for more information.


WEBINAR: LIBOR and Alternative Reference Rates Webinar on December 6, 2018 at 1:00 p.m. ET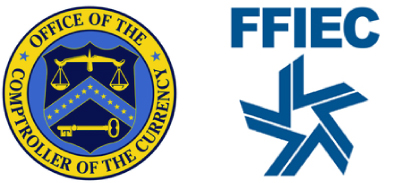 The Federal Financial Institutions Examination Council (FFIEC) and OCC will host a webinar: LIBOR and Alternative Reference Rates, Thursday, December 6 at 1:00 p.m. ET. The webinar will promote awareness and understanding of efforts to develop alternative reference rates to LIBOR, because of the uncertainty as to continued availability of LIBOR after 2021. The webinar will provide participants with background information on LIBOR and recent developments in the market about the potential transition from LIBOR, including the effect on institutions and financial products. The agencies will also answer questions submitted by participants, which you are also welcome to submit in advance to
SR-FRB-FFIEC@frb.gov. Participants may register at the link below.


Fulton Financial Corporation Approves $75 Million Stock Repurchase Program




Fulton Financial Corporation announced that its Board of Directors has approved the repurchase of up to $75 million of shares of Fulton's common stock, or approximately 2.7 percent of Fulton's outstanding shares, based on the closing price of Fulton's common stock and the number of shares outstanding on October 31, 2018. This approval expires on December 31, 2019. Fulton also announced that it repurchased a total of approximately $44.6 million of shares under the $50 million stock repurchase program which was originally announced in October 2015, including approximately $26.1 million of shares repurchased during the fourth quarter of 2018. As of November 19, 2018, approximately $5.4 million of Fulton's common stock remain authorized for repurchase under that program through December 31, 2018.


BMT Market Summary: Equity Markets in Correction Mode




BMT Wealth Management's market summary this week puts equity market corrections in historical perspective. It also reviews U.S. economic data, the recent performance of domestic equities by sector, investors' expectations of the Fed's future policy actions, activity in the fixed income markets, and how BMT's investment process has held up during the recent volatile period. Click on the link below to read the latest BMT Market Summary.


Bruce Tigani to Present on the New Tax Act at the Delaware Tax Institute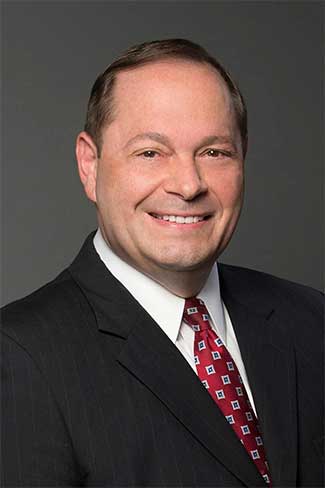 A frequent lecturer on The Tax Cuts & Jobs Act of 2017 since its passage in late December, Bruce W. Tigani will be presenting on the New Tax Act at the upcoming Delaware Tax Institute on December 7, 2018. His presentation will focus on the Qualified Business Income (QBI) Deduction and Choice of Entity Planning & Developments, including the recently announced guidance from the IRS impacting S corporation shareholders, LLC members, and proprietors. Bruce will conclude with case-study comparisons illustrating the impact of the QBI deduction and other aspects of the New Tax Act on entity selection for doing business. Bruce W. Tigani chairs the Morris James' Tax, Estates & Business Practice. With a law career spanning over 30 years, he maintains a broad-based business, tax, healthcare and real estate practice.


Hanak, Grant and Gemino Join Cover & Rossiter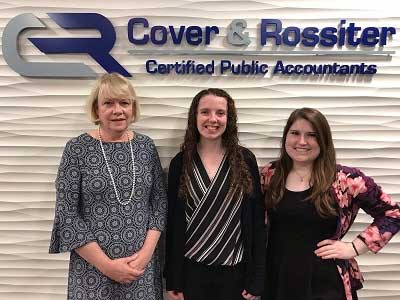 (l. to r.) Rosellen Gemino, Rita Grant, and Rachael Hanak



Cover & Rossiter, with its long standing history as one of Delaware's first and most respected certified public accounting and advisory firms, is pleased to announce the hiring of Rachael Hanak, Rita Grant, and Rosellen Gemino. Hanak joined the tax department in July as a staff accountant. She graduated last May from Widener University with a Bachelor's of Science in Accounting and a minor in Tax. Grant joined the tax department in August as a staff accountant. She graduated in May with a Bachelor's of Science in Accounting from West Chester University. Gemino joined our administrative staff in June and is the first face you see when you walk into the firm. After leaving New York, where she was born and raised, she retired briefly while living in southern Delaware.


Pepper Hamliton Presents: Hottest Topics in Ethics in the Last Year - December 12th, 4p.m. to 5p.m.



Ethics questions can range from the most basic, straightforward issues to those which require you to examine the more granular provisions of the applicable Rules of Professional Conduct. In this CLE, we will share with you some of the more interesting and nuanced issues that have arisen this year. For example, can you pay a fact witness to testify on behalf of your client? Do the Rules of Professional Conduct allow you to pay for a personal attorney for the fact witness, as well? Can you represent two clients bidding for the same government contract? If a prospective client offers you an attractive flat fee for an upcoming engagement, can you accept it? If so, what questions might you need to ask? Where is the line between business and ethics in this context? Finding the right answer to these questions can be critical. Join Pepper Hamilton for this session, December 12th, 4 to 5 p.m. In-person in Philadelphia and live simultaneous videoconference available in the following Pepper Hamilton offices: Berwyn, Boston, Detroit, Harrisburg, Los Angeles, New York, Orange County, Pittsburgh, Princeton, Silicon Valley, Washington, D.C., Wilmington. For more information and to register, please contact Heather Cook at 215.981.4201 or cookh@pepperlaw.com.



| | |
| --- | --- |
| | For more information on DBA programs and events visit www.debankers.com or click on the logo at right to redirect to our website. |


Delaware Bankers Association
8 W. Loockerman Street
Dover, DE 19903