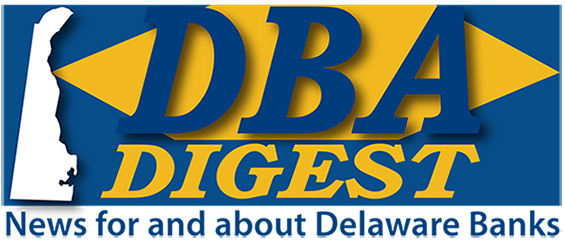 October 18, 2019

Women Connect! Sussex County!
November 7th & 8th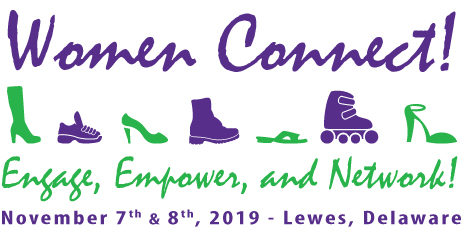 Don't miss the next exciting Women Connect event - November 7th and 8th in Lewes, Delaware. Thursday night features a reception with filmmaker Melissa Davey and special screening of her film "The Beyond 60 Project," a documentary initiative about women over the age of 60. The next morning will feature engaging speakers, including Susan Rocco, founder and host of "The Women to Watch" Radio program, and Michelle DiFebo Freeman, the Founder and CEO of the Carl M. Freeman Foundation. Attend one event or both! Sponsorship opportunities also available! Join Platinum Sponsor, Capital One; Silver Sponsor, The Bryn Mawr Trust Company of Delaware; and, Bronze Sponsor: Charles Schwab Trust Company of Delaware. Click on the link below for the full agenda, registration form, and sponsorship information.



Compliance Professionals - Get the Latest Information You Need at Compliance '19!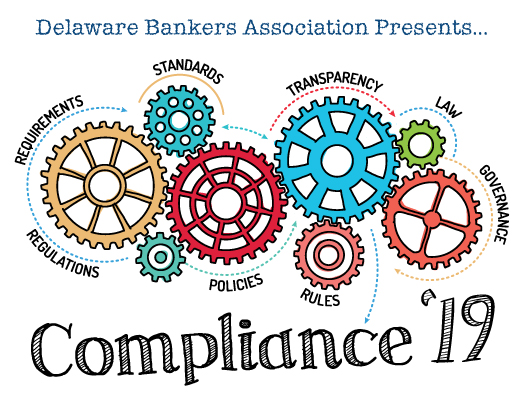 Don't miss Compliance '19, the DBA's annual Compliance School! This year's event will be Tuesday through Thursday, November 19th - 21st at Wilmington University's Brandwine Campus. Compliance '19 will shine a spotlight on a number of ongoing, current and pending changes and will feature detailed discussions of emerging issues in consumer lending, deposits/operations, risk-management, audit, and AML/BSA/OFAC. Best of all, the School offers a valuable opportunity for peer exchange. Topics include: • BSA/AML/OFAC • Fraud • Cybersecurity • CRA • TRID • Beneficial Ownership • Elder Abuse • Flood Insurance • Reg. CC • Updates to compliance manuals and guides, and much more!
Sponsored by Pepper Hamilton, LLP.

Click on the link below for full agenda and registration information!



Calling all Mentors!
Volunteers Needed for UD Trust Minor Students!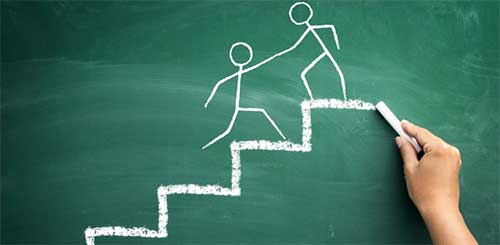 Join the UD Trust Minor Mentoring program and make a difference in someone's life! The program relies entirely on professional volunteers who are interested in mentoring a student. Mentors simply need to share their time and what they know based on their own professional development. The mentoring program makes this relationship as easy as possible by matching you with someone with similar interests. What's involved? The responsibility is at least one hour a month of contact with the student which can include shadowing at the Trust Conference and attending UD student mentoring events. For further information, contact Professor Jennifer McCloskey @ jzmac@udel.edu



Fulton Financial Corporation Approves $100 Million Stock Repurchase Program




Fulton Financial Corporation announced that its Board of Directors has approved the repurchase of up to $100 million of shares of Fulton's common stock, or approximately 3.9 percent of Fulton's outstanding shares, based on the closing price of Fulton's common stock and the number of shares outstanding on October 11, 2019. This approval expires on December 31, 2020. Fulton also announced that it repurchased approximately $48.0 million of its outstanding shares during the third quarter of 2019, which completed the repurchase of shares authorized under the $100 million stock repurchase program announced in March 2019.


BMT Wealth Mangement: Quarterly Market Insights




Amid a particularly complex global economic and political backdrop, this quarter we tackle ten of the most pressing topics for investors. There is likely something for everyone is this piece, as we cover everything from the practical considerations of how to invest new cash, to more esoteric topics like negative interest rates and the U.S. national debt. Topics include: What should investors do with cash near all-time equity market highs? Trade and the US Presidential Election; and, Domestic vs. International, Growth vs. Value.



Daniel Hayward Presents at the South Dakota Trust Association Fall Forum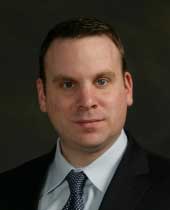 On October 17, 2019 Daniel Hayward presented at the South Dakota Trust Association Fall Forum on a panel titled "Jurisdiction Showdown." Daniel provided jurisdictional information and strategies on how to take advantage of Delaware's state laws which provide estate planning opportunities. This was the South Dakota Trust Association's third annual Fall Forum.

Morris Nichols Welcomes Three Judicial Law Clerks

Morris, Nichols, Arsht & Tunnell LLP is pleased to announce that three judicial law clerks have joined the firm as attorneys. "Judicial clerkships are an invaluable professional experience, offering perspective on the inner working of the court," said recruiting committee chair R. Jason Russell. "We are delighted to welcome these talented individuals and hope their experience will be beneficial to our clients and support the firm's continued leadership in Delaware law." Adam T. Nyenhuis re-joins the Corporate & Business Litigation group following a clerkship with the Honorable Karen L. Valihura of the Delaware Supreme Court. Michelle Streifthau-Livizos joins the Intellectual Property Litigation group. Prior to joining the firm, she served as a law clerk to The Honorable Christopher J. Burke, U.S. District Court for the District of Delaware. Jennifer A. Ward re-joins the Intellectual Property Litigation group following a clerkship at the U.S. District Court for the District of Delaware, where she served as a law clerk to the Honorable Colm F. Connolly and the Honorable Maryellen Noreika.

WHY A SUCCESSFUL CRA EXAMINATION MATTERS?


Recognizing that most community banks have historically and continue to achieve satisfactory or better Community Reinvestment Act (CRA) ratings, Capco Managing Principal, and former FDIC Examiner, Pamela Buckley shares her point of view as to why a successful CRA Examination matters. With the final Home Mortgage Disclosure Act (HMDA) Rule in effect for almost two years, and the continued focus on CRA Modernization, now is an opportune time to revisit your CRA Policy or Program, community outreach efforts, CRA and HMDA Data Integrity, lending, investment and service activity to identify any opportunities for enhancement. Now is also the time to think about preparing the voluntary Minority and Women Inclusion self-assessment for submission to your prudential regulator by March 2020. For more information and to read the blog, click below.

Pepper Hamilton Alert: Tax Relief May Be Ahead for Market Participants Transitioning Away From LIBOR


Tax relief may be coming for issuers and holders of debt instruments and parties to derivatives and other financial contracts governed by LIBOR (the London Interbank Offered Rate). The IRS published new proposed regulations on October 9 to address tax concerns as parties have begun to modify financial instruments' reference rates in anticipation of a potential phasing out of LIBOR at the end of 2021. The new regulations clarify Internal Revenue Code section 1001, which provides when a tax gain or loss on a modification of a financial instrument is typically realized.

| | |
| --- | --- |
| | For more information on DBA programs and events visit www.debankers.com or click on the logo at right to redirect to our website. |


Delaware Bankers Association
8 W. Loockerman Street
Dover, DE 19903