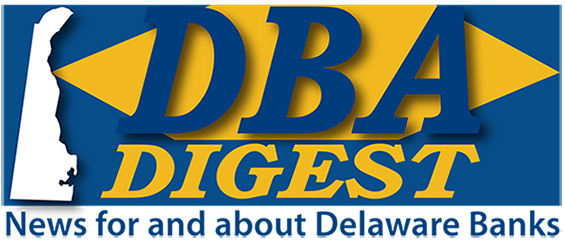 October 25, 2019

2019 Delaware Trust Conference!
Built to Last!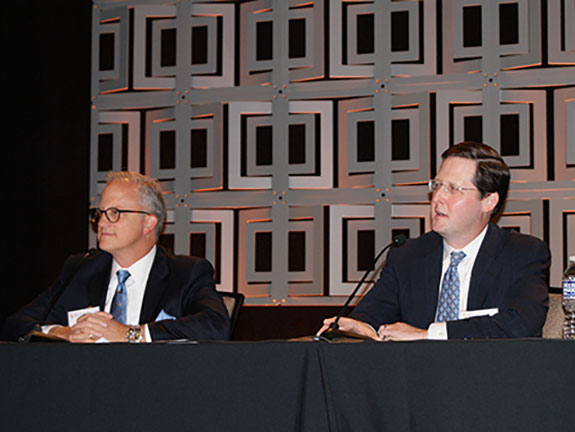 Todd A. Flubacher, Partner, Morris, Nichols, Arsht & Tunnell (l.), and Jeffrey Wolken, National Director of Fiduciary Strategies, Wilmington Trust, discuss "Why Delaware: The First State v. Other States" at the 2019 Delaware Trust Conference.


Approximately 450 wealth management professionals gathered this week to learn the latest information on the benefits of Delaware trusts at the 14th Annual Delaware Trust Conference at the Chase Center on the Riverfront in Wilmington. This year's conference featured a wide arrray of nationally renowned speakers including Sam Donaldson, Robert Sitkoff, Margaret Sager, Dana Fitzsimons, and many more. Topics included: Federal Taxes Changes, Updates on Recent Fiduciary Cases, Changes in the Delaware Tax Code, Social Media, and Elder Financial Abuse. Thank you to all the sponsors, exhibitors, speakers, the planning committee, and panel liaisons. Watch for the Fall issue of Delaware Banker magazine for complete coverage of the conference!





Women Connect! Sussex County!
November 7th & 8th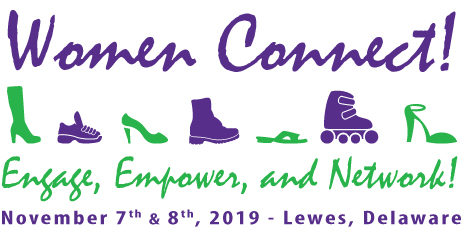 Don't miss the next exciting Women Connect event - November 7th and 8th in Lewes, Delaware. Thursday night features a reception with filmmaker Melissa Davey and special screening of her film "The Beyond 60 Project," a documentary initiative about women over the age of 60. The next morning will feature engaging speakers, including Susan Rocco, founder and host of "The Women to Watch" Radio program, and Michelle DiFebo Freeman, the Founder and CEO of the Carl M. Freeman Foundation. Attend one event or both! Sponsorship opportunities also available! Join Platinum Sponsor, Capital One; Silver Sponsor, The Bryn Mawr Trust Company of Delaware; and, Bronze Sponsor: Charles Schwab Trust Company of Delaware. Click on the link below for the full agenda, registration form, and sponsorship information.



Compliance Professionals - Get the Latest Information You Need at Compliance '19!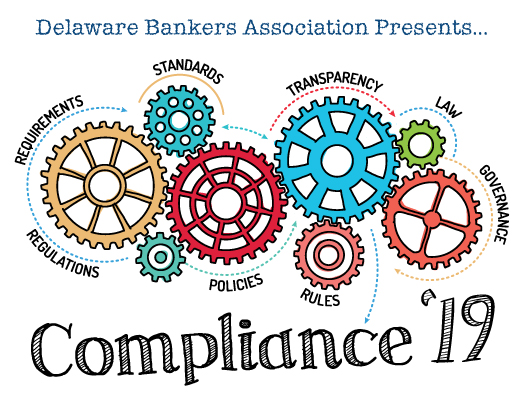 Don't miss Compliance '19, the DBA's annual Compliance School! This year's event will be Tuesday through Thursday, November 19th - 21st at Wilmington University's Brandwine Campus. Compliance '19 will shine a spotlight on a number of ongoing, current and pending changes and will feature detailed discussions of emerging issues in consumer lending, deposits/operations, risk-management, audit, and AML/BSA/OFAC. Best of all, the School offers a valuable opportunity for peer exchange. Topics include: • BSA/AML/OFAC • Fraud • Cybersecurity • CRA • TRID • Beneficial Ownership • Elder Abuse • Flood Insurance • Reg. CC • Updates to compliance manuals and guides, and much more!
Sponsored by Pepper Hamilton, LLP.

Click on the link below for full agenda and registration information!



October Proclaimed
Estate and Gift Planning Month in Delaware AGAIN!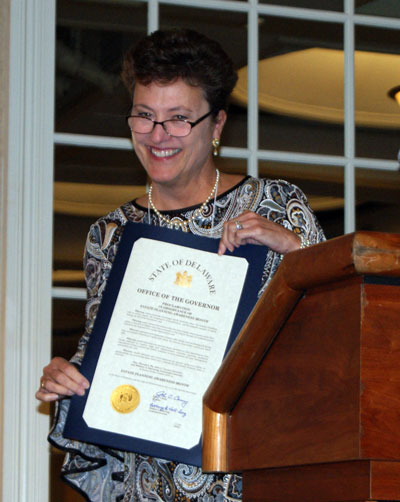 DBA President Sarah Long displays the Estate and Gift Planning Proclamation at the 2019 Delaware Trust Conference


Belfint, Lyons & Shuman, P.A., a certified public accounting and consulting firm, was an integral part of securing Governor John C. Carney's proclamation to once again establish October as Estate and Gift Planning Awareness Month in Delaware. Jordon N. Rosen, CPA, AEP, Director – Estates and Trusts, is the Delaware Ambassador of the Financial Literacy Foundation and spearheaded this important effort in Delaware. The Financial Awareness Foundation's objective is to encourage financial, nonprofit, and education professionals and their organizations, employers, municipalities, and the news media to actively participate in this movement to alert, educate, motivate, and assist everyone to get and keep their financial house in order with a current financial, estate, and gift plan.



M&T Bank and Wilmington Trust Sponsor Delaware State University's College of Business Case Competition




On Tuesday, October 22, M&T Bank and Wilmington Trust joined Delaware State University in presenting the fifth annual College of Business Case Competition. The 2019 undergraduate business school competition marks M&T's first year as an official sponsor. The College of Business Case Competition asks undergraduate students to analyze a case study on ways M&T can deliver an enhanced experience to customers with diverse backgrounds. Students are selected to present their findings and recommendations to a panel of judges comprised of M&T Bank and Wilmington Trust executives. The competition takes place during the university's Delaware Executive Exchange Program (DEEP) Day, where students are encouraged to take part in a career fair, networking opportunities, panel discussions, mock interviews, and educational seminars. The activities are designed to develop students' soft skills as they transition from the classroom to the office.



Fulton Financial Reports Third Quarter Net Income of $62.1 Million, or $0.37 Per Diluted Share




Fulton Financial Corporation reported net income of $62.1 million, or $0.37 per diluted share, for the third quarter of 2019, and net income of $178.6 million, or $1.06 per diluted share, for the nine months ended September 30, 2019. "Overall, we were pleased with our third quarter results. Our consumer and commercial businesses had strong loan growth during the quarter despite the competitive headwinds in the market. Other positives for the quarter included stable credit conditions, solid fee income growth and essentially flat operating expenses, linked quarter, excluding charter consolidation expenses, prepayment penalties on FHLB advances and FDIC insurance credits," said E. Philip Wenger, Chairman and CEO



Shore United Bank Launches New Online Financial Literacy Program – Money Management 101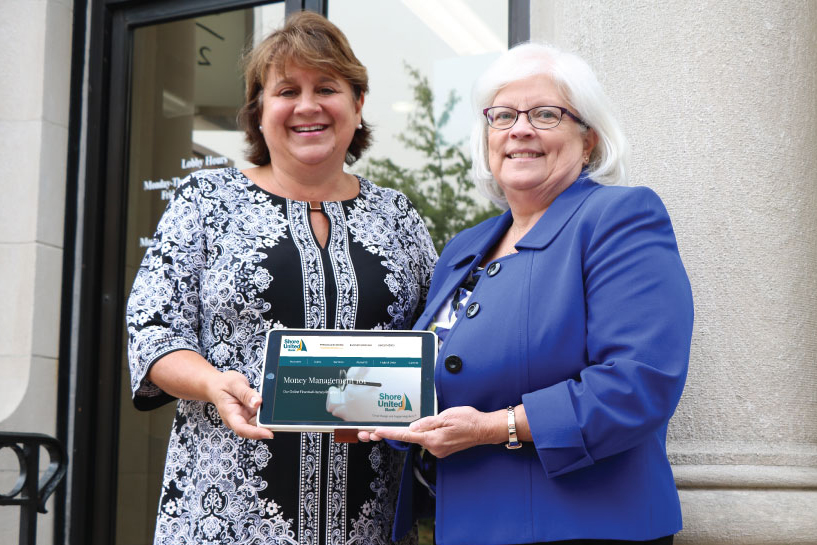 (l to r) Laura Heikes, Senior Vice President, Community & Government Relations Officer; Joyce Malik, Vice President, BSA Officer



Shore United Bank believes it is important to help local schools, senior centers, and other organizations by providing financial education through on-site programs and presentations. Year after year, their employees volunteer countless hours to provide credit counseling and financial literacy training to people of all ages. In 2016, Shore United Bank began a partnership with His Hope Ministries, a local homeless shelter in Denton, Maryland to teach a six-week course on financial literacy. This partnership, along with Shore United Bank's involvement in other organizations, has inspired Shore United Bank to launch Money Management 101. This online program makes the financial information that their employees review with many organizations accessible to everyone - to help us all make wiser financial decisions. Through careful planning, Shore United Bank has made every effort to present the information online in a brief, simple, and easily digestible manner to help consumers differentiate between needs and wants, establish a budget, understand how to establish or improve credit, prevent identity theft, avoid online scams, and more.


Trisha W. Hall Elected to be a Fellow to American College of Trust and Estate Counsel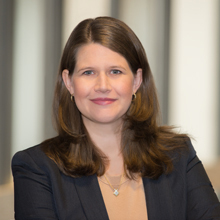 Connolly Gallagher Trusts & Estates partner Trisha Hall has been elected to be a Fellow of the American College of Trust and Estate Counsel ("ACTEC"), a professional organization of approximately 2,500 lawyers who have demonstrated the highest level of integrity, commitment to the profession, competence and experience as trust and estate counselors. Fellows of the College are nominated by other Fellows in their geographic area and are elected by the membership at large. A lawyer cannot apply for membership in the College. Fellows are selected on the basis of professional reputation and ability in the fields of trusts and estates and on the basis of having made substantial contributions to these fields through lecturing, writing, teaching and bar activities.


Richards Layton Again Ranked First in Delaware M&A Deals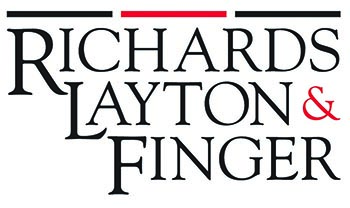 Richards, Layton & Finger is again first in The Deal's third-quarter rankings of Delaware law firms, posting more M&A transactions valued at or above $100 million than all the other listed Delaware firms combined. Richards Layton has led the state as Delaware counsel in these high-value deals for more than 25 years. Richards Layton is recognized worldwide for our skill in handling both ordinary and extraordinary corporate transactions and matters of corporate governance. Because of our lawyers' deep experience and their ongoing role in helping to develop Delaware's highly respected business statutes, multinational corporations and leading law firms around the world turn to Richards Layton to handle their most significant transactions.



Potter Anderson Receives Compass Award From Leadership Council on Legal Diversity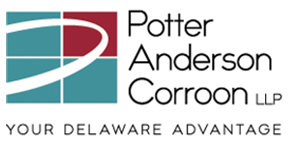 At the Leadership Council on Legal Diversity's annual meeting, Potter Anderson and Kathleen Furey McDonough, the firm's chair, were recognized with the LCLD Compass Award. LCLD is made up of more than 300 corporate chief legal officers and law firm managing partners, working to build a more open and diverse legal profession. The Compass Award is given in recognition of significant involvement in supporting LCLD's work.



Fewer Fees for Education Savings with DE529

Treasurer Colleen C. Davis announced a reduction in fees for Delaware's 529 Education Savings Plan. Already one of the nation's lowest-cost savings plans, the reduction is estimated to save participants nearly $87,000 total each year and further incentivize new account openings in the Delaware plan. "Helping our residents spend less to save is so important. Education is already expensive, and now participants can keep more of their investment earnings to use towards those costs," said Treasurer Davis. "With no minimum to open an account, and some of the lowest fees nationwide, we're working to make sure that people of all income levels can save for a better future." Fees vary based on the participant's investment strategy and are collected to administer the plan. Participants do not need to take any action for the fee reduction, which began October 1.

| | |
| --- | --- |
| | For more information on DBA programs and events visit www.debankers.com or click on the logo at right to redirect to our website. |


Delaware Bankers Association
8 W. Loockerman Street
Dover, DE 19903