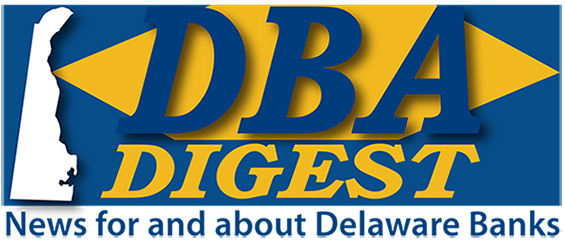 October 4, 2019

FDIC Directors' College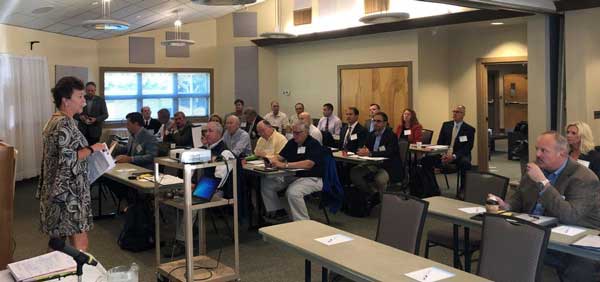 DBA President Sarah Long introduces the first panel at the 2019 FDIC Directors' College


The 2019 FDIC Director's College convened September 27th at the University of Delaware Virden Center, in Lewes. A full house of bank directors, senior officers, and board advisors engaged in the interactive program. This year's agenda included modules on: Conversation with Regulators; Liquidity Management; CRE Stress Scenario Analysis; and, Assessing Fintech Strategies.



Wealth Management Professionals!
Only One Week Left to Register for the
2019 Delaware Trust Conference!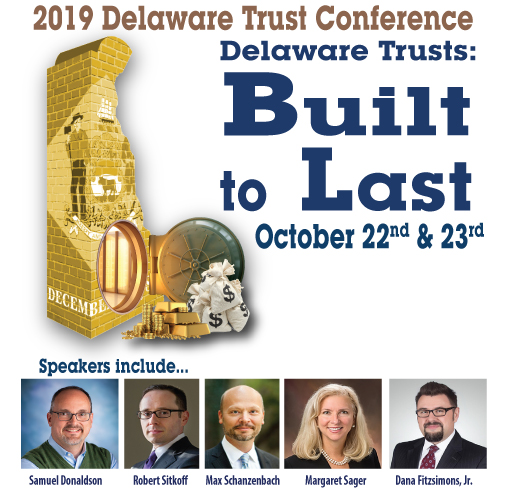 Wealth Management Professionals, Delaware Trusts are Built to Last, but your opportunity to register for the 2019 Delaware Trust Conference is quickly ending! This year's conference features an All-Star lineup of the nation's top trust, legal and wealth management experts. Get the latest information on maximizing the benefits on Delaware trusts along with a wide array of information for trust practitioners from across the nation! See Sam Donaldson, Robert Sitkoff, Margaret Sager, and many more! Click on the link below to see this year's great line-up of speakers and topics, and to access the registration form!



Women Connect! Sussex County!
November 7th & 8th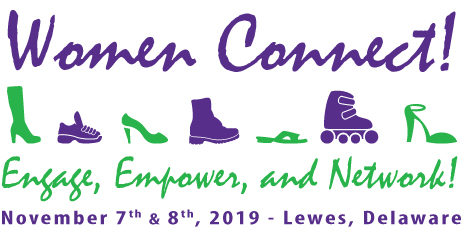 Registration today for the next Women Connect event - November 7th and 8th in Lewes, Delaware. Thursday night features a reception with filmmaker Melissa Davey and special screening of her film "The Beyond 60 Project," a documentary initiative about women over the age of 60. The next morning will feature engaging speakers, including Susan Rocco, founder and host of "The Women to Watch" Radio program, and Michelle DiFebo Freeman, the Founder and CEO of the Carl M. Freeman Foundation. Attend one event or both! Sponsorship opportunities also available! Join Platinum Sponsor, Capital One; Silver Sponsor, The Bryn Mawr Trust Company of Delaware; and, Bronze Sponsor: Charles Schwab Trust Company of Delaware. Click on the link below for the full agenda, registration form, and sponsorship information.



Calling all Mentors!
Volunteers Needed for UD Trust Minor Students!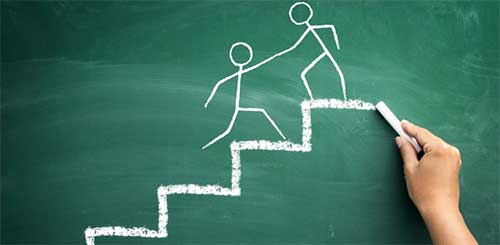 Join the UD Trust Minor Mentoring program and make a difference in someone's life! The program relies entirely on professional volunteers who are interested in mentoring a student. Mentors simply need to share their time and what they know based on their own professional development. The mentoring program makes this relationship as easy as possible by matching you with someone with similar interests. What's involved? The responsibility is at least one hour a month of contact with the student which can include shadowing at the Trust Conference and attending UD student mentoring events. For further information, contact Professor Jennifer McCloskey @ jzmac@udel.edu



Less Than Two Weeks Left for Discounted Early-Bird Registration for Compliance '19!
November 19th - 21st
Register Before October 15th and SAVE!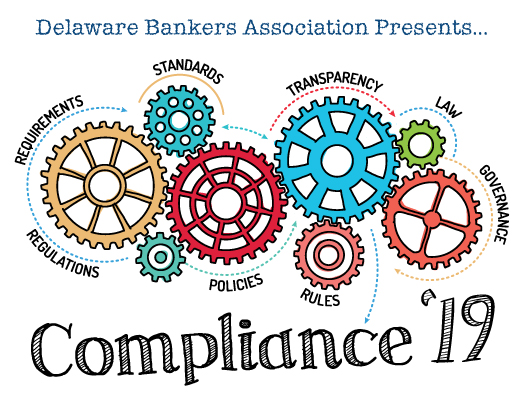 There are less than two weeks left to save with Discounted Early-Bird Registration for Compliance '19, the DBA's annual Compliance School! This year's event will be Tuesday through Thursday, November 19th - 21st at Wilmington University's Brandwine Campus. Compliance '19 will shine a spotlight on a number of ongoing, current and pending changes and will feature detailed discussions of emerging issues in consumer lending, deposits/operations, risk-management, audit, and AML/BSA/OFAC. Best of all, the School offers a valuable opportunity for peer exchange. Topics include: • BSA/AML/OFAC • Fraud • Cybersecurity • CRA • TRID • Beneficial Ownership • Elder Abuse • Flood Insurance • Reg. CC • Updates to compliance manuals and guides, and much more!
Sponsored by Pepper Hamilton, LLP.

Register before October 15th and Save!
Click on the link below for full agenda and registration information!



FDIC: Listening Sessions on Supervisory Appeals and Dispute Resolution Processes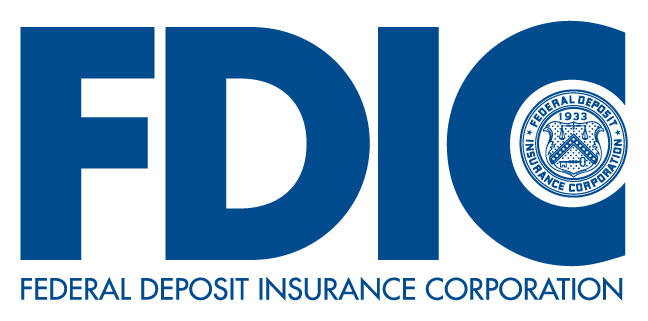 As part of the FDIC's "Trust through Transparency" initiative, the agency will host a series of listening sessions regarding its supervisory appeals and dispute resolution processes for FDIC-supervised financial institutions. The sessions will offer an opportunity for bankers and other interested parties to provide individual input and recommendations regarding these processes, as well as to provide individual suggestions regarding the role of the Office of the Ombudsman in assisting in resolving disagreements. Attendees will be requested to provide suggestions on information that the agency could publish on these topics. The sessions are being held as part of the FDIC's efforts to enhance the agency's transparency, efficiency, and accountability.

For the NY region, there are 2 sessions: 1

0/24/19 8:30am-12pm: 15 Braintree Hill Office Park, Braintree, MA 02184

11/13/19 8:30am-12pm: 350 Fifth Avenue, NY, NY 10118



Daniella C. Spitelli Joins Morris James'
Professional Liability Litigation Practice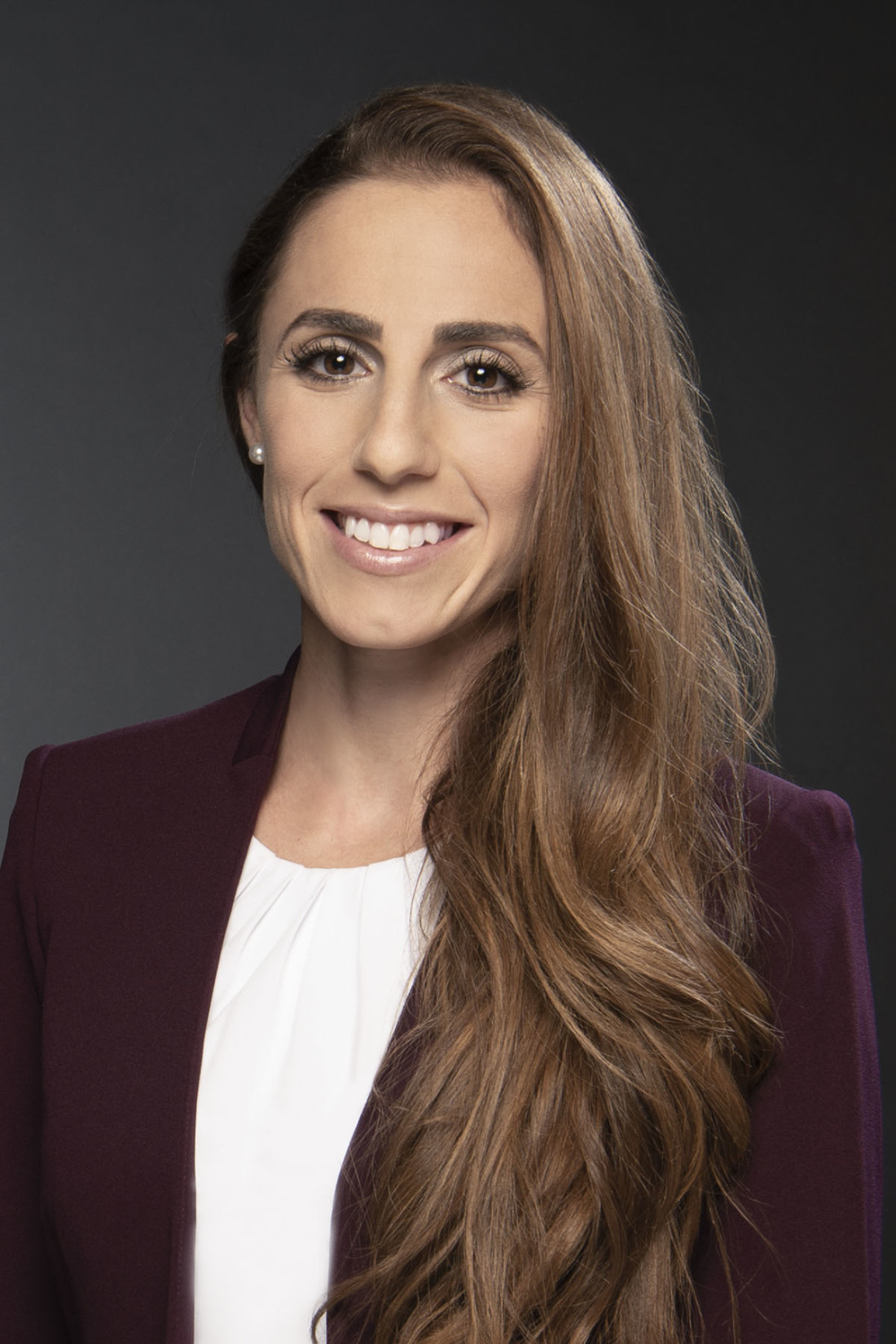 Daniella C. Spitelli is an associate in Morris James' Professional Liability Litigation Practice Group. Her practice focuses on the defense of medical malpractice and legal malpractice claims. Ms. Spitelli was a Judicial Extern to the Honorable Paul R. Wallace in the Delaware Superior Court and served as a Judicial Law Clerk to the Honorable Carl C. Danberg and the Honorable Robert H. Surles in the Delaware Court of Common Pleas. Ms. Spitelli graduated from Widener University Delaware Law School, cum laude, in 2018 after receiving a B.A. from the University of Delaware in 2011. She was admitted to practice law in Delaware in 2018.

Pepper Hamilton Alert: A Win for Lenders: Seventh Circuit Finds UCC-1 Collateral Description Reference Sufficient


In a win for lenders, on September 11, the U.S. Court of Appeals for the Seventh Circuit reversed the U.S. Bankruptcy Court for the Central District of Illinois, holding that the collateral description in the UCC-1 financing statement referencing the corresponding security agreement was sufficient to perfect a security interest under Article 9 of the Uniform Commercial Code when all other requirements were met. In re I80 Equip., LLC, 2019 WL 4296751 (7th Cir. Sept. 11, 2019).

Richards Layton Chosen by Forbes as One of America's Top Corporate Law Firms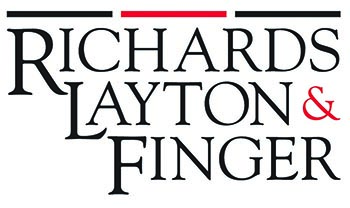 Forbes, one of the nation's preeminent business magazines, has named Richards, Layton & Finger on its list of "America's Top Corporate Law Firms." Forbes compiled survey responses from 2,500 lawyers to create its inaugural list of the most recommended law firms in the country. Richards Layton is one of only two Delaware firms chosen for the list, and the only Delaware firm recognized for corporate governance. "We're proud of this recognition of our firm's prominence in Delaware," says Doneene Damon, president of Richards Layton, "and honored that, out of the thousands of corporate law firms in the United States, we are among only 243 firms to make the list."

K&L Gates Named Among America's Top Corporate Law Firms by Forbes


Business news outlet Forbes magazine has recognized global law firm K&L Gates LLP among the top corporate law firms in America and as one of the most recommended firms in the area of litigation and dispute resolution as part of Forbes' first-ever legal industry review. The rankings are based on the results of an independent survey that collected more than 8,000 nominations from over 2,500 in-house and private practice lawyers and other legal professionals. K&L Gates is one of fewer than 250 law firms—out of the thousands of firms across the United States that serve corporate clients—to earn Forbes' distinction as one of America's top law firms.

WHAT'S NEW WITH ECOA AND REGULATION B?


Are you up to date on the latest developments and trends in both regulatory compliance and discrimination? An upcoming Capco Academy webinar will cover Regulation B basics, compliance stumbling blocks, the what and why of your REMA, and more. Join Capco's Becky Breland and Elizabeth Rozsa for an information-packed hour and learn what's new with ECOA and Regulation B on October 10th at 2:00 PM ET. Chief operating officers, department heads, marketing managers, auditors, contracting officers, counsel, compliance officers and anyone interested in learning more about fair lending should attend this webinar. For more information and to register, click below.

Ballard Spahr Alert: FTC Study - Class Action Settlement Notices Have Room to Improve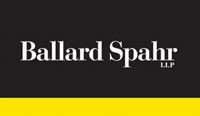 The Federal Trade Commission (FTC) recently released its preliminary report on two studies it conducted to help understand the effectiveness of class action settlement notices and to "develop information to help improve settlement outcomes for consumers." The report shows that claims rates, regardless of the form of notice, are very low and that some of the more costly forms of notice, like publications in magazines and national newspapers, do not significantly increase the claims rate. The FTC did, however, identify certain characteristics contained in emails (the least expensive form of notice) that improved open rates and consumers' comprehension of notices. Regardless, consumers' comprehension of the emails was very low—less than half. The FTC noted that the results suggest that consumers view class action settlement notices with healthy skepticism.

| | |
| --- | --- |
| | For more information on DBA programs and events visit www.debankers.com or click on the logo at right to redirect to our website. |


Delaware Bankers Association
8 W. Loockerman Street
Dover, DE 19903