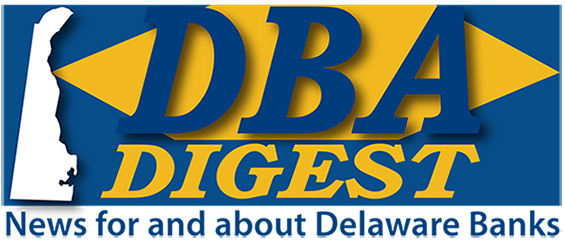 October 26, 2018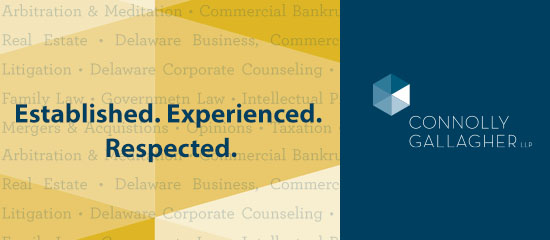 Record Number of Wealth Professionals
Enjoy the Tricks and Treats of Delaware Trusts
at 13th Annual Delaware Trust Conference!



Approximately 485 wealth management professionals enjoyed the tricks and treats of the superior Delaware trust experience this week at the 13th Annual Delaware Trust Conference at the Chase Center on the Riverfront in Wilmington. From the first session featuring nationally known tax expert Sam Donaldson (above left), to the final session featuring a Mock Trial (above right), the conference was the sweetest yet! Thank you to all the sponsors and exhibitors, the speakers, the planning committee, and panel liaisons. Watch for the Fall issue of Delaware Banker magazine for complete coverage of the conference!


Don't Miss the Next Women Connect!
November 8th & 9th - Lewes, DE
Sponsorships Also Available!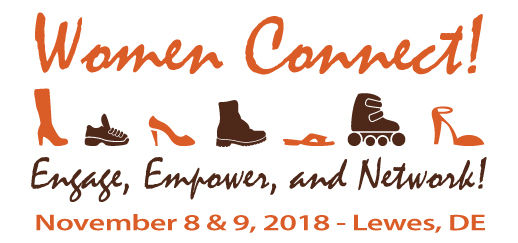 There's still time to register for the next Women Connect event, the evening of November 8th with a reception at Agave followed by an engaging seminar on November 9th at Fish On! The seminar will feature Jen Groover, tagged by Success Magazine and Entrepreneur Magazine as a "One-Women Brand" and leading "Serial Entrepreneur". Jen is the creator of the Butler Bag, the world's first compartmentalized handbag! Jen ranked #8 in the Top 51 Influencers of Human Potential by SAP and brings high energy and multi-faceted wisdom to her presentations. You'll also hear Kristen Visbal's inspiring story. Kristen, a resident of Lewes, is an American sculptor who specializes in lost-wax casting in bronze. Her most well-known work of public art is Fearless Girl, a 50" bronze figure installed in Manhattan's Financial District. There will also be ample opportunity to network. The reception will be held at Agave in Lewes from 6:30 PM – 9:00 PM on November 8th. The seminar will be held on November 9th at Fish On! from 8:30 AM – 1:30 PM.
Sponsorships are still available! Join Silver Sponsor, Charles Schwab Trust Company of Delaware; and Bronze Sponsors: Bryn Mawr Trust Company; and, County Bank! Follow the link below for the agenda, registration, and sponsorship information.



Compliance Professionals Time is Running Out!
Don't Miss Compliance '18! Nov. 13th, 14th, & 15th!




Compliance professionals, you have less than one week left to take advantage of discounted early-bird registration for Compliance '18,
to be held November 13th, 14th & 15th at Wilmington University, New Castle. Sessions and topics include: Fair lending, Deposit Compliance, UDAAP, BSA/AML, Financial Elder Abuse, and more! Convenient full day and half-day sessions available! 18 DE & PA CLE Credits, CPE and CRCM Credits applied for. Register today! Early-bird registration ends October 10th! Click on the link below for the full agenda and registration information. Presenting sponsor: Pepper Hamilton, LLP




Delaware Society of CPAs Host Professional Networking Reception - November1st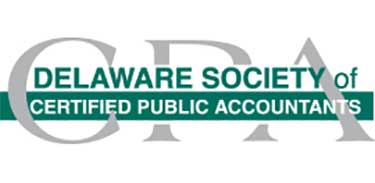 Network with CPAs, Bankers, Attorneys & other Finance Professionals. Hors D'oeuvres Unlimited Beer, Wine and Soda, Thursday, November 1, 2018, 5:00 p.m. to 7:00 p.m. at The Archer Group, 600 North King Street, Suite 200, Wilmington, DE. DBA members may attend at the member rate of $40.00 ($30.00 when registering before October 26th. To register please follow the link below.


You're Invited! Federal Reserve Town Hall
October 30th, Noon to 3:00 p.m.



On October 3, the Federal Reserve Board of Governors published a Federal Register Notice, requesting public comment on potential actions that the Fed could take to facilitate real-time interbank settlement of faster payments. In order to help the industry better understand these potential actions, we will host a public town hall at the Federal Reserve Bank of Philadelphia on Tuesday, October 30, from 12:00 noon to 3:00 p.m. Please arrive 30 minutes early at the Federal Reserve Bank of Philadelphia's 6th Street entrance for check-in and bring a government-issued photo ID. Lunch will be served. Please RSVP by COB Thursday, October 25. Town hall attendees will learn about and have the opportunity to ask questions and share views on the potential actions the Fed is considering. To register, please follow the link below.


Central DE Habitat for Humanity receives
$20k from M&T Bank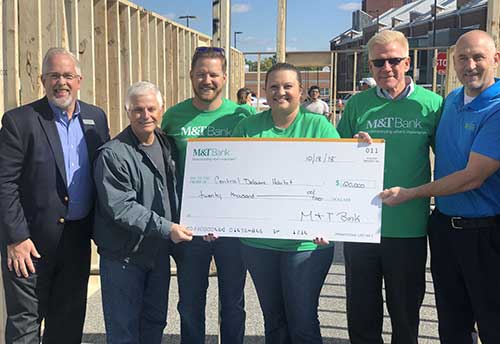 Last week dozens of Central Delaware M&T Bank employees hosted a Framing Frenzy with the Central Delaware Habitat for Humanity in Dover. During the event, volunteers framed the exterior walls for a family home and presented a $20,000 check to the organization to further its mission of helping families build strength, stability, and self-reliance through shelter. Pictured above (L-R) are M&T Bank Regional CRA Officer Randy Kunkle, Central Delaware Habitat for Humanity Board President and US Army Retired Colonel Frank Daniels, M&T Bank Business Banking Team Leader Steve Loughren, M&T Bank Dover Main Branch Manager Michelle Bergold, M&T Bank Senior Business Banking Relationship Manager Paul Frink, and Central Delaware Habitat for Humanity Executive Director Dan Simpson.



Barclays US Consumer Bank Personal Loans
Newly Refined for Prime Borrowers




Barclays US Consumer Bank, one of the nation's fastest growing top 10 credit card issuers and online banks, announced today that it is now accepting applications for its personal loans product from well-qualified U.S. consumers. Drawing on its rich history and deep experience of servicing end-to-end digital personal loans in global markets, Barclays is redefining what customers should expect from banks with a streamlined application process and a focus on simplicity, speed and convenience. The latest addition to the bank's offerings provides prime borrowers with a simple, low-cost and transparent product. As a valuable complement to credit cards and savings accounts, personal loans give consumers the option to optimize their financial well-being through debt consolidation or financing for important life events such as weddings, vacations, or home improvements. "As a customer-centric bank, we focus on value and simplicity," said Ben Harvey, Head of Consumer Lending and Channels, Barclays US Consumer Bank. "With our online loan product, well-qualified customers can be confident they'll have access to market-leading rates, a seamless application process that takes just minutes to complete, and money in the bank as soon as the next business day."



U.S. Sen. Chris Coons Joins Celebration of Community Development and Affordable Housing in Seaford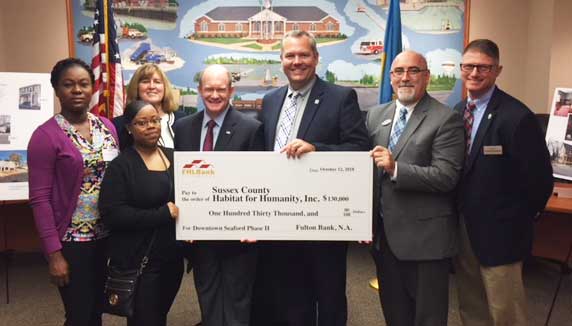 Sen. Chris Coons (D-Del.) was the special guest speaker at a ceremony today to recognize and celebrate the community partnerships fostering job growth, economic vitality and long-term stability for residents of Seaford and other Delaware neighborhoods through the Downtown Development District Act. Joining Sen. Coons were David Genshaw, Mayor of the City of Seaford, and representatives from a variety of public, private and community partners, including Federal Home Loan Bank of Pittsburgh (FHLBank Pittsburgh); Delaware State Housing Authority; Fulton Bank, N.A.; Sussex County Habitat for Humanity; and Western Sussex Chamber of Commerce.


John Mark Zeberkiewicz Elected a Fellow of the American College of Governance Counsel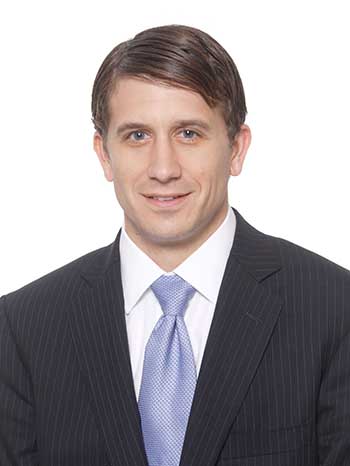 Richards, Layton & Finger director John Mark Zeberkiewicz has been elected as a Fellow of the American College of Governance Counsel. Membership in the college is by invitation only, following a rigorous selection process that evaluates the lawyers' professional accomplishments as well as their contributions to the field of governance through speaking, writing, and thought leadership. Mr. Zeberkiewicz joins four Richards Layton directors previously elected to the American College of Governance Counsel: Catherine Dearlove, Mark Gentile, Gregory Varallo, who is a founding trustee of the college, and Gregory Williams. Mr. Zeberkiewicz focuses his practice on transactional matters involving Delaware corporations, including mergers and acquisitions, corporate governance, and corporate finance. With a reputation for advancing innovation in corporate law, he also has been a driving force behind some of the most important Delaware corporate legislation in years.


Delaware State Bar Association Recognizes Derek Abbott with Distinguished Access to Justice Commitment Award



Derek C. Abbott was presented the Commitment Award at the 2018 Christopher W. White Distinguished Access to Justice Awards. The honor is given by the Delaware State Bar Association to a member of the Bar who has demonstrated a sterling commitment to pro bono work throughout his or her career by dedicating time and energy to the support and provision of legal services. Derek is a partner at Morris, Nichols, Arsht & Tunnell LLP, where he chairs the firm's pro bono committee. A graduate of the U.S. Military Academy at West Point, he has made the honor, leadership, and discipline that are the hallmarks of that institution the cornerstones of his professional career. His Delaware community activities are frequent and diverse ranging from assisting the Delaware Legal Services Community with fundraising activities, to serving as legal counsel for a variety of indigent clients through Delaware Volunteer Legal Services.


Michael Gordon Gives Presentation at
Southern Federal Tax Institute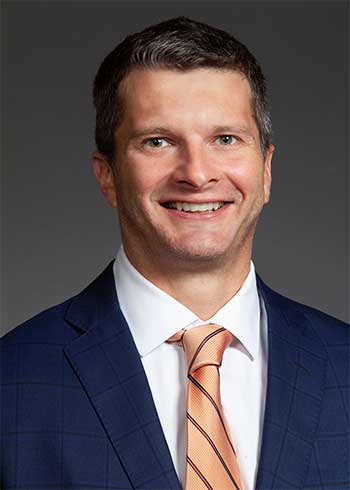 On October 25, 2018, Michael Gordon spoke at the 53rd Annual Southern Federal Tax Institute. Michael's presentation, "Using Self-Settled Asset Protection Trusts for Tax Planning Purposes", provided an overview of domestic self-settled asset protection trusts and how self-settled asset protection trusts can be used to accomplish certain tax planning objectives.


Cover & Rossiter Announces Promotion of Andy Johnson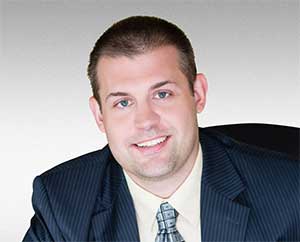 Cover & Rossiter is pleased to announce the promotion of Andy Johnson, CPA to Principal in the Tax Department. Since joining Cover & Rossiter in September 2008, Johnson has excelled on even the most complicated engagements because of his keen attention to detail and problem solving ability. He easily transitions from technical expert for the accounting staff to trusted adviser for his clients. Over the years, Johnson has also taken the lead in evaluating and implementing new software technologies. Managing Director, Marie Holliday said, "Andy represents the future of the accounting industry - fully embracing where traditional accounting intersects with highly valued consulting and planning services." Johnson is a member of the American Institute of Certified Public Accountants, the Delaware Society of Certified Public Accountants, and the Wilmington Tax Group. He is also an active member of the Rotary Club of Wilmington, serving on the Hospitality and Finance committees.


Morris James Featured in the
Mid Market Report for its Focus on Client Service




Novel job titles like "chief value officer" and "client relationship manager" have increasingly become part of the Big Law lexicon, but it would be a mistake to assume only large firms are pouring more resources into managing client relationships, according to consultants and law firm professionals. Zach Needles and Lizzy McLellan of American Lawyer Media discuss the increasing number of client service executive positions at midsize law firms in their article, "'Client Value' Roles are All the Rage in Big Law, but Midsize Firms Are Quietly Taking Notes." Dawn Sheiker, who became Director of Client Relations for Morris James in Delaware in April 2018, said much of her role involves meeting with clients and getting feedback that she can then use to formulate a plan of action with the attorneys at the firm.


| | |
| --- | --- |
| | For more information on DBA programs and events visit www.debankers.com or click on the logo at right to redirect to our website. |


Delaware Bankers Association
8 W. Loockerman Street
Dover, DE 19903