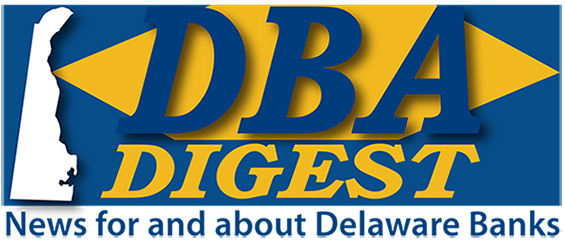 October 2, 2020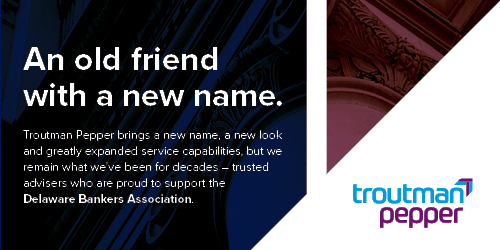 TODAY! Friday, October 2nd - All-Star Regulators Panel!
Mid-Atlantic Speakers Series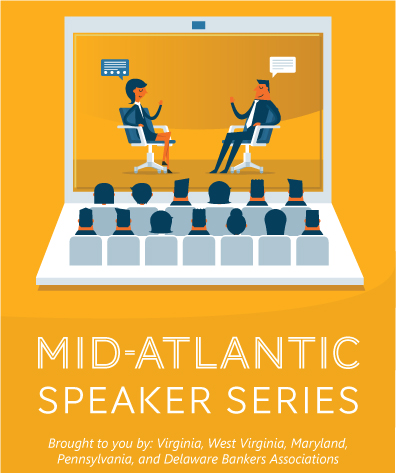 Join us, Today, October 2nd, for an All-Star Regulator's panel moderated by the ABA's Rob Nichols, and featuring panelists: Acting Comptroller Brian Brooks, OCC; Chairman Jelena McWilliams, FDIC; and, Governor Michelle Bowman, Federal Reserve.


The DBA has partnered with the bankers associations in Maryland, Pennsylvania, Virginia and West Virginia to bring nationally recognized speakers to you each month. The series will take place once a month through December. One registration includes all six sessions!

Each event will be at 9:00 a.m. See the link below for more information on other sessions and registration!


This MONDAY and TUESDAY...October 5th and 6th...
ABA Virtual Washington Fly-In, Northeast Region!
Free! Register Today!

Join fellow bankers and industry leaders from across the Northeast for a virtual meeting with agency leadership and lawmakers. In partnership with state bankers associations, ABA is hosting this year's Washington Fly-in to ensure policies crucial to the banking industry remain front and center, and to provide a forum for critical questions from your bank. You will not want to miss out on this opportunity to speak directly to regulators about the need for commonsense policies and smart reform that will help America's banks better serve their communities and grow the economy. The Northeast Regional Virtual Washington Fly-in begins Oct. 5th with an in-depth discussion with ABA experts on key issues facing our industry at the federal level, followed by discussions with: Federal Reserve Board Governor Michelle Bowman OCC Acting Comptroller Brian Brooks CFPB Director Kathy Kraninger FDIC Chairman Jelena McWilliams


2020 Delaware Trust Conference! Registration Still Open! Wealth Management Professionals Get the Continuing Education Credits You Need Virtually!


Wealth Management Professionals, get the continuing education credits you need from the convenience of you computer or smart device. The 2020 Delaware Trust Conference features more sessions, more interaction, and greater flexibility for attendees, speakers, sponsors and exhibitors. The conference will be live October 19th and 20th, and sessions will also be accessible on-demand through November 30th!
Sponsors and Exhibitors - you can reserve your space at the conference. All sponsors Gold level and above receive free booth space in the virtual exhibition hall!

Follow the link below to access on-line registration, sponsorship, and exhibitor information, and to see the conference agenda!
Virtual CFO & Lending/Credit Conference:
OCTOBER 26, 2020 - OCTOBER 28, 2020
DBA Members Attend at Lower Member Rate!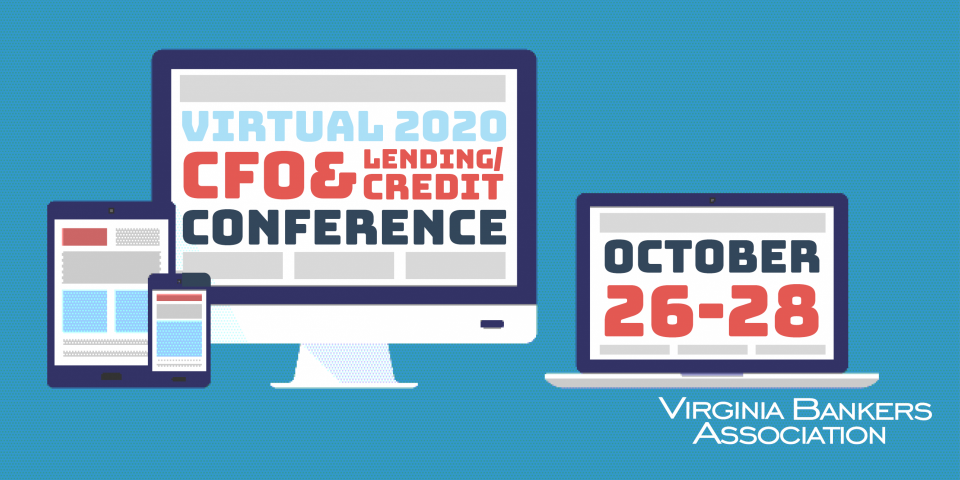 The Virginia Bankers Association presents the 2020 CFO & Lending Credit Conference. This newly combined virtual conference is designed for CFOs and those involved in financial management along with Lending and Credit professionals. DBA members attend at the lower member rate!

The conference features engaging sessions on topics impacting your and your bank. Earn up to 16 CPEs. Sessions are available on-demand through December 31st. Don't miss this opportunity to connect and collaborate with attendees in the networking lounge!

Read the Full Agenda and Register via the Link Below!
Now Available: New Online Courses!
Fundamentals of Commercial Banking; and, Analyzing Repayment Sources!

Andy Keusal, Founder and President, Keusal Learning
The DBA is pleased to offer two new online videos in Keusal Learning's "Breaking into Banking" series. Breaking into Banking 101: Fundamentals of Commercial Banking; and, Breaking into Banking 201: Analyzing Repayment Sources. Breaking into Banking 101 contains 10 learning modules, over 5 hours in total content. Breaking into Banking 201's nine modules covers topics including how to analyze income statements, balance sheets, collateral, and risk rating.

Each module includes a video lesson and a multiple-choice self-check. Many of the lessons include exercises for learners to work through that are related to a sample company outlined in the course's Reference Guide (pdf). This course is appropriate for credit analysts, lenders, portfolio managers, and others who need skills in financial statement analysis and writing credit documents. See details via the link below !


Bryn Mawr Trust Bolsters Commercial Lending Group, Adds Rachel Lindeman as Senior VP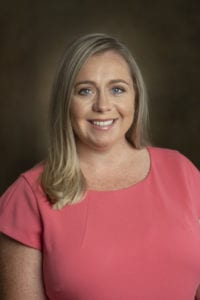 Bryn Mawr Trust, wholly owned by Bryn Mawr Bank Corporation, announced that Rachel Lindeman has joined the company as Senior Vice President and Commercial Real Estate Relationship and Construction Loan Manager. Rachel reports directly to Drew Smith, Commercial Real Estate (CRE) Banking Division leader. She manages high-profile CRE relationships and works with large developers throughout the state of Delaware to support initiatives to expand the bank's presence in the state. She originates commercial real estate loans of varying exposures and product types, such as apartments, retail, office, and subdivision development. "Rachel is a superb manager of real estate investor/developer relationships, providing for the capital needs of CRE customers," said Richard Gentile, managing director of commercial real estate banking for BMT. "Our business is about relationships and in-market experience, and Rachel brings both to the table. She adds solid senior portfolio-management depth to our team, large developer experience, and I know our clients are going to enjoy and benefit from working with her."

Northern Trust Virtual Event - October 6th - 11 a.m. ET - Shifting Sands: The DC Policy Landscape


The outlook for U.S. policy against the backdrop of the upcoming election, coupled with the COVID-19 pandemic, has left many with more questions than answers. Join Northern Trust's Wealth Management CIO Katie Nixon as she welcomes Evercore ISI's Head of U.S. Policy and Political Strategy Sarah Bianchi, and Head of Fiscal Policy Ernie Tedeschi, for a conversation on these topics.

Use the Delaware Bankers Association Member Portal for
Online Registrations and More!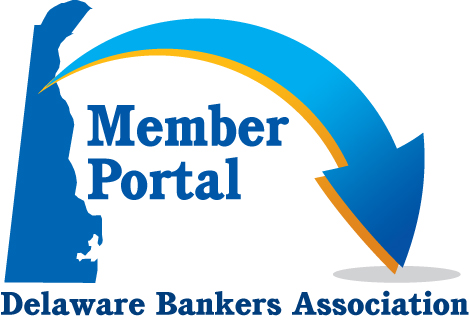 Have you checked out the Delaware Bankers Association's online members portal? The portal will provide members easy access to update their personal information and to register and pay online for upcoming DBA events! Log into the portal via the link below, and use the Personal Profile link (on the left hand sidebar) to create your log in.

Questions, suggestions, or comments? Please email Corinne Stayton: corinne.stayton@debankers.com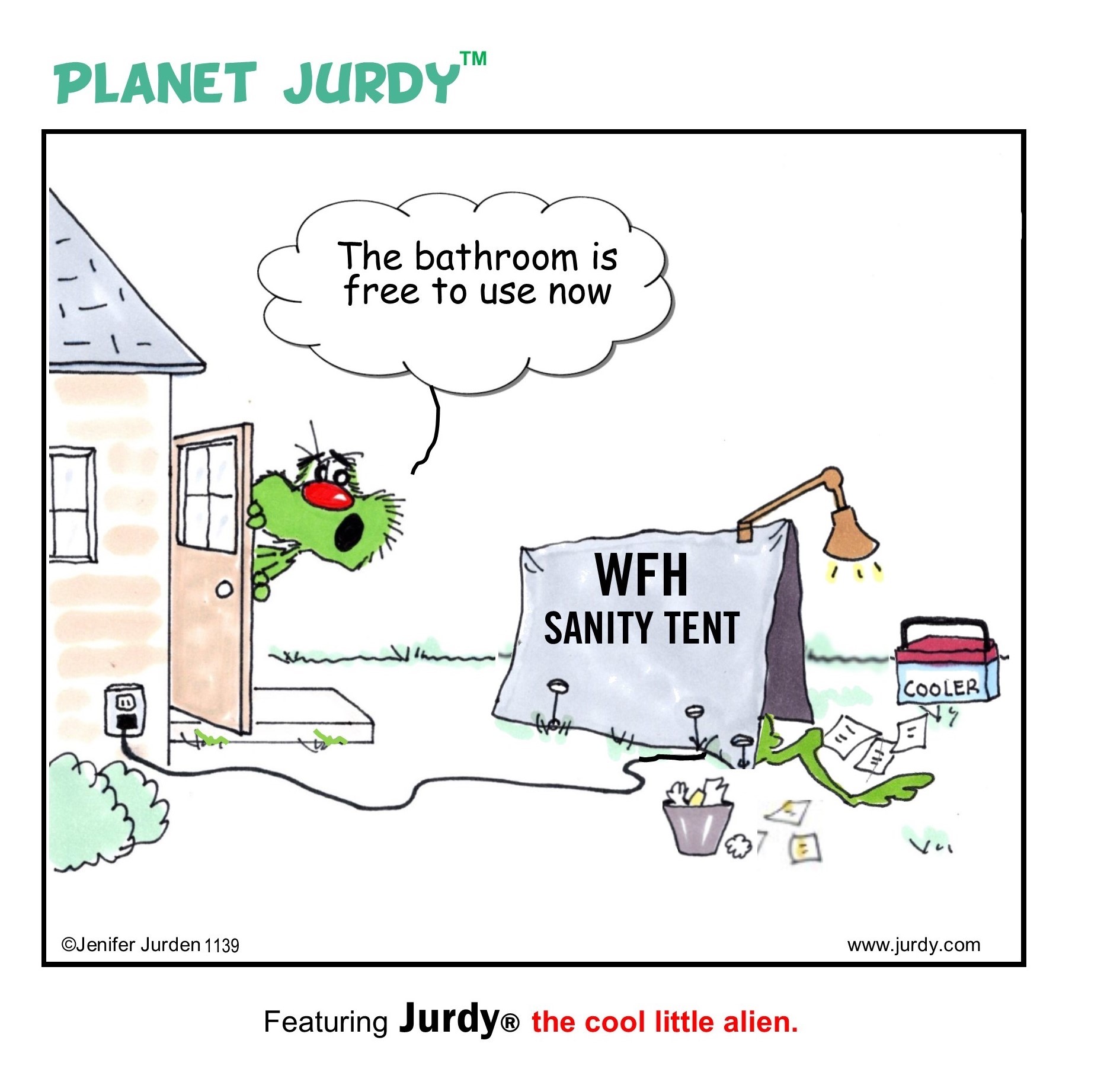 Jenifer Jurden is a Cartoonist from Wilmington who has graciously provided her Planet Jurdy cartoons for the DBA Digest. Jurdy® is her other-worldly "Hero of Happyness" whose cartoons bring levity to humans worldwide.
BLS CPAs Ranked as a 2020 Top 300 Firm by
INSIDE Public Accounting


For the sixth consecutive year, Delaware-based certified public accounting firm, Belfint, Lyons & Shuman, CPAs (BLS) was ranked as a Top 300 firm in North America by INSIDE Public Accounting (IPA). IPA is an award-winning publication for the accounting profession, published by The Platt Group. "Our mission at BLS has always been to provide exceptional services through exceptional people and we use INSIDE Public Accounting's Accounting Survey and Analysis of Firms to help determine how well we are doing when compared to our peers," stated Michael French, CPA, Managing Director. "Speaking for our entire leadership, we are extremely grateful for our team's efforts in continuing that promise to our clients and helping us again earn this special recognition along with many other top firms. We are very proud to be a part of the IPA 300."

Wilmington University Virtual Open House! October 21st!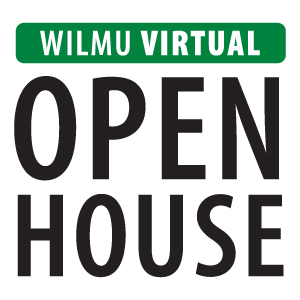 Learn more about Wilmington University … from anywhere! Join WilmU online for its Virtual Open House on Wednesday, October 21. Live chat with WilmU representatives to learn about partner benefits; flexible, 100% online programs; convenient, quick-start admissions; and more. Plus, the application fee will be waived at this event. RSVP at wilmu.edu/OpenHouse.

Troutman Pepper Advisory: Nonprofit, Multi-Borrower Loans and Other Updates to the Main Street Lending Program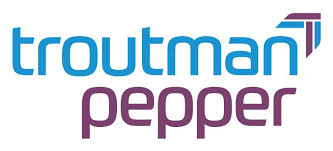 Who Needs to Know: Lenders and potential borrowers considering making loans or borrowing under the MSLP.
Why It Matters: In the month of September, the Federal Reserve Bank of Boston (Boston Fed) released multiple revisions to the business loans MSLP Frequently Asked Questions (FAQs) to provide practical guidance for for-profit borrowers and lenders and also officially expand the MSLP program to include multi-borrower facilities.

| | |
| --- | --- |
| | For more information on DBA programs and events visit www.debankers.com or click on the logo at right to redirect to our website. |


Delaware Bankers Association
8 W. Loockerman Street
Dover, DE 19903