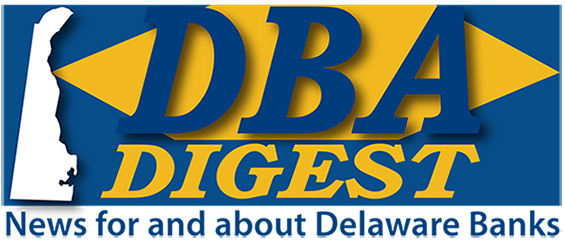 October 5, 2018

Compliance Professionals Discounted
Early-Bird Registration for Compliance '18 Ends Next Wednesday - Sign Up Today!




Compliance professionals, you have less than one week left to take advantage of discounted early-bird registration for Compliance '18,
to be held November 13th, 14th & 15th at Wilmington University, New Castle. Sessions and topics include: Fair lending, Deposit Compliance, UDAAP, BSA/AML, Financial Elder Abuse, and more! Convenient full day and half-day sessions available! 18 DE & PA CLE Credits, CPE and CRCM Credits applied for. Register today! Early-bird registration ends October 10th! Click on the link below for the full agenda and registration information. Presenting sponsor: Pepper Hamilton, LLP




It's Almost Here! The 2018 Delaware Trust Conference -
October 23rd & 24th!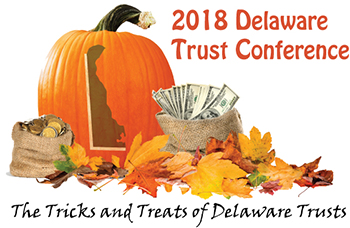 There's still time to register for the 2018 Delaware Trust Conference! Wealth management professionals learn the wealth management tricks to treat your clients to all the benefits of Delaware Trusts! The thirteenth annual Delaware Trust Conference will highlight the unique advantages of the First State's trust environment. Over fifty of the nation's top trust, legal and wealth management experts will provide the latest information on using Delaware trusts to the maximum benefits for you and your clients. The Delaware Trust Conference is an ideal opportunity tailored to the needs of: Trust Professionals, Portfolio Managers, Financial Advisors, Attorneys, CPAs, CTFAs, Wealth & Asset Management Services Executives, Executive Trust Officers, Investment Officers, Investment Managers, and Trust Department Managers. Follow the link below to find the full conference agenda and registration information.


Registration Now Open for Women Connect!
November 8th & 9th - Lewes, DE
Sponsorships Also Available!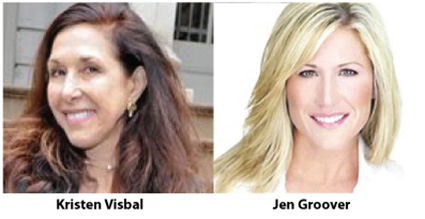 Registration is now open for the next Women Connect event, the evening of November 8th with a reception at Agave followed by an engaging seminar on November 9th at Fish On! The seminar will feature Jen Groover, tagged by Success Magazine and Entrepreneur Magazine as a "One-Women Brand" and leading "Serial Entrepreneur". Jen is the creator of the Butler Bag, the world's first compartmentalized handbag! Jen ranked #8 in the Top 51 Influencers of Human Potential by SAP and brings high energy and multi-faceted wisdom to her presentations. You'll also hear Kristen Visbal's inspiring story. Kristen, a resident of Lewes, is an American sculptor who specializes in lost-wax casting in bronze. Her most well-known work of public art is Fearless Girl, a 50" bronze figure installed in Manhattan's Financial District. There will also be ample opportunity to network. The reception will be held at Agave in Lewes from 6:30 PM – 9:00 PM on November 8th. The seminar will be held on November 9th at Fish On! from 8:30 AM – 1:30 PM. Follow the link below for the agenda, registration, and sponsorship information.



Delaware Society of CPAs Host Professional Networking Reception - November1st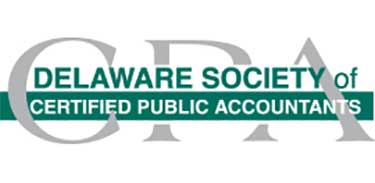 Network with CPAs, Bankers, Attorneys & other Finance Professionals. Hors D'oeuvres Unlimited Beer, Wine and Soda, Thursday, November 1, 2018, 5:00 p.m. to 7:00 p.m. at The Archer Group, 600 North King Street, Suite 200, Wilmington, DE. DBA members may attend at the member rate of $40.00 ($30.00 when registering before October 26th. To register please follow the link below.


Morris Nichols Welcomes Four New Attorneys




Morris, Nichols, Arsht & Tunnell LLP is pleased to welcome four new attorneys. The additions include three recent judicial clerks and one experienced bankruptcy lawyer. Joseph C. Barsalona II joins the Business Reorganization & Restructuring group; Jeffrey J. Lyons joins the Intellectual Property Litigation group; Eric Moats joins the Business Reorganization & Restructuring group; and, Corinne R. Moini joins the Corporate & Business Litigation group. "We are delighted to have four accomplished young lawyers join Morris Nichols," said hiring partner Eric S. Klinger-Wilensky. "Their contributions will advance the firm's strong reputation as a leader in Delaware law."


Santora CPA Group Announces a Certification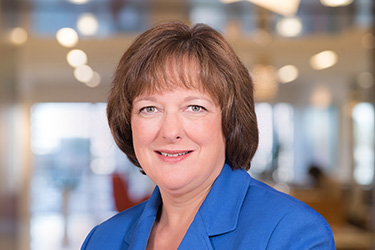 Santora CPA Group, a Newark-based Certified Public Accounting and Consulting firm, is pleased to announce that Theresa L. Hughes, MBA, CTFA is newly certified as an Accredited Estate Planner® (AEP®) designee by the National Association of Estate Planners & Councils (NAEPC). Theresa joined the firm in September 2017 as Executive Vice President of Personal Trust Services after having been in the personal trust business for over 30 years. Theresa attained a B.S. in Banking and Finance from Wilmington University, as well as an MBA from the same school. She also attended the ABA National Graduate Trust School and recently received the designation of Certified Trust and Financial Advisor (CTFA).


Belfint, Lyons & Shuman Tax Planning Guide 2018-2019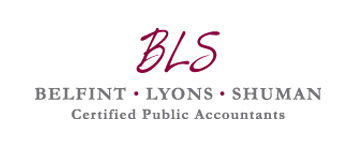 To help you make the most of the tax-saving opportunities available to you, Belfint, Lyons & Shuman are pleased to introduce their online Tax Planning Guide. It offers a wide variety of strategies for minimizing your taxes. The guide covers: Tax Planning Basics; Investing; Real Estate; Business & Executive Comp; Family & Education; Charitable Giving; Retirement; and, Estate Planning. On Dec. 22, 2017, the most sweeping tax legislation since the Tax Reform Act of 1986 was signed into law. The more you know about these changes and possible tax-reduction strategies, the easier it will be to determine which tax strategies will make sense for you this year, such as the best way to time income and expenses. We invite you to look through our guide and see which strategies might benefit you.


Pepper Hamilton Alert: California Requires New Notices Before Attempting to Collect Time-Barred Debt



On September 5, California Governor Jerry Brown signed a bill amending the state's debt collection law to place additional restrictions on the collection of time-barred debts. The new law, which goes into effect in 2019, requires debt collectors to provide notices to debtors when attempting to collect on time-barred debt and prohibits them from bringing suits to recover such debt. California defines a "debt collector" as "any person who, in the ordinary course of business, regularly, on behalf of himself or herself or others, engages in debt collection." Section 1788.14 of the California Civil Code prohibits debt collectors from engaging in specific behaviors while collecting consumer debt. The new law amends this section by requiring debt collectors to provide notices when collecting on time-barred debt.


Legal Decision-Makers Again Identify K&L Gates Among 20 Strongest Global Law Firm Brands



Global law firm K&L Gates LLP again is recognized among the world's 20 leading law firm brands in legal market research company Acritas' 2018 Global Elite Law Firm Brand Index. The index was announced today by legal industry publication The American Lawyer. Determined through unprompted interviews with more than 1,000 in-house general counsel globally, the ranking gauges general counsels' perceptions of global firms and the market trends driving change in global brand equity. Respondents provide feedback in areas such as law firm favorability, top-of-mind recognition, and consideration for multi-jurisdictional deals and litigation.


| | |
| --- | --- |
| | For more information on DBA programs and events visit www.debankers.com or click on the logo at right to redirect to our website. |


Delaware Bankers Association
8 W. Loockerman Street
Dover, DE 19903