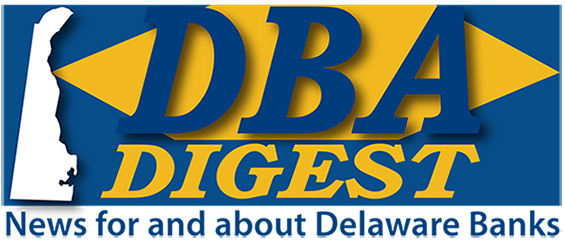 September 14, 2018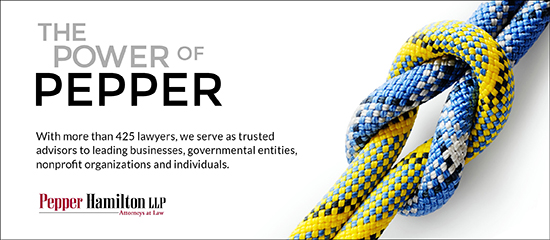 Compliance Professionals!
Discounted Early-Bird Registration Now Open for
Compliance '18
November 13th, 14th & 15th



Discounted Registration is now open for Compliance '18,
the DBA's all new conference November 13th, 14th & 15th Wilmington University, New Castle, Get the latest trends and topics you need in the ever-changing regulatory compliance environment. Sessions and topics include: Fair lending, Deposit Compliance, UDAAP, BSA/AML, Financial Elder Abuse, and more! Convenient Full Day and Half-Day Sessions Available! 18 DE & PA CLE Credits, CPE and CRCM Credits Applied For.
Register today! Early-Bird registration ends October 10th!
Click on the link below for the full agenda and registration information.
Presenting sponsor: Pepper Hamilton, LLP




FDIC Directors' College - September 28th - Lewes Delaware!



The FDIC Directors' College is an interactive program that provides ongoing education on current topics of bank supervision to bank directors, senior officers, corporate secretaries, and board advisors. The course is designed to help directors and trustees, both new and experienced, stay abreast of the ever-changing regulatory environment.
Sessions include: Emgering Credit Risk; BSA/AML; a Case Study on Strategic Decisions and the Effect on CRA; and, more! Click on the link below for full agenda and registration information.



Treat Yourself to the Tricks of Delaware Trusts! Don't Miss the 2018 Delaware Trust Conference - October 23rd & 24th!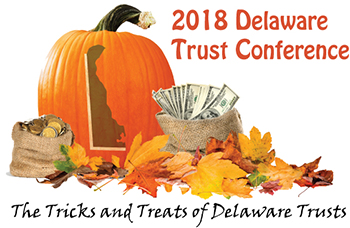 Wealth management professionals learn the wealth management tricks to treat your clients to all the benefits of Delaware Trusts! The thirteenth annual Delaware Trust Conference will highlight the unique advantages of the First State's trust environment. Over fifty of the nation's top trust, legal and wealth management experts will provide the latest information on using Delaware trusts to the maximum benefits for you and your clients. The Delaware Trust Conference is an ideal opportunity tailored to the needs of: Trust Professionals, Portfolio Managers, Financial Advisors, Attorneys, CPAs, CTFAs, Wealth & Asset Management Services Executives, Executive Trust Officers, Investment Officers, Investment Managers, and Trust Department Managers. Follow the link below to find the full conference agenda and registration information.


Save the Date! Women Connect - November 8th & 9th - Lewes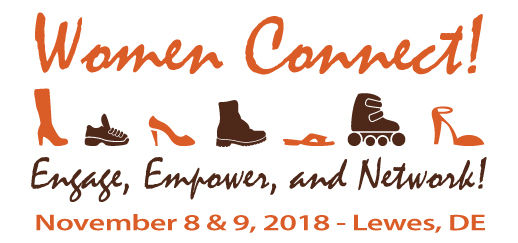 Women Connect will reconvene on November 8th – 9th in Lewes. We are pleased to announce one of our keynotes – a Lewes resident – Kristen Visbal! Kristen is an American sculptor who specializes in lost-wax casting in bronze. Her most well-known work of public art is Fearless Girl, a 50-inch bronze figure installed temporarily on the Bowling Green in Manhattan's Financial District. The Fearless Girl has stirred much international attention and controversy, as it challenges the Charging Bull sculpture of 1989. Location and full agenda coming soon!


BMT Market Summary- Equities Lower Around the Globe, Emerging Markets Enter Bear Market



Against the backdrop of strong quarterly earnings, domestic equities ended August with a relatively steady run to the upside, as the S&P 500 advanced each of the last three weeks of the month. The cumulative gain for those 15 trading days was just over 2.5%. With the second-quarter earnings season largely in the books, however, other issues took center stage for investors as trading commenced after Labor Day. One such item was tariffs, retaliation for those tariffs, and the threat of added tariffs. Another was provided mid-week, when some large cap, social media companies came under fire during Congressional Committee testimony for how their services are used and managed. This raised the possibility of added regulation. These issues, which admittedly have been ongoing, were not supportive of a continued move to the upside. After hitting an all-time closing high on the third last trading day of August, September saw the S&P 500 cede ground each day of the holiday-shortened trading week. Over the four days, the Index lost ‑0.98%, to pare its year-to-date advance to 8.86%.


You are Invited to Weiner Benefits Group's
Financial and Physical Wellness Seminar!
Wednesday, September 26th



Employees who struggle financially are often more likely to be less productive at work, have an unhealthier lifestyle, higher medical costs and significantly delayed retirements. Join Weiner Benefit Group for presentations from leaders in our community on how you can leverage Group Retirement Plans, Employee Assistance Programs, and Wellness Programs to support your employees in taking control of their finances, their health-- and your bottom line. Wednesday, September 26, 7:45 a.m. to 10:30 a.m., Artisans' Bank Building, 2961 Centerville Road, Wilmington.
Topics include: Balancing Home and Work Life Without Tipping Over; How to Partner With Your Employees to Contain Healthcare Costs; De-Stressing Your 401(k) Plan- For Both Employers and Employees; Financial Wellness- Saving for Health Care; Retirement Vendors- Resources and FAQ's. Breakfast included. RSVP by September 17th to Karens@weinerbenefitsgroup.com


Richards Layton Again Named
a Law360 Regional Powerhouse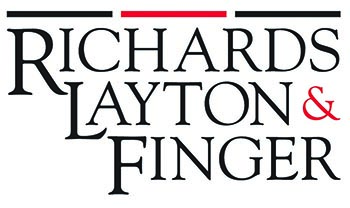 Richards, Layton & Finger has been selected as a Delaware Regional Powerhouse by Law360, one of just five Delaware law firms recognized for being "in the vanguard of corporate, bankruptcy, and intellectual property law." Law360 reports, "From guiding Dell Technologies Inc. in a $21.7 billion recapitalization plan to representing Papa John's in a bitter Chancery Court fight with its founder to a lead role in the $2 billion Chapter 11 of retailer Claire's Inc., Richards, Layton & Finger stood out in every major Delaware litigation venue in the last year." While the firm's roots as local lawyers go deep, Richards Layton routinely handles matters that are in the national spotlight. Law360 commends our work as Delaware counsel on T-Mobile's acquisition of Sprint, representing DFC Global in its milestone appraisal action, defending Baxalta Inc. in a patent infringement suit filed by Bayer Healthcare, as co-lead counsel to Great Hill Equity Partners, and as lead counsel to 21st Century Fox in derivative litigation.


Santora CPA Group Announces Three Promotions




Santora CPA Group, a Newark-based Certified Public Accounting and Consulting firm, is pleased to announce the following three promotions: Mark R. Kennedy, CPA has been promoted to Supervisor. He joined the firm in October 2014. Mark is a 2011 graduate of Widener University with a Bachelor of Science Degree in Accounting. Sarah M. Grantham, CPA has been promoted to Senior Accountant. She joined the firm in July 2016. Sarah is a 2010 graduate of Western University in Ontario and a 2016 graduate of Goldey-Beacom College. She currently serves as Treasurer on the Board of Directors of the Wilmington Youth Rowing Association. Melanie B. Pokorny has been promoted to Senior Accountant. She joined the firm in September 2016. Melanie is a graduate of Philadelphia University with a Bachelor of Science Degree in Accounting (2015) and a Master's Degree in Business Administration (2016). They are all members of the American Institute and Delaware Society of Certified Public Accountants.


| | |
| --- | --- |
| | For more information on DBA programs and events visit www.debankers.com or click on the logo at right to redirect to our website. |


Delaware Bankers Association
8 W. Loockerman Street
Dover, DE 19903