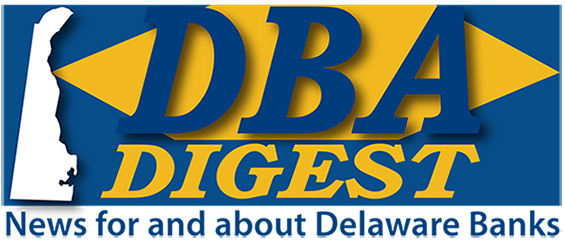 September 20, 2019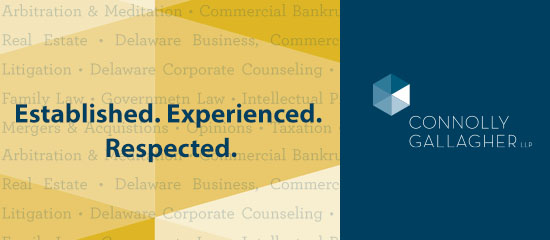 Seven DBA Members Named to DBT 40
by Delaware Business Times



Seven Delaware Bankers Association Members have been selected for the Delaware Business Times' 2019 DBT 40. Honorees will be profiled in the Oct.15 issue of the Delaware Business Times and celebrated at a reception Oct. 23 at The Waterfall in Claymont.

The DBA winners include:
Nick Adams, 37, Wilmington, Wilmington Trust
Laura Dugan Bogart, 34, New Castle, Discover
Kyle Evans Gay, 33, Wilmington, Connolly Gallagher LLP
Milton Muldrow, 37, Wilmington, Wilmington University
Corinne Stayton, 36, Dover, Delaware Bankers Association
Christina Summa, 29, Wilmington, WSFS Bank
Amy Walls, 39, New Castle, Discover

A panel that included local business leaders, past winners, and members of the DBT editorial team reviewed 90 nominations. The DBT 40 will be recognized Oct. 23, 2019, from 5:30-8:30 p.m. at The Waterfall, 3416 Philadelphia Pike in Claymont. Tickets can be purchased for $90 at the link below.



Time is Running Out to Register for the
2019 Delaware Trust Conference!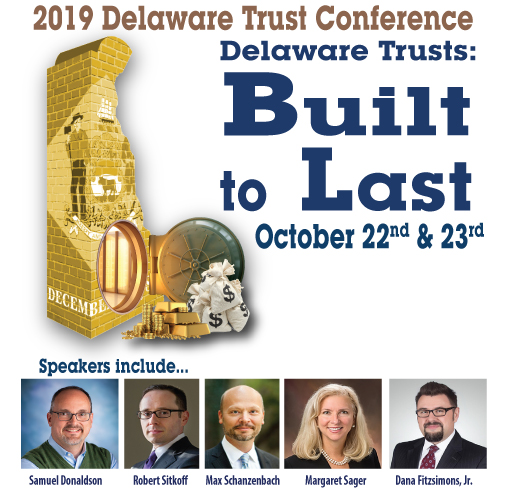 Wealth Management Professionals, space is filling up quickly for the 2019 Delaware Trust Conference. This year's conference features an All-Star lineup of the nation's top trust, legal and wealth management experts. Get the latest information on maximizing the benefits on Delaware trusts along with a wide array of information for trust practitioners from across the nation! See Sam Donaldson, Robert Sitkoff, Margaret Sager, and many more! Click on the link below to see this year's great line-up of speakers and topics, and to access the registration form!



Registration Now Open! - Women Connect!
November 7th & 8th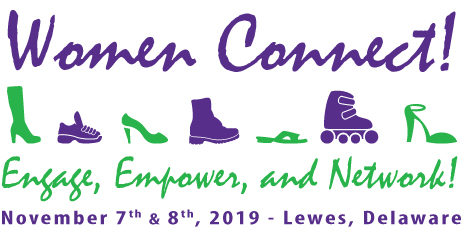 Registration is now open the next Women Connect event - November 7th and 8th in Lewes, Delaware. Thursday night features a reception with filmmaker Melissa Davey and special screening of her film "The Beyond 60 Project," a documentary initiative about women over the age of 60. The next morning will feature engaging speakers, including Susan Rocco, founder and host of "The Women to Watch" Radio program, and Michelle DiFebo Freeman, the Founder and CEO of the Carl M. Freeman Foundation. Attend one event or both! Sponsorship opportunities also available! Join Platinum Sponsor, Capital One; and Silver Sponsor, The Bryn Mawr Trust Company of Delaware. Click on the link below for the full agenda, registration form, and sponsorship information.



Discounted Registration Open for "Compliance '19"
November 19th - 21st
Wilmington University Brandywine Campus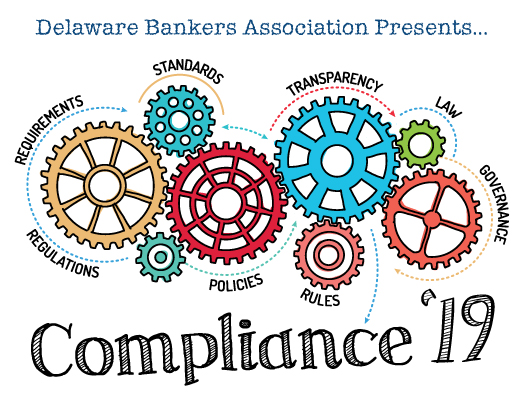 Discounted Early-Bird Registration is now open for Compliance '19, the DBA's annual Compliance School! This year's event will be Tuesday through Thursday, November 19th - 21st at Wilmington University's Brandwine Campus. Compliance '19 will shine a spotlight on a number of ongoing, current and pending changes and will feature detailed discussions of emerging issues in consumer lending, deposits/operations, risk-management, audit, and AML/BSA/OFAC. Best of all, the School offers a valuable opportunity for peer exchange. Topics include: • BSA/AML/OFAC • Fraud • Cybersecurity • CRA • TRID • Beneficial Ownership • Elder Abuse • Flood Insurance • Reg. CC • Updates to compliance manuals and guides, and much more!
Sponsored by Pepper Hamilton, LLP.

Register before October 15th and Save!
Click on the link below for full agenda and registration information!



Fulton Financial Announces Successful Consolidation of Lafayette Ambassador Bank and The Columbia Bank into Fulton Bank

Fulton Financial Corporation announced the successful consolidation of two subsidiary banks, Lehigh Valley, PA-based Lafayette Ambassador Bank and Columbia, MD-based The Columbia Bank, into its Lancaster, PA-based flagship bank, Fulton Bank, N.A. Effective Sept. 14, 2019, all 31 locations of The Columbia Bank, and all 18 locations of Lafayette Ambassador Bank are officially known as Fulton Bank. Staffing will remain the same at all locations and customers will have access to the same products and services. Customers of the banks should see minimal changes, other than the bank name, as a result of the banks being united. Several years ago, E. Philip Wenger, chairman and CEO of Fulton Financial Corporation, announced the company's intent to consolidate its six separate subsidiary banks into Fulton Bank, N.A. This latest transaction completes that initiative.

Pumpkin Carvers Needed for Second Annual Pumpkin Carve Festival at the State Fair Grounds - October 18th and 19th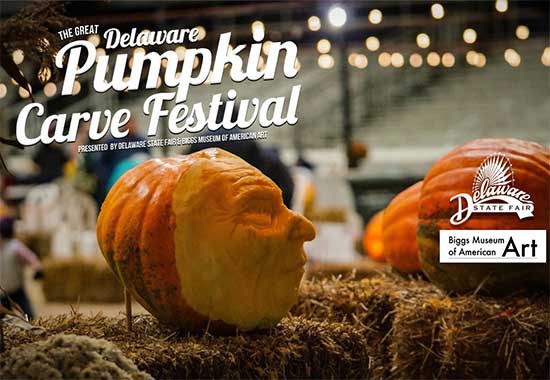 Carvers are needed for the 2nd annual Great Delaware Pumpkin Carve Festival on October 18 & 19 at the Delaware State Fair Quillen Arena and presented by the Delaware State Fair and the Biggs Museum of American Art! The 2019 festivities and activities include: the Pumpkin Trail (over 50 new and creative pumpkins that will be on display!), fall food favorites, seasonal beverages and drinks, weekend camping opportunity and campsite decorating competition, costume contests, trick-or-treating, kids activities including a bounce house and mini pumpkin craft, spooky bumper cars on ice, public skating, and more!

Travis Hunter Chosen among Law360's Rising Stars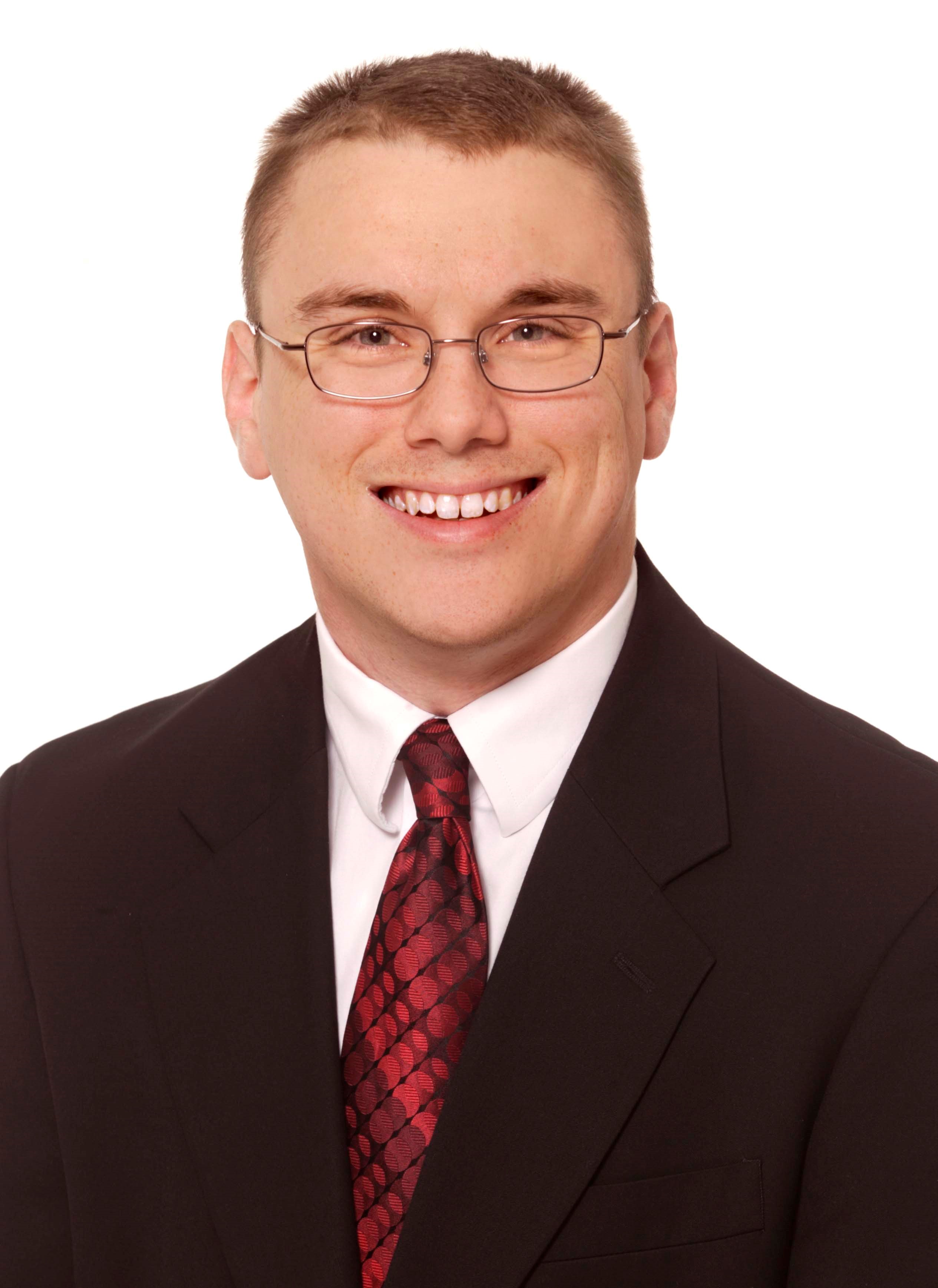 Travis S. Hunter, a director of Richards, Layton & Finger, has been selected as one of Law360's Rising Stars for 2019. Identifying the top attorneys under the age of 40 from law firms throughout the country, Law360 selected its elite group of Rising Stars based on their noteworthy accomplishments in their practice areas. Travis was chosen as one of the nation's top young trial attorneys, one of only two Delaware lawyers to appear on the distinguished Law360 Rising Stars list. Travis litigates complex disputes involving business acquisitions, trade secrets, insurance, products liability, and intellectual property. He has been involved in some of the largest and most significant bench and jury trials in Delaware. Travis tries cases in all of Delaware's state and federal courts, with particular expertise handling large commercial disputes in the Delaware Superior Court's Complex Commercial Litigation Division. He also represents clients in alternative dispute resolution proceedings before the American Arbitration Association. "

Pepper Hamilton Client Alert: FDIC and OCC Issue Strong Rebuke to Madden in Joint Amicus Brief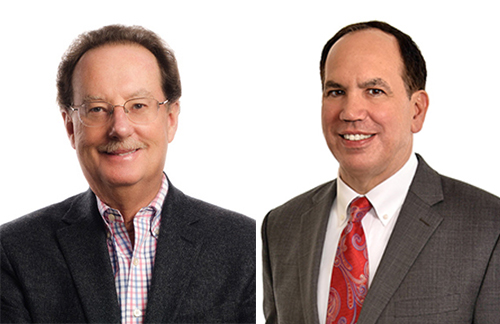 On September 10, the FDIC and the OCC jointly submitted an amicus brief to the U.S. District Court for the District of Colorado in support of the appellee debt buyer in In re Rent-Rite Super Kegs West Ltd. In their joint brief, the banking agencies urge the district court to uphold the bankruptcy court's decision that the sale and assignment of a commercial loan by a Wisconsin bank transferred all of the bank's rights to enforce that debt to the debt buyer, including the bank's right to charge interest as authorized under the laws of its home state. The ability of a bank to transfer these rights is known as the "valid when made" doctrine. A key tenant of this doctrine is that a loan that is valid when it was made cannot be rendered invalid and unenforceable by transfer to a new owner. Although the doctrine is not mentioned in the relevant federal banking laws, the banking agencies contend that the doctrine was so "well-established and widely-accepted" in common law when those laws were enacted that its express inclusion in their terms should be imputed. Read the full article by Pepper Hamilton's Mark T. Dabertin (above r.) and Richard P. Eckman (above l.) via the link below.

Improving Cybersecurity & Compliance for
Financial Services Through SOC-as-a-Service


Regional & Community Banks and Trust companies must maintain an optimal cybersecurity posture and meet compliance obligations. A cybersecurity best practice is to establish a security operations center (SOC) that aggregates telemetry from various systems and allows analysts to comb through data to find anomalies and indicators of compromise, and to identify potential threats. A SOC is also a linchpin for reporting to meet a variety of compliance regimes, such as FFIEC and PCI DSS. But establishing a SOC is anything but easy. It requires costly infrastructure like a security information and event management system (SIEM) software, along with the necessary security analyst headcount to provide 24×7 monitoring. A recent change in the technology landscape is the emergence of "SOC-as-a-service" offerings providing managed detection and response (MDR) to monitor for cyber threats. Technology industry analyst Gartner recently estimated that by 2024, 25% of organizations will be using MDR services, up from less than 5% today.

What's Your Institutions's Approach to Social Media?
What Regulations Apply? Do You Need a Social Media Policy?


The average American Internet user has 7.1 social media accounts, and 88% of American 18- to 29-year-olds use social media. Numbers like that mean that your competitors are likely using social media and your customers expect you to use social media. But do you know the regulatory implications and expectations? What risks must be managed? Are you making the most effective use of social media? For answers to these questions and more, join Capco's Trey Anderson for a timely, impactful webinar on Social Media: Regulations and Considerations, September 26th at 2:00 PM ET. For more information and to register, click below.

| | |
| --- | --- |
| | For more information on DBA programs and events visit www.debankers.com or click on the logo at right to redirect to our website. |


Delaware Bankers Association
8 W. Loockerman Street
Dover, DE 19903