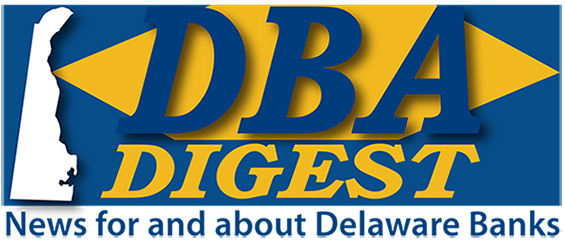 September 21, 2018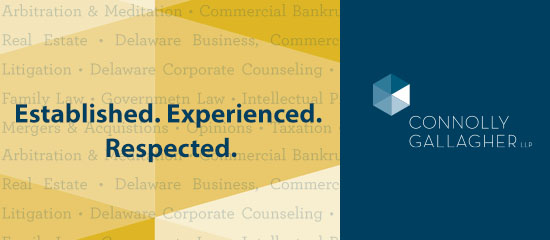 Last Call! 2018 FDIC Directors' College
September 28th - Lewes Delaware!



Registration is closing for the 2018 FDIC Directors' College. The FDIC Directors' College is an interactive program that provides ongoing education on current topics of bank supervision to bank directors, senior officers, corporate secretaries, and board advisors. The course is designed to help directors and trustees, both new and experienced, stay abreast of the ever-changing regulatory environment.
Sessions include: Emgering Credit Risk; BSA/AML; a Case Study on Strategic Decisions and the Effect on CRA; and, more! Sign up today!
Click on the link below for full agenda and registration information.



Compliance Professionals It's Time to Save -
Early-Bird Registration for Compliance '18 Now Open!
November 13th, 14th & 15th



Discounted Registration is now open for Compliance '18,
the DBA's all new conference November 13th, 14th & 15th Wilmington University, New Castle, Get the latest trends and topics you need in the ever-changing regulatory compliance environment. Sessions and topics include: Fair lending, Deposit Compliance, UDAAP, BSA/AML, Financial Elder Abuse, and more! Convenient Full Day and Half-Day Sessions Available! 18 DE & PA CLE Credits, CPE and CRCM Credits Applied For.
Register today! Early-Bird registration ends October 10th!
Click on the link below for the full agenda and registration information.
Presenting sponsor: Pepper Hamilton, LLP




Treat Yourself to the Tricks of Delaware Trusts! Don't Miss the 2018 Delaware Trust Conference - October 23rd & 24th!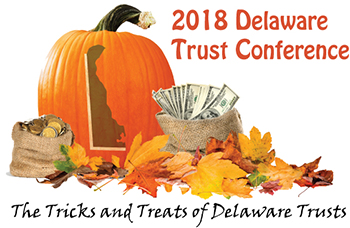 Wealth management professionals learn the wealth management tricks to treat your clients to all the benefits of Delaware Trusts! The thirteenth annual Delaware Trust Conference will highlight the unique advantages of the First State's trust environment. Over fifty of the nation's top trust, legal and wealth management experts will provide the latest information on using Delaware trusts to the maximum benefits for you and your clients. The Delaware Trust Conference is an ideal opportunity tailored to the needs of: Trust Professionals, Portfolio Managers, Financial Advisors, Attorneys, CPAs, CTFAs, Wealth & Asset Management Services Executives, Executive Trust Officers, Investment Officers, Investment Managers, and Trust Department Managers. Follow the link below to find the full conference agenda and registration information.


Save the Date! Women Connect - November 8th & 9th - Lewes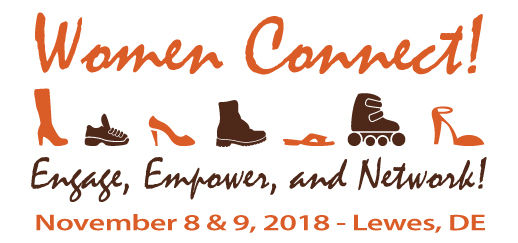 Women Connect will reconvene on November 8th – 9th in Lewes. We are pleased to announce one of our keynotes – a Lewes resident – Kristen Visbal! Kristen is an American sculptor who specializes in lost-wax casting in bronze. Her most well-known work of public art is Fearless Girl, a 50-inch bronze figure installed temporarily on the Bowling Green in Manhattan's Financial District. The Fearless Girl has stirred much international attention and controversy, as it challenges the Charging Bull sculpture of 1989. Location and full agenda coming soon!


JPMorgan Chase Launches AdvancingCities, a $500 Million Initiative to Create Economic Opportunity in Cities




JPMorgan Chase announced the creation of AdvancingCities, a new $500 million, five-year initiative to drive inclusive growth and create greater economic opportunity in cities across the world. AdvancingCities applies insights from JPMorgan Chase's proven model for impact in Detroit, Chicago and Washington, D.C., and combines the firm's lending capital, philanthropic capital and expertise to make investments in cities. Based on the firm's previous experience, JPMorgan Chase expects its AdvancingCities investment to attract an additional $1 billion in outside capital, resulting in a total of $1.5 billion directed to efforts that will increase inclusive growth in cities. The firm will invest in cities where conditions exist to help those who have not benefited from economic growth. This includes demonstrated, strong collaboration across the public and private sectors on solutions that create opportunity for people at risk of being left out of economic growth. Specifically, AdvancingCities will deploy investments and encourage creative, forward-looking solutions that create more widely shared prosperity in two ways:


Taylor Bank Announces Promotions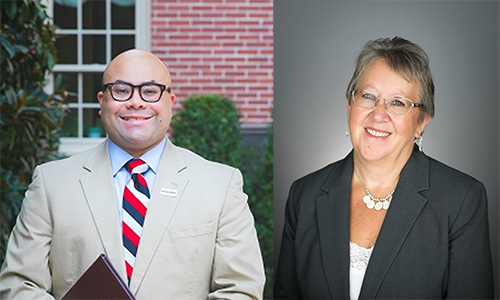 Raymond M. Thompson, President and Chief Executive Officer of Calvin B. Taylor Bank has announced the following promotions: Atif Gaddis has been promoted to BSA Officer. Atif has been employed with Taylor Bank since August of 2008. He has served in several roles for the bank including Teller, Customer Service Associate and most recently BSA and Compliance Assistant. In his new role Atif will be responsible for coordinating and monitoring day-to-day BSA/AML compliance. He will also continue to assist with internal compliance programs. Debbie Rickards has been promoted to Operations Supervisor of the 91st Street branch. Debbie has been employed with Taylor Bank since February of 2018. "We are excited to offer career path and advancement opportunities to our existing employees. Debbie and Atif's education, in combination with their banking experience create a strong foundation that will bring significant value to Taylor Bank," stated Raymond M. Thompson, President and Chief Executive Officer.


Fulton Financial Corporation
Declares Quarterly Cash Dividend



The Board of Directors of Fulton Financial Corporation (Nasdaq: FULT) has declared a quarterly cash dividend of twelve cents per share on its common stock, payable on October 15, 2018, to shareholders of record as of October 1, 2018. Fulton Financial Corporation, a $20 billion Lancaster, Pa.-based financial holding company, has approximately 3,700 employees and operates more than 240 branches in Pennsylvania, Maryland, Delaware, New Jersey and Virginia through six subsidiary banks.


Morris Nichols Secures Pro Bono Victory for Veteran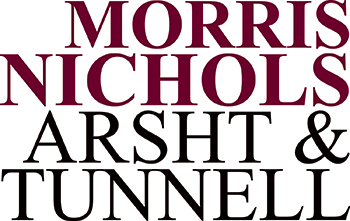 A pro bono team from Morris, Nichols, Arsht & Tunnell LLP has successfully appealed a veteran's claim for disability benefits, securing a compensation award of more than $250,000 for past-due benefits. Through an appointment from the Veterans Law Clinic ("VLC") at Widener University Delaware Law School, Morris Nichols represented pro bono client "Mr. D." in a six-year challenge with the Veterans Administration. The appeal successfully back-dated Mr. D's disability claim for unemployability (TDIU) and post-traumatic stress disorder ("PTSD") to an effective date more than twenty years prior, resulting in the back payment award. "We thank the VLC team for the opportunity to work on this matter and to help Mr. D. receive his long-owed benefits," said Morris Nichols attorney Jennifer Ying, who saw the appeal through from the start. "Being able to offer our assistance and experience to those who are in need of help is an important part of our commitment to serving our community."


Gunnip & Company CPAs Announce Promotions




Gunnip & Company CPAs is proud to recognize our dedicated staff and announce the following promotions in our accounting and auditing department. Jacqueline M. Doody, CPA has been promoted to Supervisor. Jackie has been with the firm since 2012. Her focus is Entrepreneurial Services, Tax planning and preparation, reviews, compilations and financial statement preparation for a variety of small, privately owned businesses and individuals. Rachel A. Gross has been promoted to Senior Accountant. Rachel has been with Gunnip & Company for one year. Her focus area is audit and tax preparation. Scott M. Scherer has been promoted to Senior Accountant. Scott has been with Gunnip & Company for two years. His focus area is auditing for private companies, non-profits, and employee benefit plans. Matthew B. Woodruff has been promoted to Senior Accountant. Matt has been with Gunnip & Company for one year. His focus area is auditing for private companies and non-profits.


Pepper Hamilton Attorneys Speaking at LEND360



Mark T. Dabertin, Richard P. Eckman and Gregory J. Nowak, attorneys from Pepper Hamilton's Online Lending practice group, will be speaking at this year's LEND360, one of the most active conferences in the online lending space, October 8–9, at the Sheraton Grand Chicago 301 E North Water Street Chicago, IL 60611. The conference is the go-to event that connects every angle of the online lending industry and offers unparalleled networking and learning opportunities with the best and brightest in the industry. Pepper Hamilton is offering a special 15% discount off the regular registration rate using the code 360PH15.


Ballard Spahr Launches Consumer Finance Monitor Podcast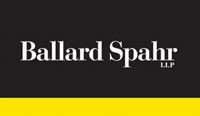 The consumer financial services industry is changing quickly. To help you navigate, Ballard Spahr has launched a weekly podcast focused on the issues that matter most. The podcast will feature attorneys who focus on every facet of the consumer finance industry—from new product development and emerging technologies to regulatory compliance and defense of government regulatory enforcement actions and private litigation.


| | |
| --- | --- |
| | For more information on DBA programs and events visit www.debankers.com or click on the logo at right to redirect to our website. |


Delaware Bankers Association
8 W. Loockerman Street
Dover, DE 19903