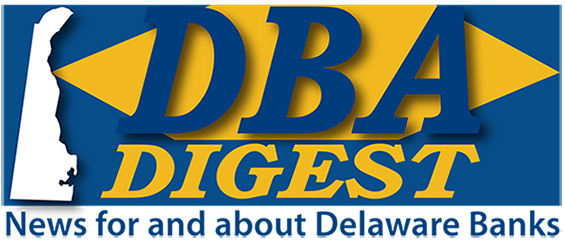 September 6, 2019

DBA Trust Committee Meeting - Friday, September 20th
9:00 a.m. - Offices of Connolly Gallagher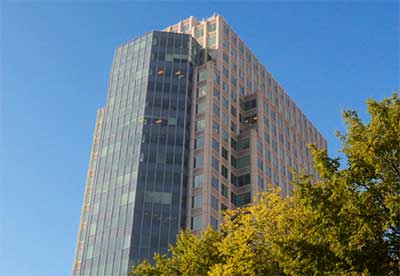 Trust professionals, mark your calendar for the next meeting of the DBA Trust Committee meeting, Friday, September 20th, 9 a.m., at the offices of Connolly Gallagher, in Wilmington. The meeting will feature: an update on the Trust Act from Greg Weinig of Connolly Gallagher; OSBC Proposed Amendment to Procedures for Applications to Form a Bank, Bank and Trust Company or Limited Purpose Trust Company; updates on the 2019 Delaware Trust Conference and plans for the next round of Foundations of Delaware Trust courses. Space is limited. Please RSVP to Greg Koseluk if you would like to attend.


2019 FDIC Director's College
Registration Closes September 13th! Sign Up Today!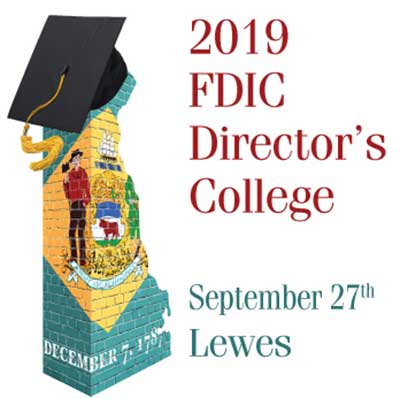 Time is running out to register for the 2019 FDIC Director's College, September 27th at the University of Delaware Virden Center, in Lewes. The FDIC Directors' College is an interactive program that provides ongoing education on current topics of bank supervision to bank directors, senior officers, corporate secretaries, and board advisors. The course is designed to help directors and trustees, both new and experienced, stay abreast of the ever-changing regulatory environment. This year's agenda includes: Conversation with Regulators; Liquidity Managment; CRE Stress Scenario Analysis; Assessing Fintech Strategies; and, more. Click on the link below to see the detailed agenda and access the registration form. Hurry, registration closes September 13th!



Registration Now Open! - Women Connect!
November 7th & 8th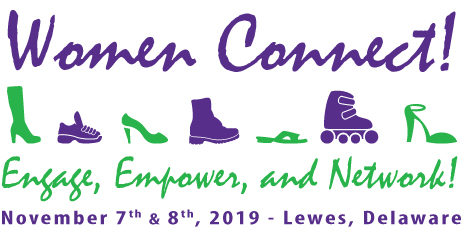 Registration is now open the next Women Connect event - November 7th and 8th in Lewes, Delaware. Thursday night features a reception with filmmaker Melissa Davey and special screening of her film "The Beyond 60 Project," a documentary initiative about women over the age of 60. The next morning will feature engaging speakers, including Susan Rocco, founder and host of "The Women to Watch" Radio program, and Michelle DiFebo Freeman, the Founder and CEO of the Carl M. Freeman Foundation. Attend one event or both! Sponsorship opportunities also available! Join Platinum Sponsor, Capital One; and Silver Sponsor, The Bryn Mawr Trust Company of Delaware. Click on the link below for the full agenda, registration form, and sponsorship information.



Don't Miss the All-Star Lineup at the 2019 Delaware Trust Conference! Register Today!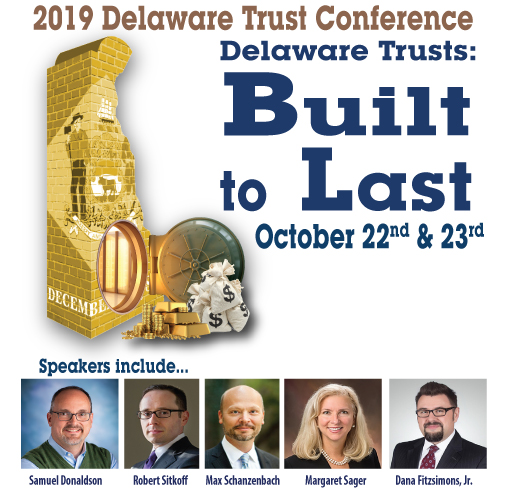 Wealth Management Professionals, don't miss the All-Star lineup of the nation's top trust, legal and wealth management experts at the 2019 Delaware Trust Conference. Get the latest information on maximizing the benefits on Delaware trusts along with a wide array of information for trust practitioners from across the nation! See Sam Donaldson, Robert Sitkoff, Margaret Sager, and many more! Click on the link below to see this year's great line-up of speakers and topics, and to access the registration form!



Save the Date for "Compliance '19" - November 19th - 21st - Wilmington University Brandywine Campus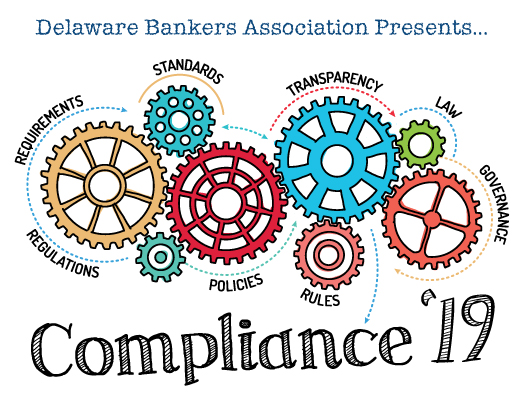 Save the date for the DBA's annual Compliance School: Compliance '19! This year's event will be Tuesday through Thursday, November 19th - 21st at Wilmington University's Brandwine Campus. Compliance '19 will shine a spotlight on a number of ongoing, current and pending changes and will feature detailed discussions of emerging issues in consumer lending, deposits/operations, risk-management, audit, and AML/BSA/OFAC. Best of all, the School offers a valuable opportunity for peer exchange. Topics include: • BSA/AML/OFAC • Fraud • Cybersecurity • CRA • TRID • Beneficial Ownership • Elder Abuse • Flood Insurance • Reg. CC • Updates to compliance manuals and guides, and much more! Stay tuned for the full agenda and registration!
Sponsored by Pepper Hamilton, LLP!



Delaware CPAs Mixer - September 26th -
Mystery! Networking! Drinks! Games! Prizes!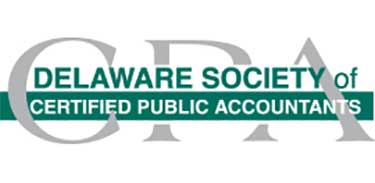 Invite your colleagues to join you for a fun-filled afternoon, Thursday, September 26, 2019 3:30pm – 7:00pm at Wilmington Brew Works 3129 Miller Road Wilmington, DE 19802! 3:30pm Doors & Bar Open; 4:00pm Speaker, Robert Anderson; 5:00pm Networking & Video Bingo.

Patrick J. Keenan to Lead WSFS Bank Mortgage Sales as Senior Vice President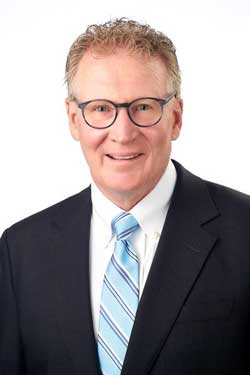 Long-time Main Line resident and accomplished mortgage banking executive Patrick J. Keenan is the new Senior Vice President and Director of Mortgage Sales at WSFS Mortgage, a division of WSFS Bank. WSFS Mortgage is a leading mortgage lender providing a wide range of customizable mortgage programs. In this role, Mr. Keenan will oversee a growing team of WSFS Mortgage Loan Officers who offer Customers expert knowledge on WSFS' mortgage lending solutions. He will report to Jeffrey M. Ruben, President of WSFS Mortgage.

"We welcome Patrick to WSFS Mortgage, a leading mortgage provider that has a strong Delaware Valley presence with national capabilities," said Mr. Ruben. "Patrick brings to our team extensive leadership in mortgage lending, and proven success at building teams that engage with Customers to understand their unique needs. He is a great addition to our mortgage division as he has the background and experience to help us scale our successful model of counseling and advising home buyers."

Taylor Bank Announces New Hire and Promotion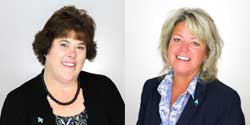 Holly Hogan (above right) has been hired as Electronic Services Representative and will be responsible for overseeing business products and solutions and focus on growing business relationships for the Bank. Joining Taylor Bank with more than 17 years of industry experience, Hogan was most recently Assistant Vice President, Cash Management Sales and Service Representative at Orrstown Bank (formerly Hamilton Bank) in Towson, MD. She has also served as Commercial Banking Officer, Business Banking Specialist, and Senior Relationship Specialist.

Reta Collins (above left) has been promoted to Electronic Services Representative and will be responsible for providing service and support to the Bank's business customers. Collins began her career with Taylor Bank as Customer Service Associate in 2000. In 2013, she transitioned into the Electronic Services Department as Electronic Services Specialist. She is a member of The National Alliance on Mental Illness (NAMI), and serves as Facilitator for support groups. She is also an active volunteer for Junior Achievement of the Eastern Shore.

Connolly Gallagher Employment Attorneys Amend Delaware Equal Accommodations Law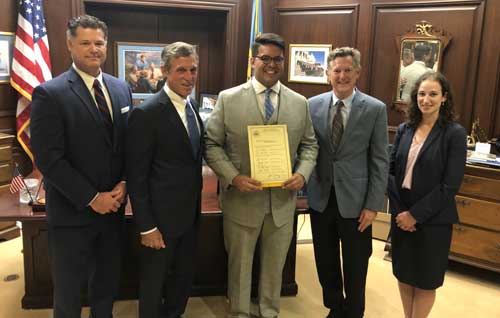 On Tuesday, August 20, 2019 Connolly Gallagher Employment attorneys, Matthew Boyer, Lauren DeLuca and Tim Holly were invited to a signing ceremony with Governor John Carney and Senator Anthony Delcollo to mark the adoption of their proposed amendment to the Delaware Equal Accommodations Law. The proposed amendments add to the anti-retaliation protections.

Law360 Ranks Morris Nichols a
Delaware Regional Powerhouse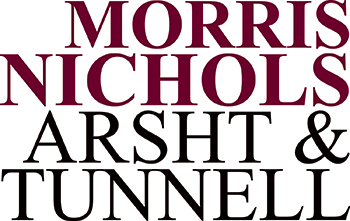 Law360 released its list of 2019 Regional Powerhouses, identifying Morris, Nichols, Arsht & Tunnell LLP among the top Delaware law firms. One of the few Delaware-centered firms recognized by Law360, Morris Nichols "took part in some of the past year's most epic corporate law battles" and led in "high-dollar, 'bet-the-business' cases." Partner Andy Johnston noted "Every day brings new questions, challenging us to innovate and grow as we help navigate important business issues." In the past year, Morris Nichols represented Anthem Inc. in its high-profile merger dispute with Cigna, won a reversal of a Chancery Court order for the multibillion-dollar sale of energy and commodity recycling company Oxbow Carbon LLC, and counseled private equity firm Apollo Global Management LLC in a complex leveraged tender offer and secondary buyout for the $1.1 billion acquisition of Smart & Final Stores.

STAY UP TO DATE. STAY IN COMPLIANCE.
Explore CAPCO Academy Training and Regulatory Advisory Products and Services


Risks come in an ever-changing array of shapes and sizes, so it's critical to have a comprehensive plan to identify, prevent and mitigate the adverse influences facing your business. CAPCO offers a holistic suite of risk, information security and compliance solutions that include seminars and workshops, webinars, training on-demand, custom training and Compliance Concierge.

| | |
| --- | --- |
| | For more information on DBA programs and events visit www.debankers.com or click on the logo at right to redirect to our website. |


Delaware Bankers Association
8 W. Loockerman Street
Dover, DE 19903