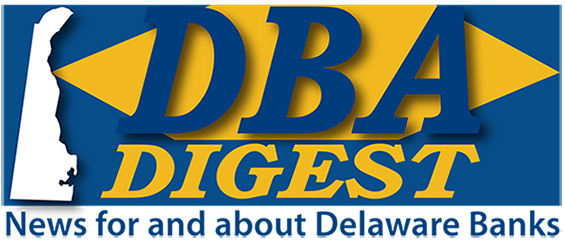 September 11, 2020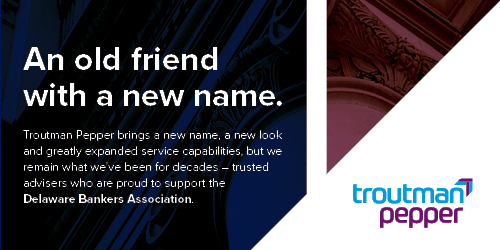 The Early-Bird Takes Off Today!
Friday, Sept. 11th is the Final Day to Take Advantage of Discounted Registration to the 2020 Delaware Trust Conference! Save $300!


Today, September 11th, is the final day to save on Discounted Early-Bird registration for the 2020 Delaware Trust Conference! It's your last opportunity to save $300 while getting your all-access pass to the 2020 Delaware Trust Conference. This year's conference features more sessions, more interaction, and greater flexibility for attendees, speakers, sponsors and exhibitors. The conference will be live October 19th and 20th, and sessions will also be accessible on-demand through November 30th! This isn't like Facetime or Zoom... this is fully interactive experience! Watch the video above to see what you can expect!

Sponsors and Exhibitors - you can reserve your space at the conference. All sponsors Gold level and above receive free booth space in the virtual exhibition hall!

Follow the link below to access on-line registration, sponsorship, and exhibitor information, and to see the conference agenda!
Register Today! FDIC Director's College - September 25th!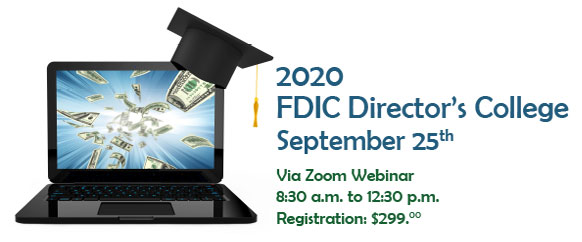 Registration is now open for the 2020 FDIC Director's College, September 25th live on the Zoom Webinar Platform, 8:30 a.m. to 12:30 p.m. The FDIC Directors' College provides ongoing education on current topics of bank supervision to bank directors, senior officers, corporate secretaries, and board advisors. The course is designed to help directors and trustees, both new and experienced, stay abreast of the ever-changing regulatory environment. This year's agenda includes: Board Governance During Uncertain Times; Problem Loan Oversight; Conversation with the Regulators; Economic Update; and, Guidance for New Directors. Follow the link below to register.


Hear Alex Vogel of The Vogel Group with a Political Update! Today, September 11th, 9:00 a.m.
Mid-Atlantic Speaker Series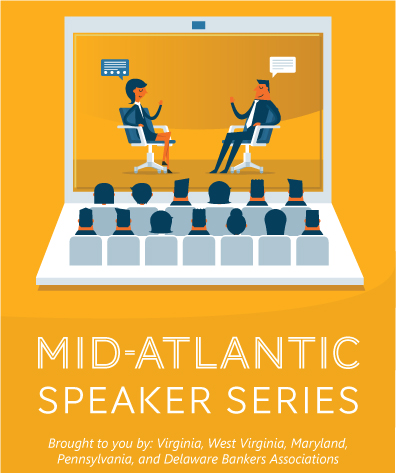 Join us today, September 11th, 9 a.m., for a timely political update from Alex Vogel of The Vogel Group. Alex Vogel is the Chief Executive Officer of The Vogel Group. Alex started the company after a decade leading Mehlman Vogel Castagnetti, one of the most successful lobbying and government affairs firms in Washington, DC. In the years prior to launching Mehlman Vogel Castagnetti Inc., Alex served as Chief Counsel to Senate Majority Leader Bill Frist, M.D. Prior, Alex was General Counsel for the National Republican Senatorial Committee (NRSC) and Deputy Counsel for the Republican National Committee (RNC).


The DBA has partnered with the bankers associations in Maryland, Pennsylvania, Virginia and West Virginia to bring nationally recognized speakers to you each month. The series will take place once a month through December. One registration includes all six sessions!

Each event will be at 9:00 a.m. See the link below for more information on other sessions and registration!


SNEAK PREVIEW - Two New Online Courses!
Fundamentals of Commercial Banking; and, Analyzing Repayment Sources!

Andy Keusal, Founder and President, Keusal Learning
The DBA is pleased to offer two new online videos in Keusal Learning's "Breaking into Banking" series. Breaking into Banking 101: Fundamentals of Commercial Banking; and, Breaking into Banking 201: Analyzing Repayment Sources. Breaking into Banking 101 contains 10 learning modules, over 5 hours in total content. Breaking into Banking 201's nine modules covers topics including how to analyze income statements, balance sheets, collateral, and risk rating.

Each module includes a video lesson and a multiple-choice self-check. Many of the lessons include exercises for learners to work through that are related to a sample company outlined in the course's Reference Guide (pdf). This course is appropriate for credit analysts, lenders, portfolio managers, and others who need skills in financial statement analysis and writing credit documents. Register starting in October!


Don't Forget to Smile and Support Financial Literacy!

AmazonSmile is a simple and automatic way for you to support the DFEA every time you shop, at no cost to you. When you shop at smile.amazon.com, you'll find the exact same low prices, vast selection and convenient shopping experience as Amazon.com, with the added bonus that Amazon will donate a portion of the purchase price to the DFEA and their efforts in financial literacy in the First State!

You use the same account on Amazon.com and AmazonSmile. Your shopping cart, Wish List, wedding or baby registry, and other account settings are also the same. On your first visit to AmazonSmile (smile.amazon.com), you need to select Delaware Financial Education Alliance (because of character limits we're actually listed as "Delaware Financial Education Allian") before you begin shopping. AmazonSmile will remember your selection, and then every eligible purchase you make at smile.amazon.com will result in a donation.

ABA Virtual Washington Fly-In, Northeast Region, October 5th and 6th! Free! Register Today!

Join fellow bankers and industry leaders from across the Northeast for a virtual meeting with agency leadership and lawmakers. In partnership with state bankers associations, ABA is hosting this year's Washington Fly-in to ensure policies crucial to the banking industry remain front and center, and to provide a forum for critical questions from your bank. You will not want to miss out on this opportunity to speak directly to regulators about the need for commonsense policies and smart reform that will help America's banks better serve their communities and grow the economy. The Northeast Regional Virtual Washington Fly-in begins Oct. 5th with an in-depth discussion with ABA experts on key issues facing our industry at the federal level, followed by discussions with: Federal Reserve Board Governor Michelle Bowman OCC Acting Comptroller Brian Brooks CFPB Director Kathy Kraninger FDIC Chairman Jelena McWilliams


WSFS and the United Way Provide Chromebooks for the New COVID Classrooms in Delaware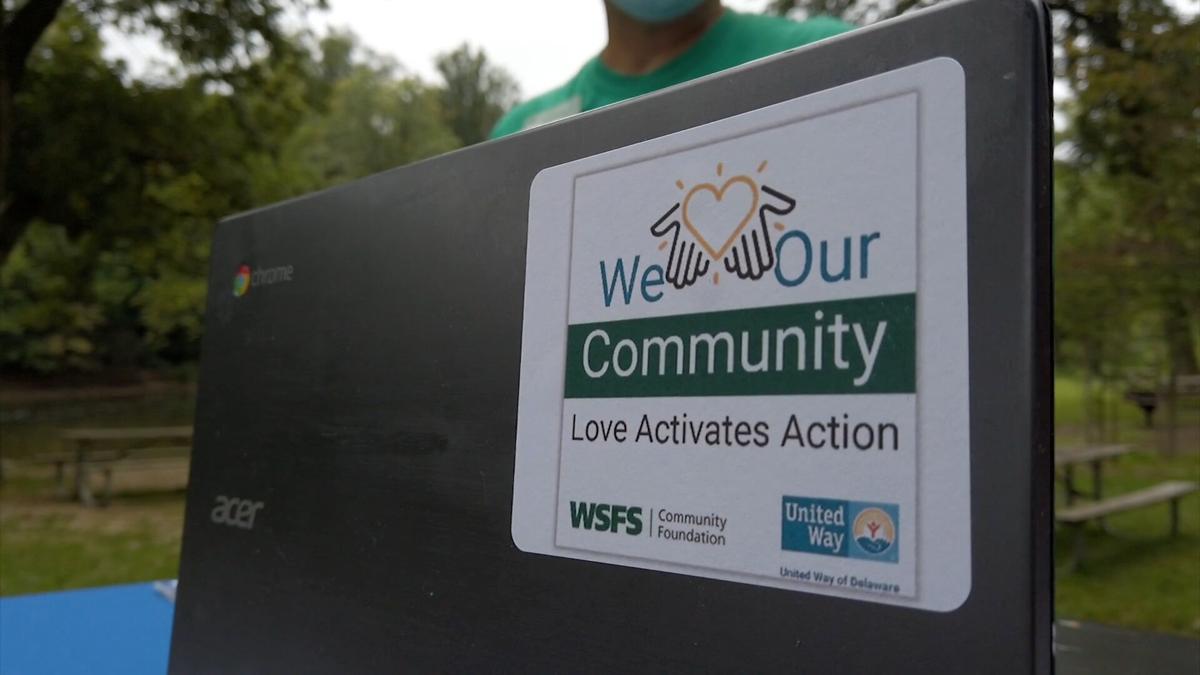 Wilmington Savings Fund Society (WSFS) has partnered with the United Way of Delaware to provide 100 Chromebook laptop computers to students of families in need. Some of the laptops were doled out on Wednesday, September 9, 2020 at Brandywine Park in Wilmington. Funds for the computers came through the WSFS Community Foundation. WSFS officials said with many students heading back to class via online learning, schools are working hard to provide one device per home, but in homes with multiple children that's not always practical. The WSFS Community Foundation also provided computers to a group home in Seaford on Thursday, September 10, 2020.

Delaware Bankers Association
Launches New Member Portal for
Online Registrations and More!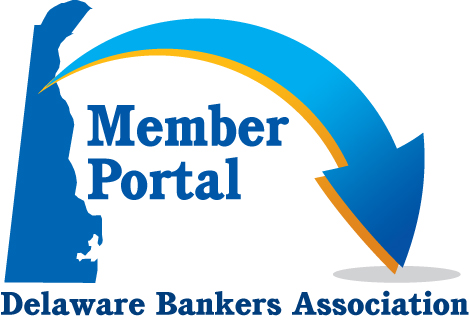 Have you checked out the Delaware Bankers Association's new online members portal? The portal will provide members easy access to update their personal information and to register and pay online for upcoming DBA events! Log into the portal via the link below, and use the Personal Profile link (on the left hand sidebar) to create your log in.

Questions, suggestions, or comments? Please email Corinne Stayton: corinne.stayton@debankers.com

BMT Wealth Perspectives:
Endowment Best Practices for Volatile Times
Live Webcast, September 16th, 10 a.m.

Endowment investing is challenging enough in normal times. Now, in the midst of a global pandemic, nonprofits are experiencing extraordinary pressure on both revenue streams and business models while worrying about how market volatility might affect your endowments – and, therefore, your future sustainability. Join experts as they discuss new best practices in endowment investing, touching on questions about liquidity requirements, how to think about risk, legal or other obligations you may have, and related topics like the value of long-range financial planning and trends in earned and unearned revenue.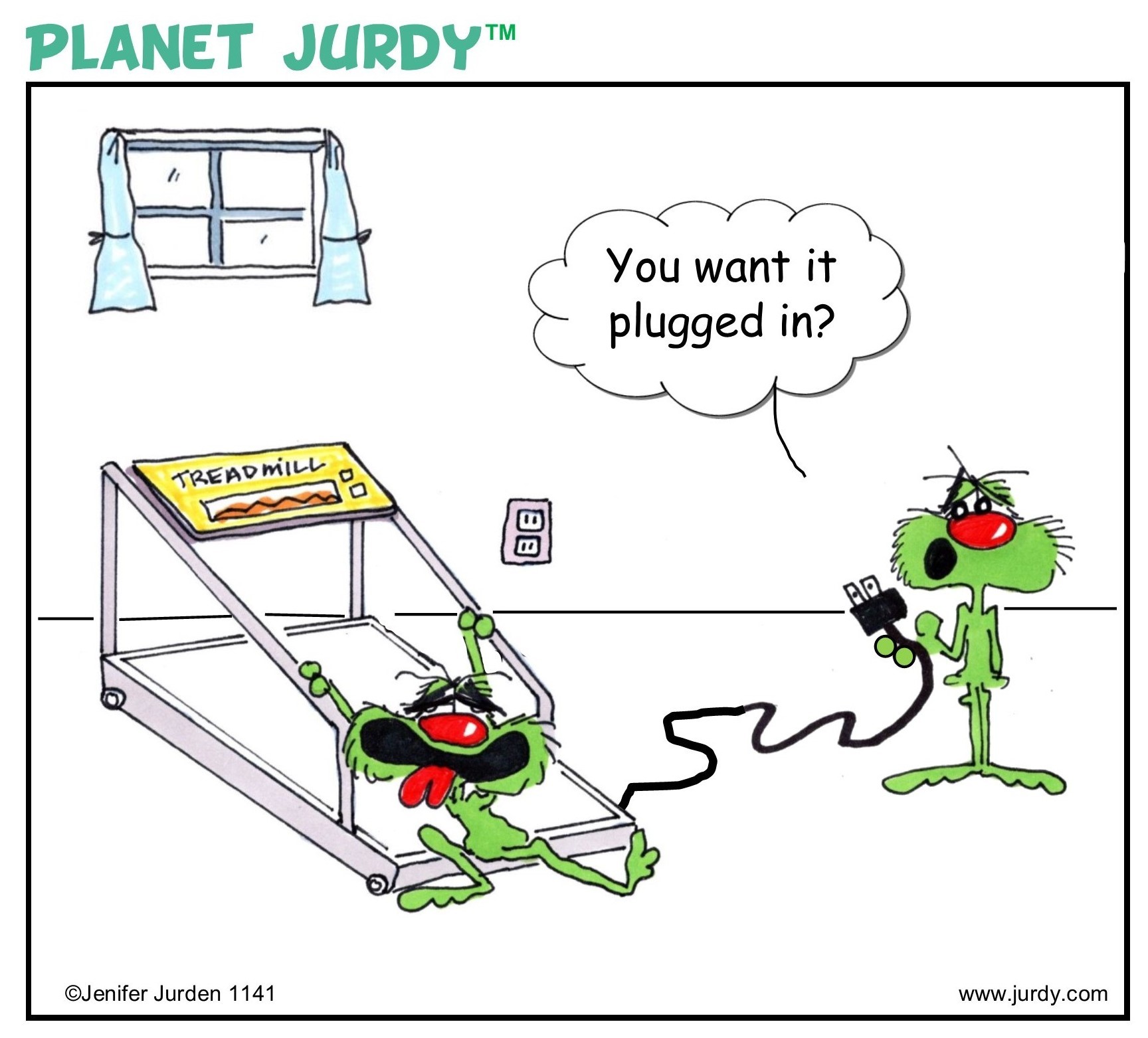 Jenifer Jurden is a Cartoonist from Wilmington who has graciously provided her Planet Jurdy cartoons for the DBA Digest. Jurdy® is her other-worldly "Hero of Happyness" whose cartoons bring levity to humans worldwide.
Belfint Lyons & Shuman, CPAs Announces Firm Promotions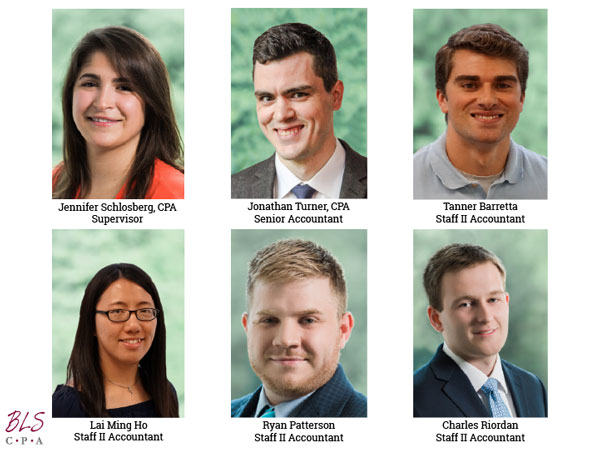 It is with great pleasure that Belfint, Lyons & Shuman, P.A. (BLS), a certified public accounting and consulting firm with offices in Delaware and Pennsylvania, announces the following well-earned promotions. Jennifer Schlosberg, CPA has been promoted to Supervisor in the firm's Tax & Small Business Department. Jen celebrated her 8th anniversary with BLS in June. Jonathan Turner, CPA has been promoted to Senior Accountant. Jonathan will be celebrating his 1-year anniversary with BLS at the end of September and has a total of four years of accounting experience. Tanner Barretta has been promoted to Staff II Accountant in the firm's Rotational Development Program. Tanner joined the firm as an intern in the summer of 2018, while completing his degree, and continued with the firm as a Staff I Accountant upon graduation. Lai Ming Ho has been promoted to Staff II Accountant in the firm's Corporate & International Services Department. Lai Ming celebrated her first anniversary with BLS this month and started her career 4 years ago as an accounting specialist at a small, private company. Ryan Patterson has been promoted to Staff II Accountant in the firm's Rotational Development Program. Ryan joined the firm as an intern in the summer of 2017, while completing his degree, and continued with the firm upon graduation. Charles Riordan has been promoted to Staff II Accountant in the firm's Rotational Development Program. Charles joined the firm as an intern in the summer of 2017, while completing his degree, and continued with the firm upon graduation.

Morris James LLP Offers Businesses Assistance with
COVID-19 Grants from Delaware Division of Small Business



Small businesses and non-profits in Delaware that were impacted by the COVID-19 pandemic are eligible for up to $100,000 as part of the Delaware Relief Grant program offered through the Division of Small Business. The funds are derived from the federal CARES Act. The first round of applications opens on September 8th with additional rounds opening in October and November. A copy of your business or non-profit's 2019 tax return, receipts for qualifying expenses, and a Delaware Business License are needed to get started.

Starting September 14th - Wilmington University:
Diversity, Leadership, and Innovation at Work




Wilmington University is excited to announce the introduction of our brand-new professional development course, Diversity, Leadership, and Innovation at Work. This online course offers hands-on training in high-demand skills, led by real-world-experienced instructors, to anyone seeking to enrich their career or personal development. Upon completion of this course, participants will be able to: 1. Understand key diversity and inclusion concepts, as well as their impact on the world of work. 2. Describe the importance of effective leadership in achieving and maintaining a diverse workforce. 3. Demonstrate the impact of workplace diversity on organizational success. The three-week, non-credit course has been changed to beginning on Monday, September 14th. Upon completion of the course, participants are eligible to apply one (1) college credit toward a Human Resource or equivalent academic program.

| | |
| --- | --- |
| | For more information on DBA programs and events visit www.debankers.com or click on the logo at right to redirect to our website. |


Delaware Bankers Association
8 W. Loockerman Street
Dover, DE 19903