Communication
The DBA communicates with its members and the public through a variety of methods including emails, electronic flyers, and press releases. In addition, the DBA publishes Delaware Banker and The DBA Digest.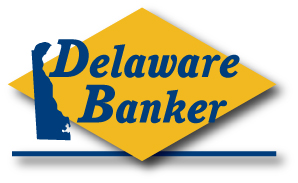 Delaware Banker
Delaware Banker, a quarterly full-color glossy magazine, includes news, features, and substantive original articles. Delaware Banker also accepts advertising with discounted rates for DBA members.
Delaware Banker Advertising Specifications and Rates
The DBA Digest
The DBA Digest is a weekly electronic newsletter with news and other items for interest to members.
Click on the logo above to visit the DBA Digest page where you can read this week's Digest as well as past issues.
DBA Members may email their news items to Greg Koseluk.
Public Service Announcements
The Delaware Bankers Association through the Delaware Financial Education Alliance produces original public service announcements that are aired on radio stations throughout Delaware. The 60 second spots include a wide range of topics including Cybersecurity, Preventing Elder Abuse, Saving, Fraud Prevention, and others.
Press Releases
University of Delaware Trust Minor - May 2016
University of Delaware Trust Minor Approved - March 2017
2018 Teach Children to Save Day - April 2018