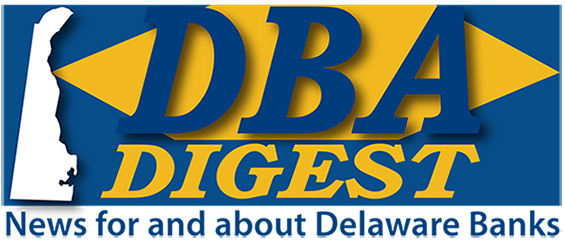 February 23, 2018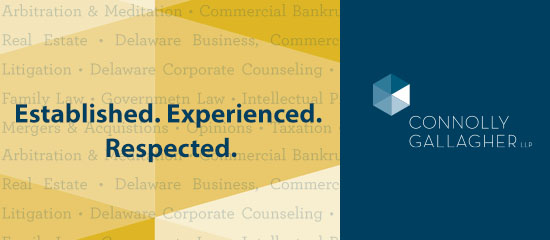 Foundations of Delaware Trusts 2018
Four All New Sessions!
March 28, April 4, April 11, April 25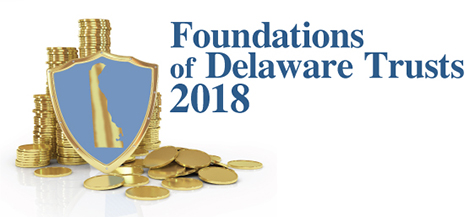 We proudly present four all new sessions of Foundations of Delaware Trust. The sessions include: Recognizing Grantor Trust Issues (March 28); Foundations in International Trusts (April 4); Quarterbacking the Trust Relationship (April 11); and, Investment Basics (April 25). Each session will be 9 a.m. to 11 a.m. at the University & Whist Club, 805 N. Broom Street in Wilmington. Attend all four sessions and save, or pick the topics to suit your staff training needs. Each session will also be available as an audio/slide flashdrive for in-house training. Click on the link below for full course description, instructors, and registration information. Space is limitied! Sign up today!


2018 Teach Children to Save Day
Volunteer Registration Opens This Monday!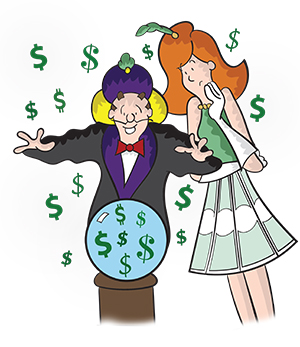 Attention Banker Volunteers! Registration for 2018 Teach Children to Save Day opens this Monday, February 26th! Teaching is fun and easy. All materials - book, lesson, instruction video - are provided. 4th and 5th grade classrooms are available statewide for April 23rd through April 27th. This year's lesson is from the new book "The Great Investo and the Winning Ticket," and teaches the importance of saving to reach goals.
The book was written and illustrated by Greg Koseluk and was made possible by a grant from Capital One.
So sign up and teach! Registration begins this Monday at the link below!


Women Connect! Engage, Empower and Network!
April 19th, 8:00 a.m. - Noon
White Clay Creek Country Club





The Delaware Bankers Association and the Delaware Financial Education Alliance present Women Connect, a morning to Engage, Empower, and Network with your colleagues in the financial services industry. Join us for exciting and inspirational speakers and panels including keynote speaker Avery Blank, and documentary film maker Melissa Davey. The event is from 8 a.m. to noon, April 19th at the beautiful White Clay Creek Country Club, 777 Delaware Park Blvd., Wilmington. Registration is $129 per person, breakfast included. Sponsorships are also available. Click on the link below for more information.


DBA Strengthening Communities Meeting - March 13th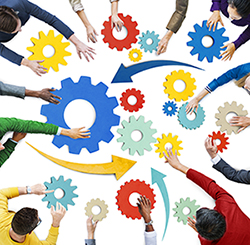 CRA Professionals, please join us for the next meeting of the DBA Strengthening Communities meeting, March 13th, at the offices of WSFS, 500 Delaware Avenue in Wilmington. Topics to be discussed include: LISC - Local Initiatives Support Corporation; CRA Modernization Update; Community Development Loans and Investment for Infrastructure; Information Sharing; and a Roundtable Discussion. Join us at 9:00 for a light breakfast and networking before the 9:30 to 11:00 a.m. meeting.
Reserve your space today by emailing Greg Koseluk: greg.koseluk@debankers.com.

Community Bank Delaware Donates $1,000 to Local Organization "Clothing Our Kids"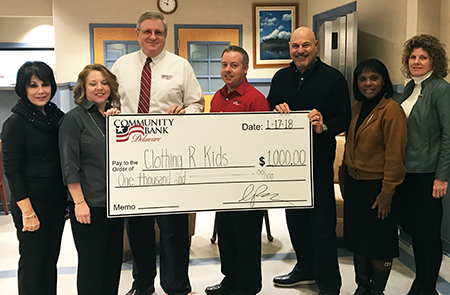 Shown are (L-R) - AVP Lori Ruberti, CFO Angie Warrell, President Jack Riddle, AVP Brandon Perdue, Clothing our Kids Outreach director Glenn Schuster, AVP Dawn Burbage and VP Shannon McGinn



In 2009 Mary Rio and her husband John relocated to Delaware, where John accepted a position as an assistant principle at a local elementary school. John told Mary about a young child at his school that wore one set of clothes every-day. Mary took it upon herself to buy new clothing for this child. Mary soon found out that many other children living in Sussex County had the same need. To further respond to the children in need of new clothing, in 2012, Mary formed "Clothing Our Kids". The 100 percent volunteer-run organization from Millsboro works only in Sussex County and, thus far, only with elementary schools. Through the efforts or her and a few friends, the organization became an award winning 501(c) (3) charity. In an effort to support the children of Sussex County, Community Bank Delaware donated $1,000 to "Clothing Our Kids". Jack Riddle, President of Community Bank Delaware noted, "This grassroots organization is really making a difference for children in our community, we are happy to help out."

Debbie Rickards Joins Taylor Bank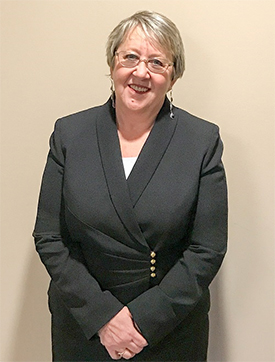 Raymond M. Thompson, President and Chief Executive Officer of Calvin B. Taylor Bank has announced that Debbie A. Rickards has joined the bank as a Customer Service Associate. She will be located at the bank's main office in downtown Berlin. Ms. Rickards comes to Taylor Bank with over 25 years of banking experience, specializing in consumer banking and branch operations. Her banking career started with Baltimore Trust in Selbyville, Delaware and then she moved to Mercantile Bank in the Bethany Beach area. After a few years Ms. Rickards became the Merchant Account Executive at PNC Selbyville, Delaware (formerly Mercantile Peninsula). Most recently, she served as Teller Supervisor for PNC Berlin, Maryland. She is a graduate from Delaware Technical Community College where she studied Business Administration and Banking.

Michael Gordon Speaks
at Philadelphia Estate Planning Council


Michael Gordon, Director, Gordon Fournaris & Mammarell, P.A. spoke at the Philadelphia Estate Planning Council on February 13, 2018. His topic: "Why is Everyone Talking About Delaware Trusts?" focused on the various reasons why clients in other jurisdictions are choosing to create their trusts in Delaware or other trust friendly states. Topics covered included the use of dynasty trusts, directed trusts, self-settled asset protection trusts and silent trusts.


Corporate INTL names Morris James LLP Tax Planning-Law Firm of the Year in Delaware



Morris James is pleased to announce Corporate INTL has named the firm Tax Planning - Law Firm of the Year in Delaware. The Corporate INTL publications reach hundreds of thousands of business leaders and decision makers in the finance and advisory communities worldwide. Corporate INTL has a database of over 1million business leaders, investors, in-house counsel, financiers and advisers. The Morris James' Tax, Estates & Business Practice has long distinguished itself among others in the region with unrivaled depth of experience, broad-based knowledge, uncommon insight, and outstanding capability in the complexities of taxation, strategic business planning, corporate transactions, and private client services focused in estate planning and administration.


Pepper Hamilton Alert: SEC Announces 2018 National Examination Priorities

The Securities and Exchange Commission's Office of Compliance Inspections and Examinations (OCIE) recently announced its 2018 national examination priorities, which are broken down into five categories: (1) compliance and risks in critical market infrastructure; (2) matters of importance to retail investors, including seniors and those saving for retirement; (3) Financial Industry Regulatory Authority and Municipal Securities Rulemaking Board matters; (4) cybersecurity; and (5) anti-money laundering programs.
Ballard Spahr Alert: DOJ to Take Closer Look at Fairness of Proposed Class Action Settlements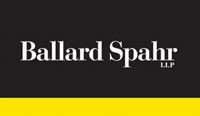 For the first time in more than a decade, the U.S. Department of Justice (DOJ) has exercised its authority under the Class Action Fairness Act (CAFA) to file an objection to a proposed settlement of a consumer class action. The DOJ's filing in Cannon v. Ashburn Corp. d/b/a Wines 'Til Sold Out was made just one day after outgoing U.S. Associate Attorney General Rachel Brand gave a speech in which she stated that the DOJ intends to become much more active in reviewing proposed class action settlements to ensure that they "provide real recovery to class members and not just big payouts to plaintiffs' lawyers."
| | |
| --- | --- |
| | For more information on DBA programs and events visit www.debankers.com or click on the logo at right to redirect to our website. |


Delaware Bankers Association
8 W. Loockerman Street
Dover, DE 19903