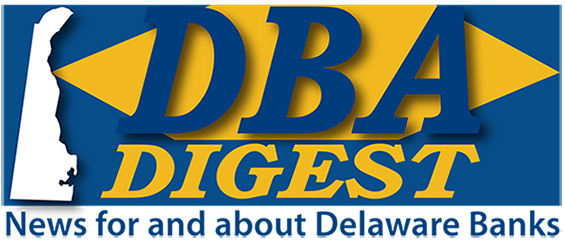 July 10, 2020

2020 Delaware Trust Conference
EARLY-BIRD REGISTRATION NOW OPEN!

Discounted Early-Bird Registration is now open for the 2020 Delaware Trust Conference.

The 2020 Delaware Trust Conference is going high tech for the 15th Annual Edition of the popular event. Using the most advanced technology available, attendees will enjoy a rewarding virtual conference experience including: great national speakers, expanded flexible schedule, and four informative tracts. This year's conference will be Live on the conference platform October 19th and 20th, and will be available On-Demand October 19th through November 30th.

Registration is easier than ever through the DBA's new Member Portal (see below)! Click on the link to see the agenda and more information!
Delaware Bankers Association
Launches New Member Portal for
Online Registrations and More!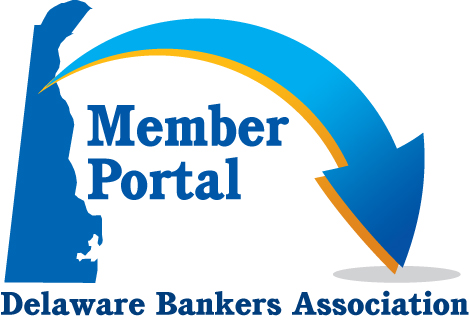 The Delaware Bankers Association has launched a new online members portal. The portal will provide members easy access to update their personal information and to register and pay online for upcoming DBA events! Log into the portal via the link below, and use the Personal Profile link (on the left hand sidebar) to create your log in.

Questions, suggestions, or comments? Please email Corinne Stayton: corinne.stayton@debankers.com

Registration Open! Mid-Atlantic Speaker Series!
A Monthly Virtual Speaker Series -
First Session Today, July 10th!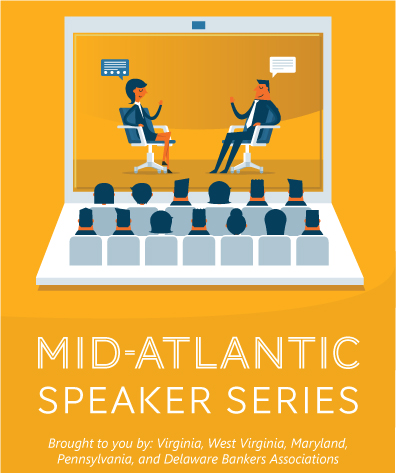 The DBA has partnered with the bankers associations in Maryland, Pennsylvania, Virginia and West Virginia to bring nationally recognized speakers to you each month.

The series will take place once a month through December. One registration includes all six sessions!
July 10 - Jim VandeHei, Axios - Current Events and the Impact on Banking
August 14 - Tom Barkin, FRB Richmond and Patrick Harker, FRB Philadelphia - Economic Update

Each event will be at 9:00 a.m. See the link below for more information on other sessions and registration!


Cybersecurity in Uncertain Times
Webinar - July 22, 2020 - 1 p.m.


Cybersecurity doesn't pause for pandemics. We have seen an alarming parallel wave of opportunist cyber attacks sweeping our country and the world as hackers prey on the fear of remote workers inundated with COVID-related messaging from governments and companies of all shapes and sizes. Now is more important than ever to rebuild our cyber practices from the ground up as we work toward whatever future will emerge. Join the Delaware Bankers Association and Frontier Technologies to learn more about how to prepare your organization to deal with COVID-related cyber threats. Webinar link will be made live the day of the event - July 22nd.
CFPB, OCC Host Virtual Innovation Office Hours



The Consumer Financial Protection Bureau (CFPB) and the Office of the Comptroller of the Currency (OCC) today announced they will host joint, virtual Innovation Office Hours, July 29-30, as part of the American Consumer Financial Innovation Network (ACFIN). Participants will have the opportunity to discuss issues that touch upon both consumer protection and prudential regulation. Office Hours are one-on-one meetings with representatives from the OCC and CFPB Offices of Innovation to discuss financial technology (fintech), new products or services, partnering with a bank or fintech company, or other matters related to responsible innovation in financial services. Each meeting will last no longer than one hour. Interested parties should request a virtual office hours session by July 17, 2020, and are asked to provide information on the topic(s) they are interested in discussing with the Offices of Innovation. Specific meeting times and arrangements will be determined after the OCC and CFPB receive and accept the request.
Northern Trust Economic Outlook: On the Mend - The journey to a full recovery will be a long one, but at least we've taken some initial steps

We had predicted that the worst economic news would accumulate in the second quarter, with recovery starting in the third quarter. Now, as we pass the halfway mark of 2020, we see that by many measures, the recovery is already underway. Many businesses have reopened, millions of workers have returned to their jobs, and many consumers are showing eagerness to shop and dine out. The journey to a full recovery will be a long one, but at least we've taken some initial steps. Though encouraging, this recovery is young and fragile. Renewed rounds of infections in several regions have led to selective slowing of the reopening. Further progress will be more difficult against this challenging public health context. We do not expect a nationwide second wave of the virus, but the prospect remains a significant risk. Tradeoffs that prioritize safety today will pay dividends in economic activity in the future.
BMT Market Insights:
Manufacturing Moves into Expansion

The ISM Manufacturing PMI returned to expansion territory in the U.S., increasing to 52.6 in June (May reading was 43.1; readings above 50 indicate expansion) with a large increase in the month-over-month new orders component. This is important because PMI readings provide key business-cycle insight and the new orders component tends to be a reliable leading indicator. Although this does not mean that economic activity has suddenly reverted back to pre-virus levels, it is additional evidence that data is likely to get incrementally better from here…the worst is over.
Federal Reserve Bank of Philadelpia Webinar: Place-Based Strategies for the Post-Crisis Recovery



Even before the COVID-19 pandemic, our economy moved differently across different locations. Many areas lacked a sufficient number of jobs, while employment boomed in a few high-tech areas. The pandemic likely worsened these trends, with additional areas being pushed into labor market distress. Register now for a webinar that will explore how we can direct resources to make sure that the pandemic recovery includes all local economies, including distressed areas. Participation is free, but registration is required. Please forward this invitation to colleagues, friends, or students who might be interested in this event: Research for Equity in Recovery II: Place-Based Strategies Thursday, July 16, 12:00 noon–1:00 p.m. ET
Jenifer Jurden Provides a Dose of COVID Sanity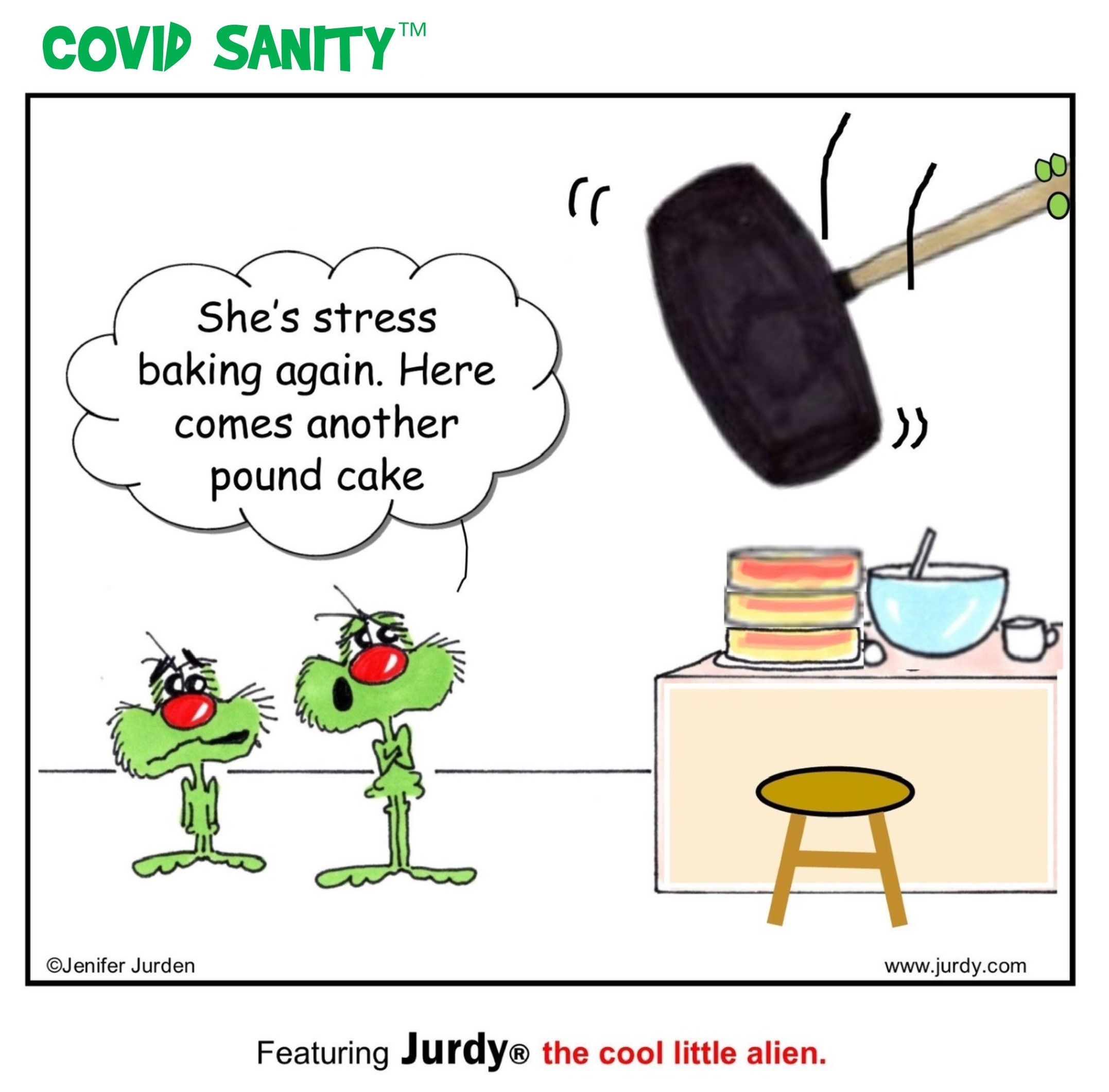 Jenifer Jurden is a Cartoonist from Wilmington who has graciously provided her COVID line of cartoons in the DBA Digest. Jurdy® is her other-worldly "Hero of Happyness" whose cartoons bring levity to humans worldwide.
COVID-19 Resources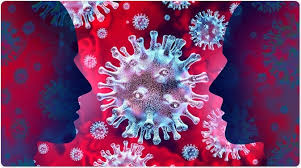 The FDIC, the OCC, the Federal Reserve, and other agencies have created webpages to provide banks and the public with updates on the COVID-19 situation.
Federal Reserve's COVID-19 Page
Treasury Department - Assistance for Small Businesses
ABA Pandemic Response and Business Continuity Resources
Gordon, Fournaris & Mammarella, P.A. Listed in 2020 Chambers High Net Worth Guide



Gordon, Fournaris & Mammarella, P.A. (GF&M) is ranked as Band 1 for the fourth time in the Chambers High Net Worth (HNW) guide. A "well-known and highly respected trusts and estate planning practice," one source describes GF&M as "a powerhouse" and "the absolute go-to in Delaware." GF&M's fiduciary disputes work was also specifically recognized this year, and is described as "renowned" in the Chambers review. "They are very knowledgeable, and at the forefront of high-profile litigation matters," one interviewee observed. GF&M is the only law firm in Delaware to have four attorneys individually ranked as notable practitioners by the HNW guide for every year since its inception. Peter Gordon is ranked in Band 1, and Michael Gordon, Kimberly Gill McKinnon, and Daniel Hayward are ranked in Band 2. To read what interviewees said about GF&M's ranked attorneys, click here: https://www.gfmlaw.com/news/gordon-fournaris-mammarella-pa-listed-2020-chambers-high-net-worth-guide

Morris Nichols' Trusts, Estates & Tax Practice Once Again Ranked Band 1 by Chambers HNW



Chambers High Net Worth 2019 again ranked Morris, Nichols, Arsht & Tunnell LLP in Band 1 for Private Wealth Law in Delaware. Sources describe the Trusts, Estates & Tax team as "absolutely top-notch" and "outstanding in all respects." One interviewee says, "I can go to them with any matter. They have very good people – very smart, intelligent, good people." Two firm attorneys appear in the individual rankings of leading Delaware Private Wealth Law lawyers. Morris Nichols remains the only law firm with multiple attorneys ranked Band 1 on the Delaware Private Wealth Law table. Todd Flubacher (Band 1) is skilled "in sophisticated matters of estate planning." Market commentators applaud his ability, remarking "he's very well versed in fiduciary litigation matters and is extraordinarily responsive." Tom Pulsifer (Band 1) is described as "the best in the state at what he does – he has an excellent and very detailed understanding of any issue you might present." Sources report "he's at the cutting edge of innovative changes to the law. He's a very creative guy."


Troutman Pepper Advisory: CFPB Relaxes Underwriting Requirement for Small Dollar Lending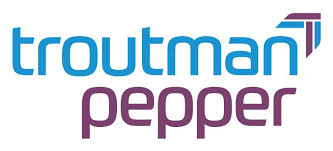 The Consumer Financial Protection Bureau (CFPB) issued a final rule on July 7, 2020 rescinding the mandatory ability to repay underwriting provisions on small dollar loans that it had previously announced under 12 C.F.R. § 1041 (the Final Rule). The Final Rule has left the payments provisions intact. The CFPB first finalized regulations governing small dollar lending – including vehicle title and payday loans – in November 2017 pursuant to the Dodd Frank Act (the 2017 Rule). The 2017 Rule imposed rules governing underwriting, and also established requirements and limitations with respect to attempts to withdraw payments on the loans from customers' accounts.


Delaware Census Week July 13-17th, 2020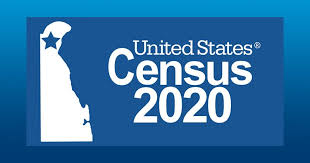 The Delaware Complete Count Commission is seeking your support during Delaware Census Week to increase awareness and importance of the Census throughout our State during the week of July 13th-July 17th, 2020. The e-mail draft linked below is for you to share to encourage Delawareans to participate in the Delaware Census and participate in Census Week July 13-17th.

Wilmington University:
Registration for Summer Block II is still open!



Registration for Summer Block II is still open! Summer Block II begins on July 6th and runs through August 23rd. Fall registration is also open at this time. Classes begin August 31st for the Fall 2020 Semester. Students can register for classes using the link below. Have Questions? Let us help! Our Specialists can guide you through the application process, admission requirements, funding options and more, so you can build the WilmU education plan that works for you. Feel free to use our two way texting – 302-203-9516.

And remember, the application fee is waved for DBA members AND DBA Members receive a 10% discount on tuition!


| | |
| --- | --- |
| | For more information on DBA programs and events visit www.debankers.com or click on the logo at right to redirect to our website. |


Delaware Bankers Association
8 W. Loockerman Street
Dover, DE 19903