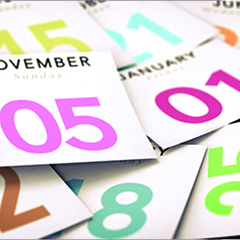 DBA Calendar of Events
FDIC Director's College - September 27th - University of Delaware Virden Retreat Center, Lewes, Delaware
The FDIC Directors' College is an interactive program that provides ongoing education on current topics of bank supervision to bank directors, senior officers, corporate secretaries, and board advisors. The course is designed to help directors and trustees, both new and experienced, stay abreast of the ever-changing regulatory environment. This year's agenda includes: Conversation with Regulators; Liquidity Managment; CRE Stress Scenario Analysis; Assessing Fintech Strategies; and, more. Click on the link below to see the detailed agenda and access the registration form.
2019 Delaware Trust Conference - October 22nd & 23rd
Chase Center on the Riverfront, Wilmington, DE

The 2019 Delaware Trust Conference - Delaware Trusts: Built to Last - provides attendees with the information and strategies to take advantage of the unique Delaware trusts atmosphere. Make sure that your company is represented at the 14th annual edition of this unique event.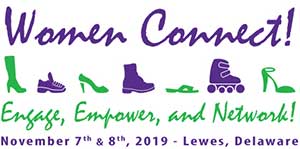 Women Connect - November 7th & 8th
Lewes Public Library, Lewes, Delaware

Thursday night features a reception with filmmaker Melissa Davey and special screening of her film "The Beyond 60 Project," a documentary initiative about women over the age of 60. The next morning will feature engaging speakers, including Michelle DiFebo Freeman, Founder and CEO of the Carl M. Freeman Foundation, and, Susan Rocco, founder and host of "The Women to Watch" Radio program.


Compliance '19 - November 19th - 21st
Wilmington University, Brandywine Campus

Compliance '19 will shine a spotlight on a number of ongoing, current and pending changes and will feature detailed discussions of emerging issues in consumer lending, deposits/operations, risk-management, audit, and AML/BSA/OFAC. Best of all, the School offers a valuable opportunity for peer exchange. Topics include: • BSA/AML/OFAC • Fraud • Cybersecurity • CRA • TRID • Beneficial Ownership • Elder Abuse • Flood Insurance • Reg. CC • Updates to compliance manuals and guides, and much more! Stay tuned for the full agenda and registration! Sponsored by Pepper Hamilton, LLP!