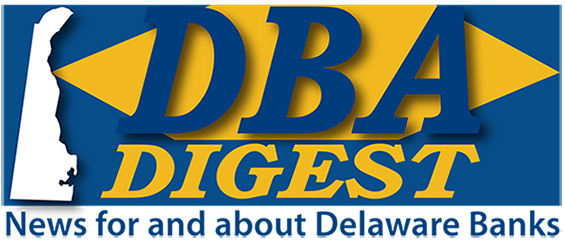 July 31, 2020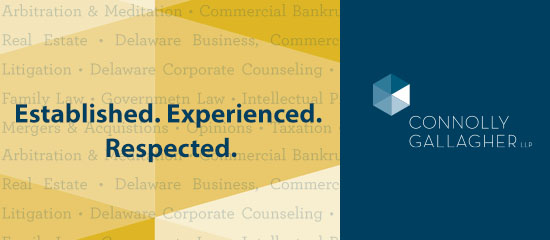 2020 Delaware Trust Conference
Attendees, Sponsors, Exhibitors!
What Does a Virtual Conference Look Like?
Due to the COVID-19 pandemic the 2020 Delaware Trust Conference will be virtual. But this isn't just like your average webinar or Zoom call! This year's conference will feature more sessions, more interaction, and greater flexibility for attendees, speakers, sponsor and exhibitors. The conference will be live October 19th and 20th, and sessions will also be accessible on-demand through November 30th!

The DBA has partnered with the vFairs platform to provide a unique and rewarding conference experience. The short video above gives an example of what can be expected.

Attendees - there's still time to save on discounted early-bird registration!

Sponsors and Exhibitors - you can reserve your space at the conference. And all sponsors Gold level and above receive free booth space in the virutal exhibition hall!

Follow the link below to access on-line registration, sponsorship, and exhibition information, and to see the conference agenda!
Mid-Atlantic Speaker Series!
Next Up: Tom Barkin, FRB Richmond and Patrick Harker, FRB Philadelphia - August 14th!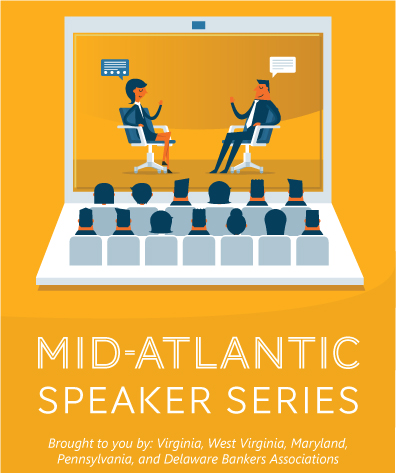 The DBA has partnered with the bankers associations in Maryland, Pennsylvania, Virginia and West Virginia to bring nationally recognized speakers to you each month.

The series will take place once a month through December. One registration includes all six sessions!
NEXT: August 14 - Tom Barkin, FRB Richmond and Patrick Harker, FRB Philadelphia - Economic Update

JUST ADDED! BONUS SESSION: October 2: Regulator Panel (Moderator: Rob Nichols, ABA; Panelists: Acting Comptroller Brian Brooks, OCC, Chairman Jelena McWilliams, FDIC; Governor Michelle Bowman, Federal Reserve)

Each event will be at 9:00 a.m. See the link below for more information on other sessions and registration!


Urge the Senate to Pass Legislation to
Forgive PPP Loans $150K and Under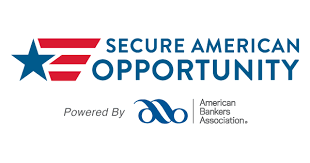 Since April 3, bankers across the country have assisted small businesses in their communities by providing loans through the Small Business Administration's Paycheck Protection Program . To date, small businesses have received over 4.8 million loans through the program. As the Paycheck Protection Program enters the forgiveness phase, the process should be easy, simple and less technical for small business owners who borrowed $150k or less, which account for 86% of all PPP loans. Ask your senators to support legislation to expedite the forgiveness process for most borrowers who received loans through the PPP.
Taylor Bank Announces Calvin B. Taylor Memorial Scholarship Recipients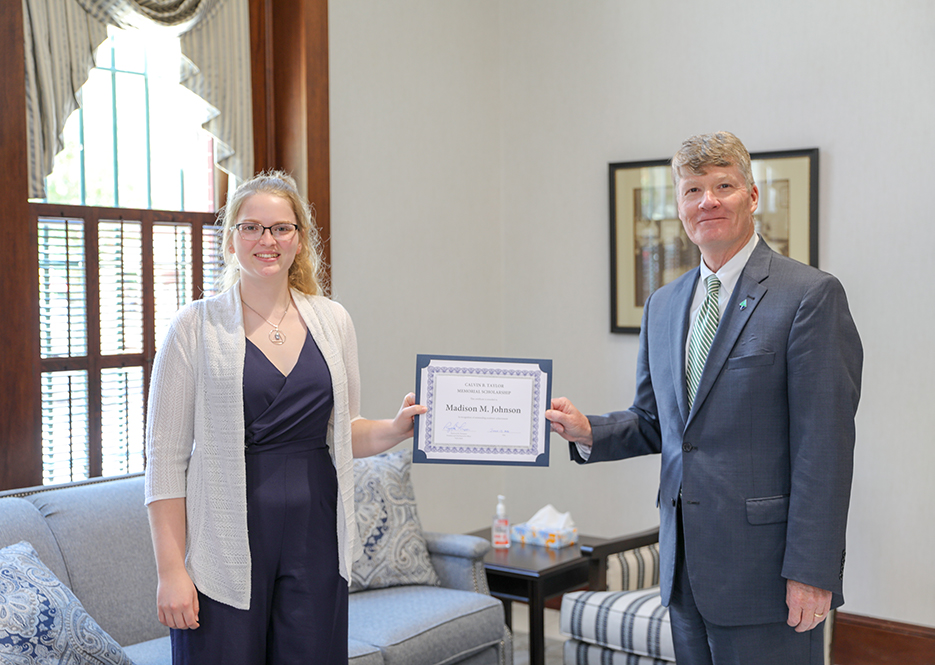 Raymond M. Thompson, President and CEO of Taylor Bank, presenting scholarship certificates to Madison Johnson
Taylor Bank has selected three area high school seniors as recipients of the Calvin B. Taylor Memorial Scholarship. The scholarship is for $1,000 towards continuing education expenses and is based on student accomplishments in the areas of academics, leadership, community service, extracurricular activities, and an essay. One student was selected from each county in the Bank's service area: the Indian River School District of Sussex County, DE, Worcester County, MD and Accomack County, VA. This year's recipients include: Madison Johnson, graduating from Indian River High School (University of Delaware); Caroline Gardner, graduating from Stephen Decatur High School (University of Maryland College Park); and Joseph Teasley, graduating from Nandua High School (Virginia Military Institute). "Taylor Bank is proud to support and recognize these students as they take the next step in their education," said Raymond M. Thompson, President and CEO of Taylor Bank. "Congratulations to all of the graduating seniors in our community on their tremendous accomplishments."
No Gap Year Here: Vast Majority of College Students Planning to Return to School in the Fall, According to 'How America Pays for College 2020'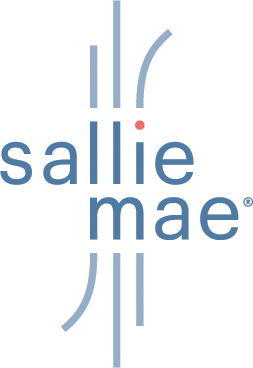 Seventy-eight percent of students are planning on returning to their current school, and 68% are comfortable returning to campus this fall, according to "How America Pays for College", the national study from Sallie Mae® and Ipsos. Just 7% of students have decided to take time off or enroll at a different school. Sixty-one percent of families believe COVID-19 will not have a long-term impact on their higher education. "While families are concerned about COVID-19, their commitment to higher education is unchanged and they don't expect it to have a long-term impact on the student's education." said Jennifer Berg, Director, Ipsos, "However, it has clearly created some challenges for families. Seven in ten students found the instant transition from in-person to online in March difficult and six in ten families are concerned about how COVID-19 will impact the affordability of college next year."
Delaware Bankers Association
Launches New Member Portal for
Online Registrations and More!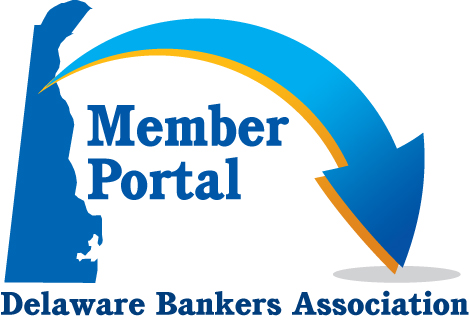 The Delaware Bankers Association has launched a new online members portal. The portal will provide members easy access to update their personal information and to register and pay online for upcoming DBA events! Log into the portal via the link below, and use the Personal Profile link (on the left hand sidebar) to create your log in.

Questions, suggestions, or comments? Please email Corinne Stayton: corinne.stayton@debankers.com

Northern Trust Webinar:
Earnings Update and Outlook – August 4th


Please join Wealth Management CIO Katie Nixon and Head of Fundamental Equities Chris Shipley for a discussion on second quarter earnings trends and our outlook for earnings going forward as companies navigate a new normal.

Date: August 4, 2020. Time: 11 a.m. ET. Duration: 45 minutes

Financial Services Sector-Wide GETS/WPS Exercise
on August 5-6, 2020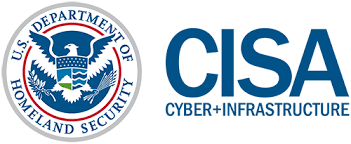 The DBA encourages Member companies to participate in a Financial Services Sector-Wide GETS/WPS Exercise on August 5-6, 2020. The purpose of the sector-wide exercise is to familiarize users with the dialing procedures necessary to make successful calls - especially during times when they may be experiencing stressful conditions. Periodic testing of these services helps ensure successful use during emergencies. Government Emergency Telecommunications Service (GETS) supports national leadership; federal, state, tribal and territorial governments; first responders and other authorized national security and emergency preparedness users. It is intended to be used in an emergency or crisis situation when landline network is congested and the probability of completing a normal call is reduced. If you have any questions about this exercise, please contact the Priority Telecommunications Service Center at 866-627-2255, 703-676-2255, or support@priority-info.com. Together, we are Delaware Financial Services Strong!
ABA Now Accepting Applications, Nominations for Wealth Management 40 Under 40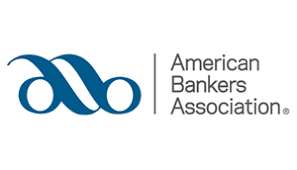 The application period is now open for ABA's newest award, 40 Under 40 in Wealth Management, which recognizes wealth management and fiduciary professionals who are committed to the highest standards of achievement at work and in their communities. Applications will be accepted until September 15. To be eligible for the award, applicants must be 40 years old or younger as of November 1, 2020. Individuals can also nominate colleagues or peers for the award. Winners will be announced on aba.com and honored at the 2021 Wealth Management and Trust Conference. Apply or submit a nomination via the link below.
BMT Market Insights:
Europe Agrees to Spending Plan

Last Tuesday, European Union leaders agreed to a €1.8 trillion ($2.1 trillion) spending package designed to support their economies during the current COVID-19 virus-induced downturn. A noteworthy part of this plan is that financing for the package will come via the issuance of hundreds of billions of euros in debt effectively backed by all member nations. In certain ways, this more closely marries the EU countries to one another, as the EU has never borrowed so much money where the individual member nations have been jointly responsible for the finances of the other members.
Jenifer Jurden Provides a Dose of COVID Sanity


Jenifer Jurden is a Cartoonist from Wilmington who has graciously provided her COVID line of cartoons in the DBA Digest. Jurdy® is her other-worldly "Hero of Happyness" whose cartoons bring levity to humans worldwide.
COVID-19 Resources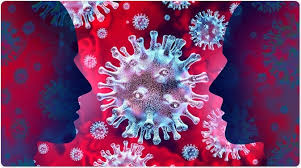 The FDIC, the OCC, the Federal Reserve, and other agencies have created webpages to provide banks and the public with updates on the COVID-19 situation.
Federal Reserve's COVID-19 Page
Treasury Department - Assistance for Small Businesses
ABA Pandemic Response and Business Continuity Resources
Troutman Pepper Advisory: CISA Releases COVID-19 Recovery Tabletop Exercise Package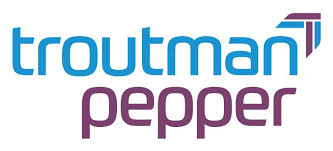 On July 17, 2020 the Cybersecurity and Infrastructure Security Agency (CISA) released the COVID-19 Recovery CISA Tabletop Exercise Package (CTEP) "to assist private sector stakeholders and critical infrastructure owners and operators in assessing short-term, intermediate, and long-term recovery and business continuity plans related to the COVID-19 pandemic." The COVID-19 Recovery CTEP is an adaptable, discussion-based resource that takes participants through the process of responding to hypothetical scenarios regarding COVID-19 and its ongoing effects, including the issue of a potential "second wave," to identify and address areas for improvement, threats, issues, and concerns affecting the 16 critical infrastructure sectors identified in Presidential Policy Directive 21 (PPD-21) and outlined in the National Infrastructure Protection Plan (NIPP). The COVID-19 Recovery CTEP was built with essential workers in mind, using CISA's Guidance on Essential Critical Infrastructure Workers as a resource to inform discussion priorities.


Wilmington University:
Diversity, Leadership, and Innovation at Work



Wilmington University is excited to announce the introduction of our brand-new professional development course, Diversity, Leadership, and Innovation at Work. This online course offers hands-on training in high-demand skills, led by real-world-experienced instructors, to anyone seeking to enrich their career or personal development. Upon completion of this course, participants will be able to: 1. Understand key diversity and inclusion concepts, as well as their impact on the world of work. 2. Describe the importance of effective leadership in achieving and maintaining a diverse workforce. 3. Demonstrate the impact of workplace diversity on organizational success. The three-week, non-credit course has been changed to beginning on Monday, September 14th. Upon completion of the course, participants are eligible to apply one (1) college credit toward a Human Resource or equivalent academic program.

| | |
| --- | --- |
| | For more information on DBA programs and events visit www.debankers.com or click on the logo at right to redirect to our website. |


Delaware Bankers Association
8 W. Loockerman Street
Dover, DE 19903