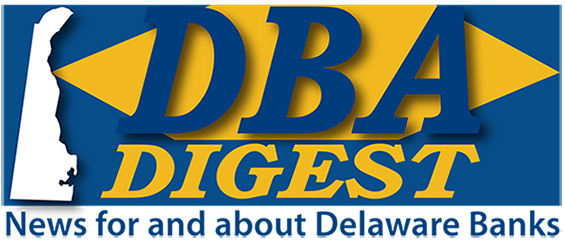 July 3, 2020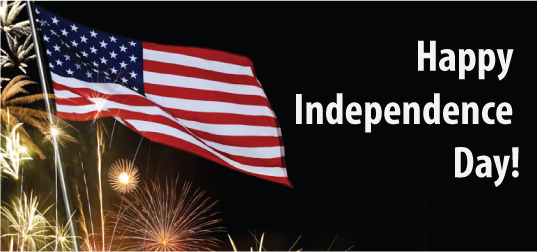 Sneak Preview:
The 2020 Delaware Trust Conference!


The 2020 Delaware Trust Conference is going virtual for the 15th Annual Edition of the popular event. Using the most advanced technology available, The Delaware Bankers Association will deliver a rewarding virtual conference experience for all attendees, sponsors and exhibitors! In addition to the virtual live conference October 19th and 20th, all sessions and the Virtual Conference Hall will be available on-demand through November 30th.

The full agenda and early-bird registration is coming soon. Here's a peek at more two of the sessions: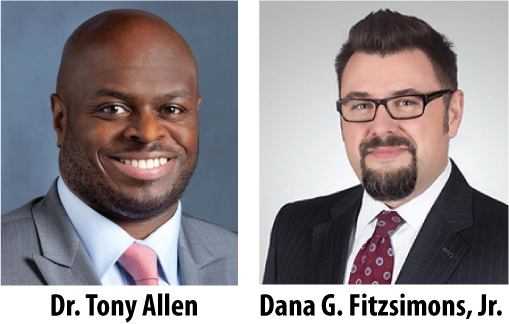 Dr. Tony Allen, President, Delaware State University
"Ethical Issues in Leadership"

Dana G. Fitzsimons, Jr., Principal, Senior Fiduciary Counsel, Bessemer Trust "The Past Year's Most Significant, Curious, or Downright Fascinating Fiduciary Cases
Registration Open! Mid-Atlantic Speaker Series!
A Monthly Virtual Speaker Series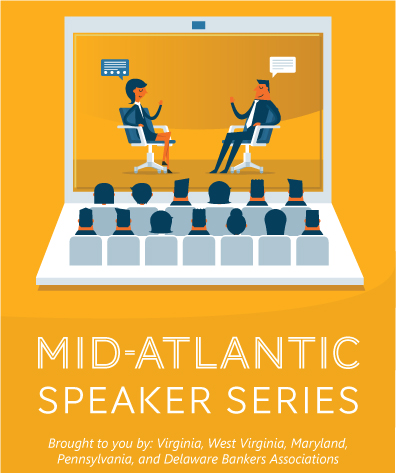 The DBA has partnered with the bankers associations in Maryland, Pennsylvania, Virginia and West Virginia to bring nationally recognized speakers to you each month.

The series will take place once a month through December. One registration includes all six sessions!
July 10 - Jim VandeHei, Axios - Current Events and the Impact on Banking
August 14 - Tom Barkin, FRB Richmond and Patrick Harker, FRB Philadelphia - Economic Update

Each event will be at 9:00 a.m. See the link below for more information on other sessions and registration!


Sallie Mae Commits $4.5 Million Over Three Years to Promote Diversity in Higher Education and Advance Social Justice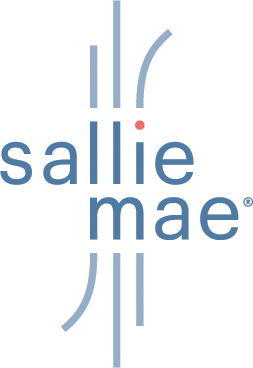 To help break down those barriers, The Sallie Mae Fund, the charitable arm of Sallie Mae, will contribute $4.5 million in scholarships and grants over the next three years to increase higher education access and completion among minority students and underserved communities and to support educational programs that advance social justice, diversity, inclusion, and equality. "Systemic racism, discrimination, and oppression of African Americans and communities of color have gone on too long. It's not enough to acknowledge that there's a problem, or that inequities exist. We need to listen, and we need to act," said Jon Witter, Chief Executive Officer, Sallie Mae. "As a company with a foundation in education, we see first-hand how education opens doors, creates opportunities, and advances us as a people. Those doors and opportunities, however, should be open and available to all who seek to advance through higher learning. We commit to helping make that a reality and playing a part in creating a more just and equal society."

Governor Bowman and SVP Bill Spaniel Provide an Update on The Federal Reserve's Supervisory Posture For Small Banks as Examinations Resume -
Thursday, July 9 (3:00 p.m. ET)


As part of its response to the COVID-19 pandemic, the Federal Reserve announced in March that its supervisory posture would be adjusted to reduce the focus on examinations, particularly for supervised institutions with less than $100 billion in consolidated assets, and to increase the focus on monitoring and outreach efforts. This provided these institutions the opportunity to devote their resources towards serving their customers, addressing the crisis in their communities, and developing contingency operating plans. On June 15, the Federal Reserve issued a statement stating that examination activities will resume for these institutions, while seeking to accommodate any capacity issues these institutions may be experiencing. In an effort to enhance transparency around the Federal Reserve's actions and activities, Governor Michelle Bowman and Senior Vice President of Supervision Bill Spaniel of the Federal Reserve Bank of Philadelphia will discuss some of the Federal Reserve's actions taken thus far in addressing the crisis as well as what supervised institutions can expect as examination activities are resumed.
TD Wealth's Kalimah White Quoted in Think Adivsor Article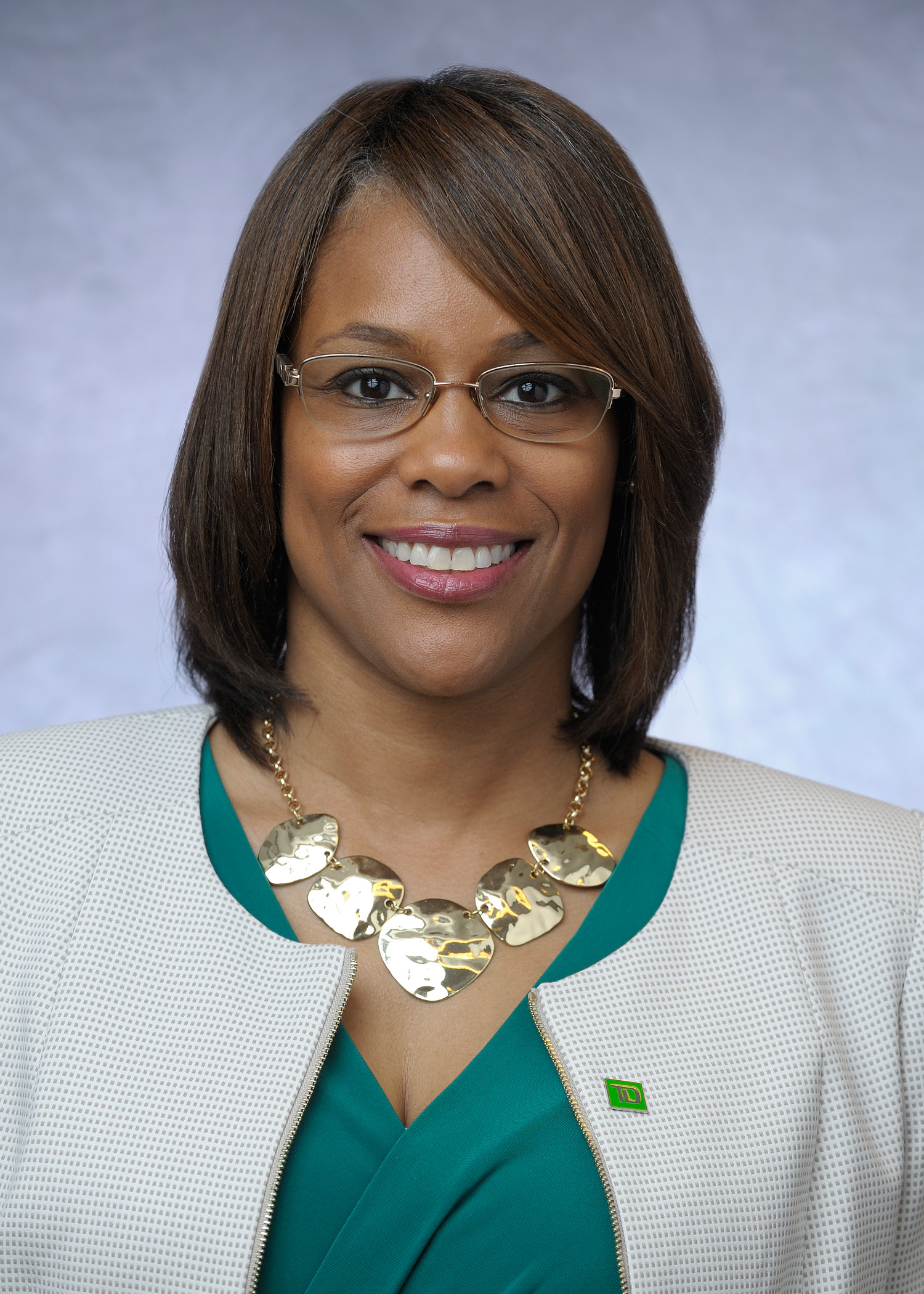 Kalimah Z. White, Senior Trust Advisor, Delaware, Private Trust, TD Private Client Group, was quoted in the June 26th issue of Think Advisor Magazine article: "Five Ways Advisors Can Ease Clients' Tax Concerns Now ."
With the extended July 15 tax deadline fast approaching and the November U.S. presidential election looming, taxes are now top of mind for many investors, and there are several ways advisors can help ease their clients' minds and lessen their tax burdens for this year and 2021, according to Kalimah White, senior trust advisor for TD Wealth. Higher taxes at all levels should be expected, as the federal government, states and municipalities continue to struggle to respond to the pandemic, she pointed out to ThinkAdvisor in a phone interview.

"Fear of the unknown" is the biggest issue for many investors now, she pointed out. After all, nobody knows when the pandemic will end and how it may impact those lucky enough to still have their jobs.
Jenifer Jurden Provides a Dose of COVID Sanity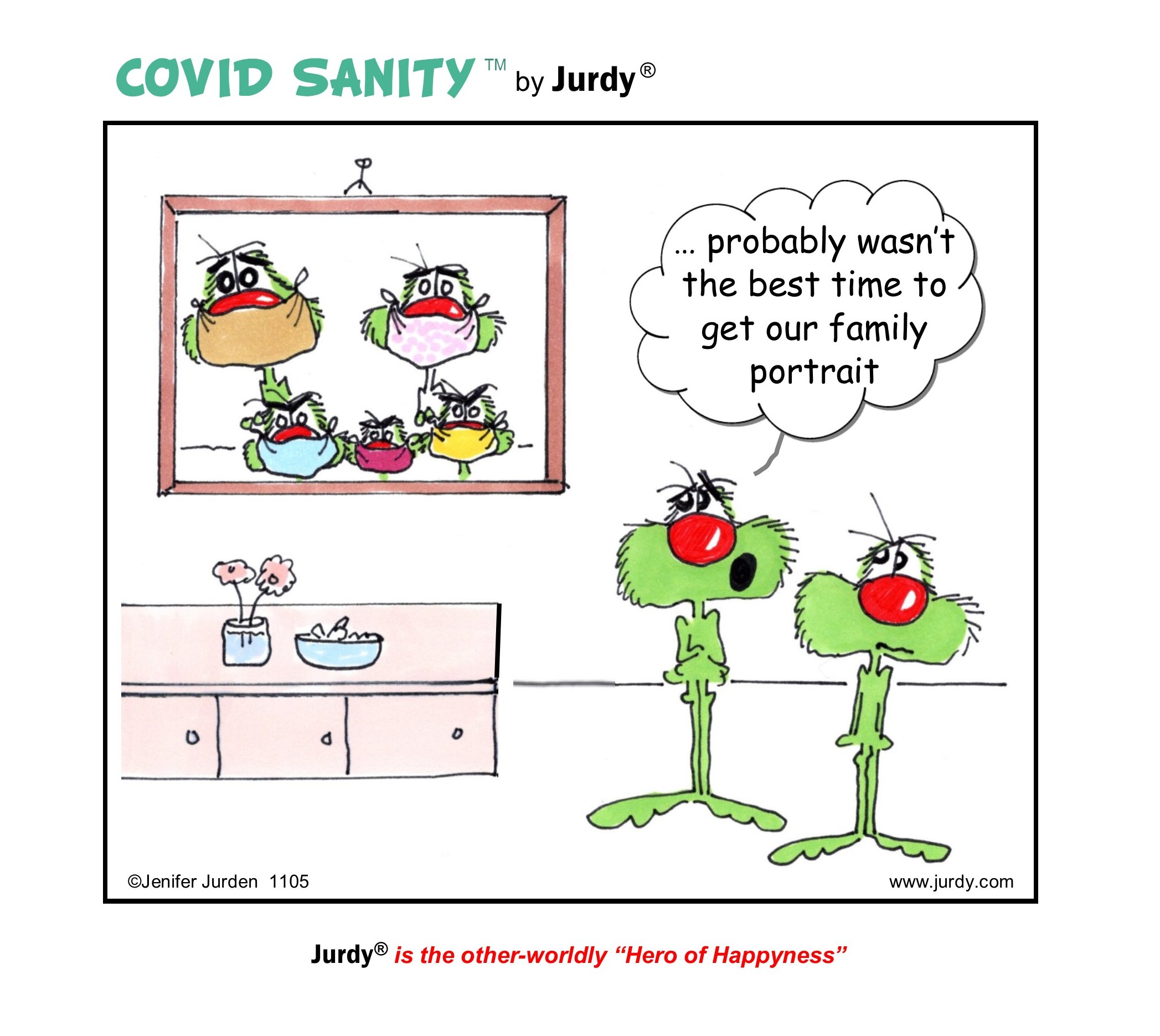 Jenifer Jurden is a Cartoonist from Wilmington who has graciously provided her COVID line of cartoons in the DBA Digest. Jurdy® is her other-worldly "Hero of Happyness" whose cartoons bring levity to humans worldwide.
COVID-19 Resources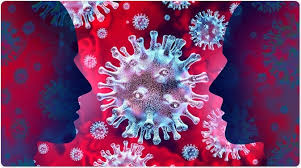 The FDIC, the OCC, the Federal Reserve, and other agencies have created webpages to provide banks and the public with updates on the COVID-19 situation.
Federal Reserve's COVID-19 Page
Treasury Department - Assistance for Small Businesses
ABA Pandemic Response and Business Continuity Resources
Troutman Pepper Officially Launches - Firm One of 50 Largest in U.S., Expanded Practices and Broader Reach to Benefit Clients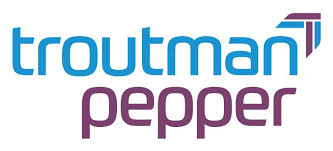 Troutman Sanders and Pepper Hamilton officially became Troutman Pepper (Troutman Pepper Hamilton Sanders LLP) July 1st, a national law firm of 1,100 attorneys in 23 U.S. cities. The new firm offers clients greater resources and bench strength, enhanced practices, and expanded geographic reach. Troutman Pepper is one of the 50 largest law firms in the country, with offices in eight of the 10 largest U.S. markets. The firm supports some of the country's biggest industry sectors, including health sciences, energy, real estate, insurance, finance, private equity, construction, and technology. The two firms were originally scheduled to merge on April 1 but postponed the combination until July 1 in light of the COVID-19 pandemic. While the merger was postponed, the firms partnered together to launch a COVID-19 Resource Center, with attorneys collaborating across firms to provide guidance to clients on legal and business issues related to COVID-19.


Cinnaire Announces Appointments to MidAtlantic Team: Weeks Named Development Manager; Hodges Named VP, Business Funding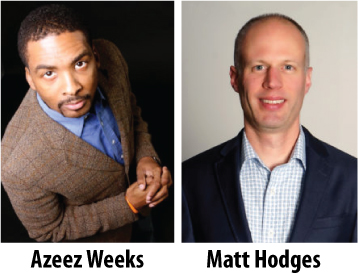 Cinnaire announced two key appointments in the organization's MidAtlantic office this week. Azeez Weeks has joined the organization as Development Manager for Cinnaire Solutions, a newly created position to advance Cinnaire's Wilmington Priority City initiatives. Matt Hodges has joined Cinnaire as Vice President, Business Funding, leading the development of equity funds in the MidAtlantic to support Cinnaire's affordable housing and community redevelopment efforts.


Wilmington University:
Registration for Summer Block II is still open!



Registration for Summer Block II is still open! Summer Block II begins on July 6th and runs through August 23rd. Fall registration is also open at this time. Classes begin August 31st for the Fall 2020 Semester. Students can register for classes using the link below. Have Questions? Let us help! Our Specialists can guide you through the application process, admission requirements, funding options and more, so you can build the WilmU education plan that works for you. Feel free to use our two way texting – 302-203-9516.

And remember, the application fee is waved for DBA members AND DBA Members receive a 10% discount on tuition!


| | |
| --- | --- |
| | For more information on DBA programs and events visit www.debankers.com or click on the logo at right to redirect to our website. |


Delaware Bankers Association
8 W. Loockerman Street
Dover, DE 19903