Save the Date for Two Great Events!
Women Connect - August 15th
FDIC Director's College - September 27th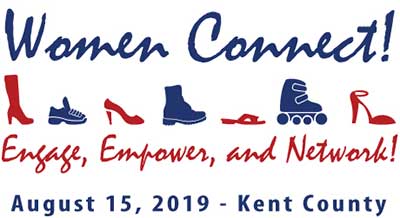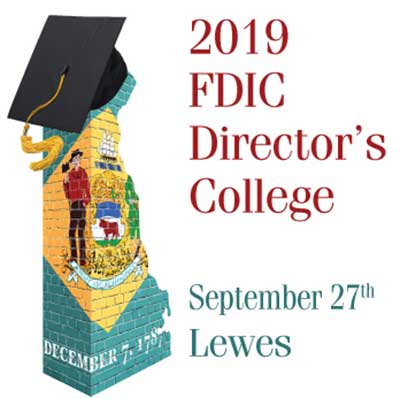 Mark your calendars now for two great events coming up. The first, our summer Women Connect event in Kent County. Details are still being confirmed, but as with all Women Connect events it will be a great time to "Engage, Empower, and Network." Location also being finalized, so stay tuned!

Then, on September 27th it's the return of the FDIC Director's College at the University of Delaware Virden Retreat Center in Lewes. The college is an interactive program that provides ongoing education on current topics on bank regulations. It's a perfect update for bank directors, senior officers, corporate secretaries, and board advisors.

The full agenda and registration for these great events is coming soon!



New Castle County Chamber of Commerce Presents:
Talent Summit - Driving Innovative Solutions for Tomorrow's Workforce



Today's employers not only need individuals with technical and academic knowledge, but a broader set of skills and abilities: problem solving, critical thinking, and communications skills. Whether it's chemistry, IT, software development, advanced manufacturing, financial services, construction, HVAC/plumbing, or electrical, talent and workforce needs are changing. Because of this, the New Castle County Chamber of Commerce is hosting the Talent Summit: Driving Innovative Solutions for Tomorrow's Workforce. This event will bring together industry, academia, and providers of workforce development programs and training to discuss short– and long-term needs and solutions. There will be 3 industry focuses: STEM/Science, Fintech/Financial Services, and Skilled Trades, Manufacturing & Logistics The event will be held on Tuesday, June 18th at the Chase Center on the Riverfront. Full event details and sponsorship information can be found at the link below.

DBA members may attend at the Chamber member rate, a $40 discount! Use the code: DBA2019.



2019 Delaware Trust Conference:
Early Bird Registration Coming Soon!



Trust and wealth management professionals, hope you've saved the date for the 2019 Delaware Trust Conference: October 22nd and 23rd, at the Chase Center on the Riverfront. As in previous years, there will be a discounted early-bird registration period in July.

And sponsors and exhibitors, join the growing lineup of prestigious firms at 2019 Delaware Trust Conference! Join Platinum Sponsor: Wilmington Trust - Gold Sponsors: Gordon, Fournaris & Mammarella, P.A.; McCollom D'Emilio Smith Uebler LLC; Morris, Nichols, Arsht & Tunnell LLP; and, Richards, Layton & Finger, P.A. - Bronze Sponsors: Belfint, Lyons & Shuman; Cover & Rossiter, P.A.; Duane Morris LLP; and, Santora CPA Group. And Exhibitors: Heritage Auctions; Reich & Tang; and, Santora CPA Group. Click on the link below to visit the conference webpage and follow the links for Sponsorship Information and the Exhibitor Book.



Taylor Bank Welcomes Eureka Herring
as Electronic Services Manager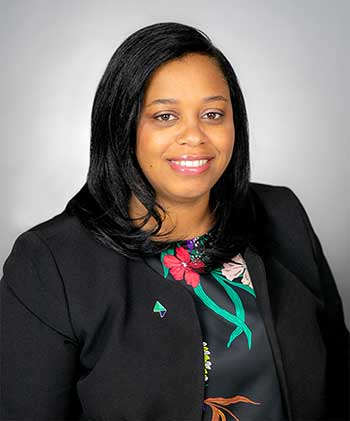 Raymond M. Thompson, President and Chief Executive Officer of Calvin B. Taylor Bank has announced that Eureka Herring has joined the bank as Electronic Services Manager. Ms. Herring will oversee the Bank's electronic banking functions, including the management of a talented team that focuses on customer relations and service delivery. Ms. Herring comes to Taylor Bank with over 16 years of banking experience, specializing in branch operations, leadership, and customer relationship management in the Sussex County, Delaware market. During her banking career, she has served as a Teller at County Bank, Assistant Branch Manager of Delaware Federal Credit Union, Sr. Relationship Banker of Citizens Bank and Branch Manager of Artisans Bank. She is working towards her degree in business management from Wilmington University. President Thompson stated, "We are delighted that Eureka Herring has joined our team of outstanding banking professionals. She is an experienced banker, and a local from the Delaware market in which we serve. We look forward to the contributions that her skills will provide to our team, customers, and our stockholders".



IAM Patent 1000 2019 Recognizes Connolly and Newell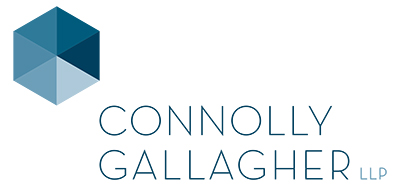 Connolly Gallagher partners Arthur G. ("Chip") Connolly III and Ryan P. Newell have been named among Delaware's top patent attorneys in IAM Patent 1000 – The World's Leading Patent Practitioners 2019. IAM Patent 1000 reports that "prestigious law firms and leading innovators trust Connolly Gallagher's exceptionally efficient, helpful and smart litigators." Chip "stands out for the depth of his knowledge regarding Delaware practice." Both Chip and Ryan work on high-stakes pharmaceutical cases, including defending Merck Sharp & Dohme in an infringement action brought by Sanofi; representing Pfizer and Hospira in an abbreviated new drug application (ANDA) filed by Amgen; and acting for Torrent Pharmaceuticals in an ANDA case against H Lundbeck. On the high-tech side, they represent HTC and many others. Described by sources, Connolly Gallagher "do(es) not over-staff or over-litigate cases – they like to be hands on and run things leanly."
FTC Investigates Small Business Financing Based on Expansive View of UDAP Authority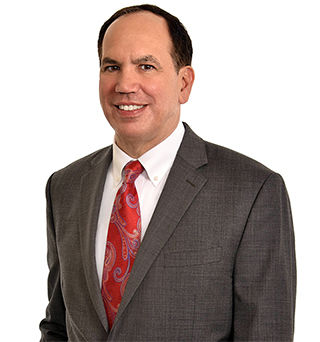 On May 23, the FTC launched an investigation into potentially unfair or deceptive practices in the small business financing industry, including by merchant cash advance providers. Although the launch of the investigation was widely reported by the financial services press, the reports failed to mention that the FTC's plans rely on its authority under section 5 of the FTC Act to prosecute unfair and deceptive acts or practices (UDAP) in policing business-to-business activities. Consistent with the ordinary understanding of the word "consumer," the FTC's exercise of its UDAP authority historically has largely been reserved for addressing conduct directly affecting natural persons who engaged in transactions for personal or household purposes. Read the full article by Pepper Hamilton's Mark T. Dabertin at the link below.
Ballard Spahr Alert: Fourth Circuit Upholds $61 Million Judgment Against Dish Network for Third-Party TCPA Violations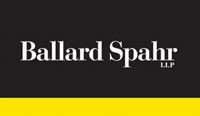 The recent decision of the U.S. Court of Appeals for the Fourth Circuit affirming the district court's judgment imposing more than $61 million in damages against Dish Network for its vendor's violations of the Telephone Consumer Protection Act (TCPA) serves as a reminder that companies can be held liable for consumer protection law violations committed by third-party vendors—and underscores the importance of maintaining strong vendor oversight. In 2017, a North Carolina federal district court jury found Dish liable for violations of the TCPA because its vendor initiated more than 50,000 calls to about 18,000 consumers whose telephone numbers appeared on the National Do-Not-Call Registry. The jury awarded damages of $400 per call, totaling nearly $20.5 million. After the trial, the judge trebled the damages to $1,200 per call—more than $61 million total—because she found the violations to be willful and knowing. Prior to the trial, the district court had certified a class that included all persons whose numbers were on the Registry for at least 30 days and had received two calls in a single year. (See our prior alert for a discussion of the district court proceedings.)
| | |
| --- | --- |
| | For more information on DBA programs and events visit www.debankers.com or click on the logo at right to redirect to our website. |


Delaware Bankers Association
8 W. Loockerman Street
Dover, DE 19903