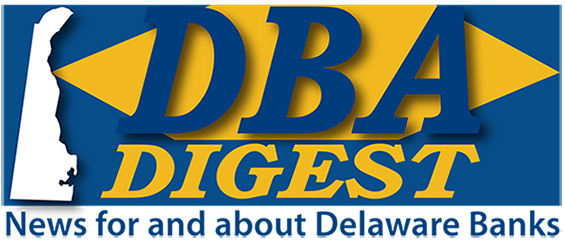 March 2, 2018

Foundations of Delaware Trusts 2018
Four All New Sessions!
March 28, April 4, April 11, April 25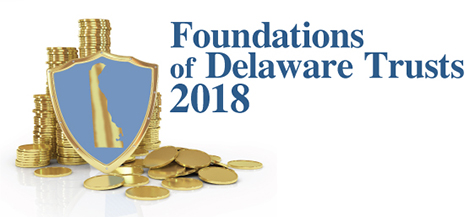 We proudly present four all new sessions of Foundations of Delaware Trust. The sessions include: Recognizing Grantor Trust Issues (March 28); Foundations in International Trusts (April 4); Quarterbacking the Trust Relationship (April 11); and, Investment Basics (April 25). Each session will be 9 a.m. to 11 a.m. at the University & Whist Club, 805 N. Broom Street in Wilmington. Attend all four sessions and save, or pick the topics to suit your staff training needs. Each session will also be available as an audio/slide flashdrive for in-house training. Click on the link below for full course description, instructors, and registration information. Space is limitied! Sign up today!


2018 Teach Children to Save Day
Registration Now Open! Volunteer TODAY!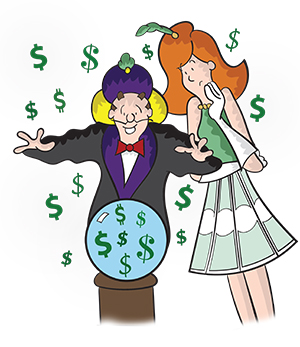 Attention Banker Volunteers! Registration for 2018 Teach Children to Save Day is now open! Teaching is fun and easy. All materials - book, lesson, instruction video - are provided. 4th and 5th grade classrooms are available statewide for April 23rd through April 27th. This year's lesson is from the new book "The Great Investo and the Winning Ticket," and teaches the importance of saving to reach goals.
The book was written and illustrated by Greg Koseluk and was made possible by a grant from Capital One.
So sign up today!


Women Connect! Engage, Empower and Network!
April 19th, 8:00 a.m. - Noon
White Clay Creek Country Club





The Delaware Bankers Association and the Delaware Financial Education Alliance present Women Connect, a morning to Engage, Empower, and Network with your colleagues in the financial services industry. Join us for exciting and inspirational speakers and panels including keynote speaker Avery Blank, and documentary film maker Melissa Davey. The event is from 8 a.m. to noon, April 19th at the beautiful White Clay Creek Country Club, 777 Delaware Park Blvd., Wilmington. Registration is $129 per person, breakfast included. Sponsorships are also available. Join Platinum Sponsor Brown Brothers Harriman, and Bronze Sponsor Fulton Bank! Click on the link below for more information.


Chase Commercial Banking Announces Promotion of Keith Kepplinger, Executive Director, Middle Market Banking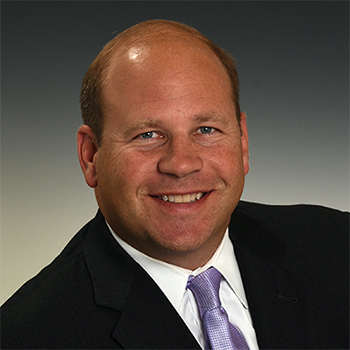 Chase Commercial Banking is pleased to announce Keith Kepplinger's promotion to Executive Director of Delaware Middle Market Banking. As a relationship manager, Keith is responsible for providing financial solutions to midsized companies based in Delaware. Keith has been an integral member of the Commercial Banking team since May 2015, managing the local office and helping to grow the firm's presence across the state. In the coming year, the Delaware Middle Market Banking group will grow even more with the addition of several new Delaware-focused Associate Bankers. Keith serves as a Board Member for the Easterseals Delaware & Maryland's Eastern Shore and the Wilmington Rotary Club. He resides in Middletown with his wife and three children, and enjoys coaching youth soccer for the Delaware Union Soccer Club.


Wells Fargo gives Boys and Girls Club of Delaware a boost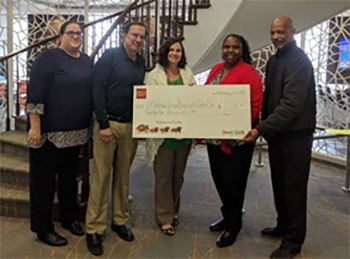 The Boys and Girls Club of Delaware's Wilmington location will be getting a facelift with the support of Wells Fargo. The Diversity and Inclusion Council of the credit card and retail services group has awarded the organization a $25,000 grant. The Council was established to help encourage engagement of team members of all backgrounds. They were made aware of the needs of the Boys and Girls Club by a team member whose son is a member. Since meeting the leaders of the organization, the Council has sponsored volunteer events that allow team members to engage with youth of the local community. The grant will help to further that partnership. "It's exciting to have the opportunity to partner with the Boys and Girls Club of Delaware, an organization that is near and dear to the hearts of our team members," said diversity and inclusion council member, Dawn Parsons. "They are providing critical services to the youth of our community and helping to develop the future leaders of Wilmington." The grant will be used to transform an unused gym area into a music recording studio. Club members will not only have the opportunity to express their artistry, they will also learn the technical aspects of music production and prepare for jobs within the entertainment industry.


Businesses Raring to Grow, If They Can Find Skilled Workers, JPMorgan Chase Survey Finds





American business owners are feeling better than they have in years, thanks in part to recent regulatory reform, corporate tax cuts and a steadily improving economy. But they're getting nervous about finding the skilled workers they need to grow as their older workers retire, according to the annual JPMorgan Chase Business Leaders Outlook report released today. "This trending positivity is confirmation that something real is happening in the economy," said Jim Glassman, senior economist at JPMorgan Chase. "Business optimism translates to business activity, which is why we're seeing increased expectations across the board. For businesses that can hire and retain talent in today's tight labor market, there are growth opportunities to capitalize on." Businesses of all sizes are concerned about the supply of qualified candidates: 45% of midsize business executives are extremely or very concerned about it, as are 31% of small business executives.


American Bankers Mutual Insurance Ltd. Declares $1.6 Million Distribution to Banks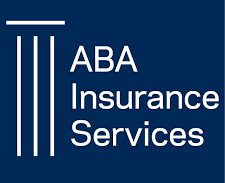 American Bankers Mutual Insurance Ltd., the reinsurer for the D&O, Bond and Cyber insurance program endorsed by the American Bankers Association (ABA) and the Delaware Bankers Association, has declared $1.6 million in distributions to be shared by qualified ABA member banks insured through ABA Insurance Services Inc. Delaware banks will share over $28,500 this year. This is the 28th consecutive year that the industry's leading professional liability and bond insurance provider has declared distributions to eligible ABA member banks, bringing the total to $84.3 million in distributions since the program's inception. Over $758,000 of that has been shared with Delaware banks. Banks that purchase their D&O, bond, cyber and related insurance from this program and are current ABA members are eligible to receive a distribution.


DBA Strengthening Communities Meeting - March 13th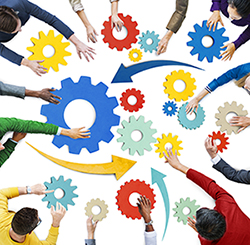 CRA Professionals, please join us for the next meeting of the DBA Strengthening Communities meeting, March 13th, at the offices of WSFS, 500 Delaware Avenue in Wilmington. Topics to be discussed include: LISC - Local Initiatives Support Corporation; CRA Modernization Update; Community Development Loans and Investment for Infrastructure; Information Sharing; and a Roundtable Discussion. Join us at 9:00 for a light breakfast and networking before the 9:30 to 11:00 a.m. meeting.
Reserve your space today by emailing Greg Koseluk: greg.koseluk@debankers.com.

How To Redo Estate Plans Under New Tax Reforms -
by Gawthrop Greenwood's Kristen Bennett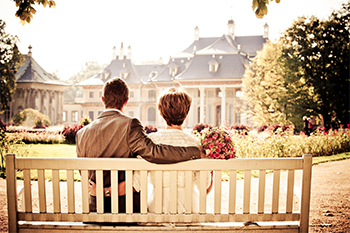 Recent changes to the federal estate tax system have turned traditional estate planning on its head. Now under the new Tax Cuts and Jobs Act, most traditional estate plans for a married couple are likely to increase taxes at death, instead of saving taxes. This means attorneys who want to keep their clients happy had better redo existing estate plans and shift the focus of estate planning services moving forward. Here's the reason for such dramatic change: For years, the traditional estate plan has directed that two trusts be established at the death of the first spouse: a marital trust and a credit shelter or residuary trust, also called A/B trusts. These trusts are designed to reduce estate tax, but there are additional income tax costs associated with them. Now with the new $11,200,000 federal estate tax exemption, and the ability of a married couple to use both spouses' exemptions at the death of the surviving spouse, most married couples do not have taxable estates and will not owe federal estate tax at death. As a result, the major benefits of a traditional estate plan are now non-existent, and the following major drawbacks remain.


Ballard Spahr Alert: Attorneys General Seek to Ban Mandatory Arbitration for Workplace Sexual Harassment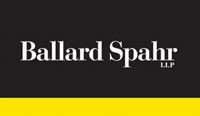 Each state's attorney general has signed a letter demanding that Congress amend the Federal Arbitration Act (FAA) to prohibit mandatory arbitration provisions in claims involving workplace sexual harassment. Spurred by the #MeToo movement—a hashtag that went viral on social media last year to spotlight the prevalence of sexual assault and harassment, particularly in the workplace—the letter states that "[a]ccess to the judicial system, whether federal or state, is a fundamental right of all Americans." It goes on to assert that forcing employees to arbitrate claims involving workplace harassment "disserve[s] the public interest by keeping both the harassment complaints and any settlements confidential."
| | |
| --- | --- |
| | For more information on DBA programs and events visit www.debankers.com or click on the logo at right to redirect to our website. |


Delaware Bankers Association
8 W. Loockerman Street
Dover, DE 19903