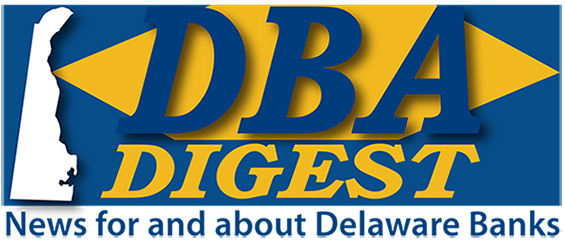 May 4, 2018
LAST CALL - REGISTER TODAY!
DBA Annual Dinner May 17th, Hotel du Pont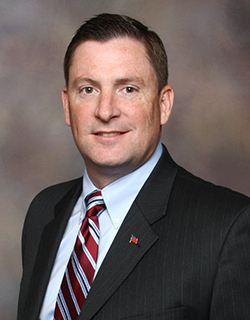 Today is the final day to register for the 123rd Annual DBA Meeting and Dinner, May 17th at the Hotel du Pont, Wilmington. Don't miss keynote speaker Lt. Col. Robert J. Darling USMC (Ret.), author of 24 Hours Inside the President's Bunker, 9/11/01. As a public speaker on crisis leadership and decision making, Bob has addressed numerous academic, government, and military organizations to include Harvard University's John F. Kennedy School of Government and as a guest lecturer on the subject of Crisis Leadership and Counterterrorism at the FBI National Academy in Quantico, Virginia. Click on the link below for registration information!


WSFS Names Arthur J. Bacci
Executive Vice President and Chief Wealth Officer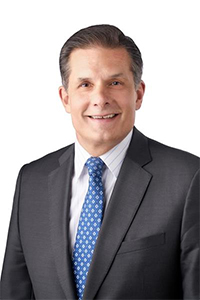 Art Bacci will lead the wealth business as the new Chief Wealth Officer of WSFS Financial Corporation and its primary subsidiary, WSFS Bank. WSFS Wealth Management provides a broad array of fiduciary, investment management, and credit and deposit products to clients through six business units. Mr. Bacci will also serve as an Executive Vice President and will join WSFS' executive leadership team. He succeeds Paul Geraghty who retired earlier this month after seven years with the Company.


Luke Tilley Promoted to
Group Vice President at Wilmington Trust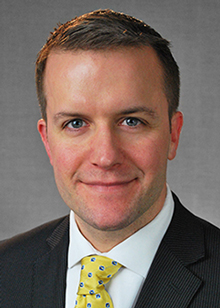 Wilmington Trust Investment Advisors' Chief Economist Luke Tilley was promoted to group vice president. Based in the company's headquarters in Wilmington, Del., Tilley develops forecasts for the U.S. and international economies, as well as researches emerging issues to support and enhance the firm's investment strategy. Prior to joining Wilmington Trust in 2015, Tilley was an economic advisor with the Federal Reserve Bank of Philadelphia. Earlier in his career, he worked as a senior economist at IHS Global Insight, and as an economist for the U.S. Department of Housing and Urban Development. Tilley holds a master's degree and Ph.D. in Economics from Temple University, and a bachelor's degree in Economics and History from James Madison University. He is president of the Philadelphia Council for Business Economics, a chapter of the National Association for Business Economics.


William LaFond Promoted to
Senior Vice President at Wilmington Trust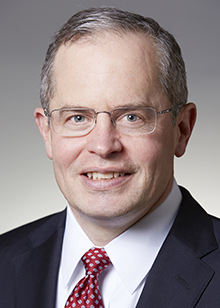 William LaFond, head of Family Wealth at Wilmington Trust, was promoted to senior vice president. Based in Wilmington, Del., LaFond oversees the development and delivery of advice and services for many of Wilmington Trust's largest and most prominent client families. LaFond joined Wilmington Trust 13 years ago and has more than two decades of wealth management experience helping clients with investment management, trust planning, risk management, business succession planning, and retirement planning. Prior to his role as head of the Family Wealth division, LaFond led Wilmington Trust's Greater Washington D.C. and Central Virginia markets. LaFond holds a J.D. from Seton Hall University School of Law, and a bachelor's degree in Accounting from the University of Scranton.


Barclays salutes small business during National Small Business Week, offers special incentives to business customers



Since its founding in 1736, Barclays has provided financial support to entrepreneurs and small businesses around the world to help companies everywhere thrive. To commemorate National Small Business Week at the Delaware headquarters for its US business, Barclays is partnering with West End Neighborhood House, a Wilmington-based organization that has received a grant for $300,000 a year for three years from Barclays to provide budding entrepreneurs with training and financial support to help launch new businesses. "Our relationship with West End Neighborhood House embodies everything that Barclays stands for as a business," said Nancy Parnella, who oversees Barclays business card program. "From our co-branded business cards, to the support we provide to business-oriented organizations across the United States, Barclays is committed to providing businesses of all sizes the tools they need to thrive and grow."




BMT Market Summary: 10-Year Yields Hit Four-Year High



With the Federal Reserve in tightening mode and inflationary forces looking to be on the rise, albeit from low levels, investors have been focused on longer-term interest rates. The 10-year U.S. Treasury started the year yielding 2.40%, and after approaching 3.0% back in February, was finally able to attain that level last Tuesday (Apr. 24). It then fell back a bit late in the week, to finish out trading on Friday (Apr. 27) at 2.96% – exactly where it had started the week. Still, breaching the 3.0% level is clearly something of a psychological hurdle for the market, particularly since, as the graph below illustrates, this is the first time that 10-year Treasury yields have been above 3.0% in more than four years.


Don't Forget to Support Financial Literacy in Delaware When You Shop for Mother's Day and Whenever You Use Amazon



Now you can support finanical literacy in Delaware every time you shop at Amazon. AmazonSmile is a simple and automatic way for you to support the DFEAevery time you shop, at no cost to you. When you shop at smile.amazon.com, you'll find the exact same low prices, vast selection and convenient shopping experience as Amazon.com, with the added bonus that Amazon will donate a portion of the purchase price to the DFEA and their efforts in financial literacy in the First State! On your first visit to AmazonSmile (smile.amazon.com), you need to select Delaware Financial Education Alliance (because of character limits we're actually listed as "Delaware Financial Education Allian") before you begin shopping. AmazonSmile will remember your selection, and then every eligible purchase you make at smile.amazon.com will result in a donation. Click on the banner above or the link below to our Community page and see our details on Amazon Smile. Thank you for supporting the DFEA!



Connolly Gallagher Welcomes Shaun Michael Kelly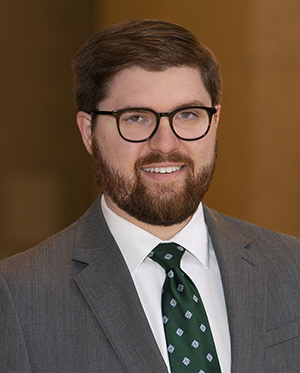 Connolly Gallagher is pleased to announce that Shaun Michael Kelly has joined the firm as an associate in the Corporate Litigation group. He joins us from the Delaware Department of Justice where he served as a Deputy Attorney General in the Fraud and Consumer Protection Division. "Shaun's experience will further enhance our litigation practice," said Connolly Gallagher's Managing Partner Arthur G. ("Chip") Connolly, III. "We welcome Shaun aboard." Shaun started his career as an associate at Morris Nichols Arsht & Tunnell LLP. After law school, he served a judicial clerkship with Justice Randy J. Holland of the Delaware Supreme Court. During law school, he served as a summer intern to Justice Holland and to Vice Chancellor Joseph R. Slights III, then a Superior Court judge. Shaun earned his J.D. (2013) cum laude from University of Notre Dame Law School, where he served as an Assistant Articles Editor and the International Liaison for the Notre Dame Journal of International and Comparative Law and B.A. (2010) in Political Science from Swarthmore College. He is a member of the Richard S. Rodney American Inn of Court and the American Bar Association.
Pepper Hamilton Client Alert:
New FTC Lawsuit Against Lending Club Provides Helpful Insights


On April 25, the FTC filed a complaint against Lending Club in the district court for the Northern District of California. The complaint alleges that Lending Club's online advertising "lures prospective borrowers by promising 'no hidden fees,' but when the loan funds arrive in consumers' bank accounts, they are hundreds or even thousands of dollars short of expectations due to a hidden up-front fee that [Lending Club] deducts from consumers' loan proceeds." Related advertising highlighted in the complaint includes paid blog posts, such as one stating "once you're approved, your money goes straight into your account, with no hidden fees," along with online, mail and television advertising that directed consumers to Lending Club's website. In addition to targeting hidden fees, the complaint asserts that Lending Club: (i) misled consumers into believing they were approved for a loan, which discouraged them from seeking credit elsewhere; (ii) withdrew double payments from consumers' accounts; and (iii) continued to collect electronic payments from consumers after they had canceled their automatic payments or completely paid off their loans. Read the full alert by Pepper Hamilton's Mark T. Dabertin, Richard P. Eckman, Scott D. Samlin, and Avinoam D. Erdfarb via the link below.
Ballard Spahr Mortgage Banking Update: CFPB Finalizes Black Hole Fix Under TRID Rule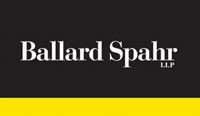 The Consumer Financial Protection Bureau (CFPB) published the long-awaited final rule to address the so-called "black hole" issue under the TILA/RESPA Integrated Disclosure (TRID) rule. The CFPB also issued an Executive Summary of the final rule. The final rule will become effective 30 days after publication in the Federal Register.
| | |
| --- | --- |
| | For more information on DBA programs and events visit www.debankers.com or click on the logo at right to redirect to our website. |


Delaware Bankers Association
8 W. Loockerman Street
Dover, DE 19903