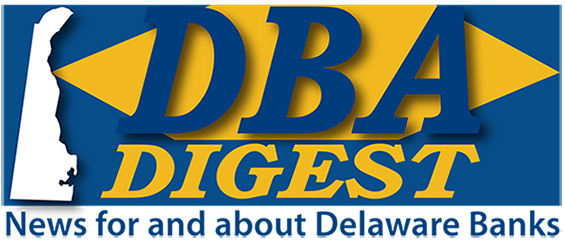 October 12, 2018
In Memory: David G. Bakerian, Former DBA President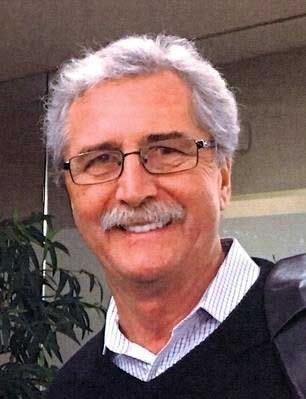 David G. Bakerian, former President and CEO of the Delaware Bankers Association passed away on Friday, October 5. 2018. For more than 22 years, David dedicated his career to leading and growing the banking industry in Delaware. He worked to ensure a significant part of the American banking industry maintained its home in the First State and continued to thrive as one of Delaware's largest employers. David worked with three Governors and testified before and advised 11 separate Delaware General Assemblies. David was a devoted husband, father and grandfather who loved to garden, travel and cook for his family and friends. David will be missed and remembered by each of us, not just for the impact he made to our industry, but for his incredible sense of humor, his big heart and his warm friendship.

A visitation will be held on Friday, October 12 from 3-7 p.m. at the Doherty Funeral Home, 3200 Limestone Rd., Pike Creek. A Mass of Christian Burial will be held on Saturday, October 13 at 10 a.m. at St. Mary of the Assumption Church, 7200 Lancaster Pike, Hockessin.





Wealth Management Pros - It's Almost Time for the
Tricks and Treats of Delaware Trusts!
Limited Registrations Stills Available! Register Today!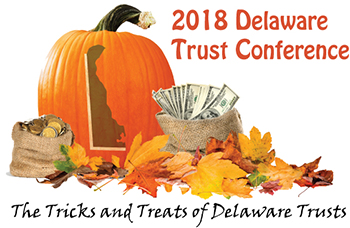 Time and space to register for the 2018 Delaware Trust Conference is running out! Wealth management professionals learn the wealth management tricks to treat your clients to all the benefits of Delaware Trusts! The thirteenth annual Delaware Trust Conference will highlight the unique advantages of the First State's trust environment. Over fifty of the nation's top trust, legal and wealth management experts will provide the latest information on using Delaware trusts to the maximum benefits for you and your clients. The Delaware Trust Conference is an ideal opportunity tailored to the needs of: Trust Professionals, Portfolio Managers, Financial Advisors, Attorneys, CPAs, CTFAs, Wealth & Asset Management Services Executives, Executive Trust Officers, Investment Officers, Investment Managers, and Trust Department Managers. Follow the link below to find the full conference agenda and registration information.


Registration Now Open for Women Connect!
November 8th & 9th - Lewes, DE
Sponsorships Also Available!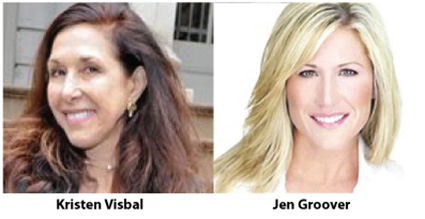 Registration is now open for the next Women Connect event, the evening of November 8th with a reception at Agave followed by an engaging seminar on November 9th at Fish On! The seminar will feature Jen Groover, tagged by Success Magazine and Entrepreneur Magazine as a "One-Women Brand" and leading "Serial Entrepreneur". Jen is the creator of the Butler Bag, the world's first compartmentalized handbag! Jen ranked #8 in the Top 51 Influencers of Human Potential by SAP and brings high energy and multi-faceted wisdom to her presentations. You'll also hear Kristen Visbal's inspiring story. Kristen, a resident of Lewes, is an American sculptor who specializes in lost-wax casting in bronze. Her most well-known work of public art is Fearless Girl, a 50" bronze figure installed in Manhattan's Financial District. There will also be ample opportunity to network. The reception will be held at Agave in Lewes from 6:30 PM – 9:00 PM on November 8th. The seminar will be held on November 9th at Fish On! from 8:30 AM – 1:30 PM. Follow the link below for the agenda, registration, and sponsorship information.



Compliance Professionals Don't Miss
Compliance '18! Nov. 13th, 14th, & 15th!




Compliance professionals, you have less than one week left to take advantage of discounted early-bird registration for Compliance '18,
to be held November 13th, 14th & 15th at Wilmington University, New Castle. Sessions and topics include: Fair lending, Deposit Compliance, UDAAP, BSA/AML, Financial Elder Abuse, and more! Convenient full day and half-day sessions available! 18 DE & PA CLE Credits, CPE and CRCM Credits applied for. Register today! Early-bird registration ends October 10th! Click on the link below for the full agenda and registration information. Presenting sponsor: Pepper Hamilton, LLP




Delaware Society of CPAs Host Professional Networking Reception - November1st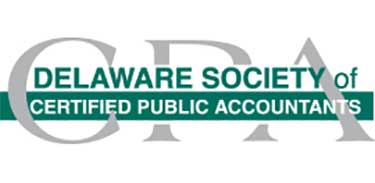 Network with CPAs, Bankers, Attorneys & other Finance Professionals. Hors D'oeuvres Unlimited Beer, Wine and Soda, Thursday, November 1, 2018, 5:00 p.m. to 7:00 p.m. at The Archer Group, 600 North King Street, Suite 200, Wilmington, DE. DBA members may attend at the member rate of $40.00 ($30.00 when registering before October 26th. To register please follow the link below.


DE Turf Hosts Local Special Olympics Athletes At M&T Bank Field For Sports Training Clinic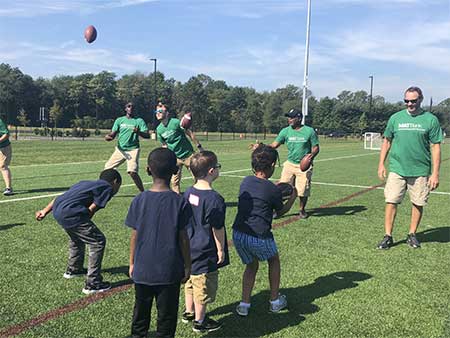 On October 4, Special Olympics Delaware athletes took place in a sports training clinic hosted at the DE Turf Sports Complex in Frederica with M&T Bank. Athletes from local schools participated in technical and skills drills with Special Olympics coaches and M&T Bank volunteers. The event commemorated the opening of DE Turf and the positive impact it has had on Delaware's communities and economy. Almost 90,000 out-of-state visitors have attended tournaments and booked approximately 16,000 hotel rooms. Last year, M&T Bank announced it issued bonds in the sum of $20.7 million for the construction and development of DE Turf, which allowed the sports complex to take advantage of historically low interest rates by locking in long-term, fixed-rate financing over a 30-year term.


Clark Collins Admitted to American College of Trial Lawyers



Morris James LLP is pleased to announce that partner P. Clarkson Collins, Jr, has become a Fellow of the American College of Trial Lawyers, one of the premier legal associations in North America. The induction ceremony at which Mr. Collins became a Fellow took place recently before an audience of 850 persons during the Induction Ceremony at the 2018 Annual Meeting of the College in New Orleans, Louisiana. Mr. Collins chairs the Morris James Litigation Practice Group and has more than 38 years of litigation experience in complex corporate, commercial, and fiduciary matters in both jury and non-jury trials. He represents corporations, directors and officers, and alternative entities and their managers and members in class, derivative, and individual actions involving governance, breach of fiduciary duty, appraisal, dissolution, summary proceedings, and claims for indemnification and advancement. He also represents clients in a wide variety of business tort, trust, fiduciary, and contract actions, including trade secret, unfair competition, lender liability, joint venture disputes, and professional liability claims.


Cover & Rossiter Wins Coveted
Marvin S. Gilman Superstars in Business Award




Cover & Rossiter is excited to announce they have won The Marvin S. Gilman Superstars in Business Award presented by the Delaware State Chamber of Commerce. The award honors businesses and nonprofit organizations for their achievements and model approaches to business and management. Cover & Rossiter was recognized in the 25-59 employee category. The firm has a strong history with this prestigious award, having been honored with the Superstars in Business Award in 2012 and the Award of Excellence in 2011 and 2017. They and the other Award winners will be recognized at the Superstars in Business Awards Luncheon on November 7th at the Hotel du Pont. Marie Holliday, Managing Director, said "It is humbling to win and yet, I know our team is very deserving. This past year has been one of transition and transformation for us. We made significant investments in technology and professional development. The transformation culminated in July when we moved to a brand new state-of-the-art facility at Little Falls Centre One. Being honored with this award is validation that we are doing the right things to ensure that we are positioned to serve our clients well into the future. I can't think of any better motivation as we enter into our 80th year in business!"


Gordon, Fournaris & Mammarella Welcome New Associates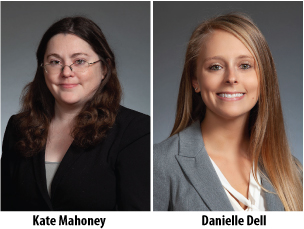 Gordon, Fournaris & Mammarella is pleased to announce the addition of two new associates. Kate A. Mahoney joins the firm as an associate in the Litigation Department and Danielle R. Dell joins the firm as an associate in the Trusts and Estates Department


| | |
| --- | --- |
| | For more information on DBA programs and events visit www.debankers.com or click on the logo at right to redirect to our website. |


Delaware Bankers Association
8 W. Loockerman Street
Dover, DE 19903