TODAY! Friday, October 9th - Mid-Atlantic Speakers Series -
David Motley speaks on Diversity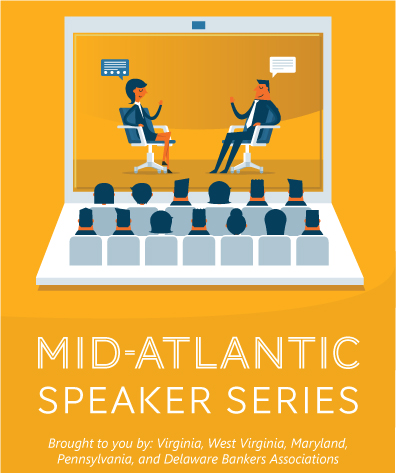 Join us, Today, October 9th, for the latest session in the Mid-Atlantic Speakers Series. David Motley, African American Directors Forum, presents "How Have the Events of 2020 Affected Conversations in the Boardroom?" - sponsored by FHLBank Atlanta & FHLBank Pittsburgh


The DBA has partnered with the bankers associations in Maryland, Pennsylvania, Virginia and West Virginia to bring nationally recognized speakers to you each month. The series will take place once a month through December. One registration includes all six sessions!

Each event will be at 9:00 a.m. See the link below for more information on other sessions and registration!


2020 Delaware Trust Conference! Registration Still Open! Wealth Management Professionals Get the Continuing Education Credits You Need Virtually!


Wealth Management Professionals, get the continuing education credits you need from the convenience of you computer or smart device. The 2020 Delaware Trust Conference features more sessions, more interaction, and greater flexibility for attendees, speakers, sponsors and exhibitors. The conference will be live October 19th and 20th, and sessions will also be accessible on-demand through November 30th!
Sponsors and Exhibitors - you can reserve your space at the conference. All sponsors Gold level and above receive free booth space in the virtual exhibition hall!

Follow the link below to access on-line registration, sponsorship, and exhibitor information, and to see the conference agenda!
Virtual CFO & Lending/Credit Conference:
OCTOBER 26, 2020 - OCTOBER 28, 2020
DBA Members Attend at Lower Member Rate!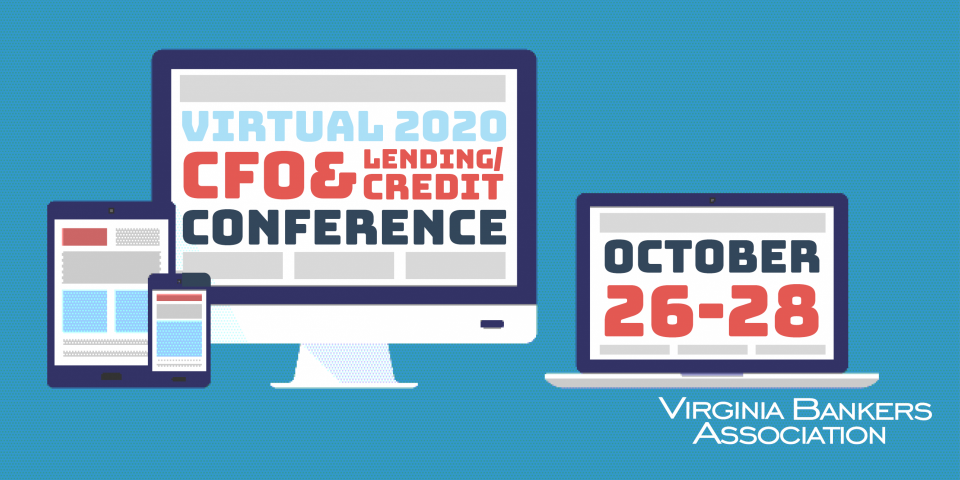 The Virginia Bankers Association presents the 2020 CFO & Lending Credit Conference. This newly combined virtual conference is designed for CFOs and those involved in financial management along with Lending and Credit professionals. DBA members attend at the lower member rate!

The conference features engaging sessions on topics impacting your and your bank. Earn up to 16 CPEs. Sessions are available on-demand through December 31st. Don't miss this opportunity to connect and collaborate with attendees in the networking lounge!

Read the Full Agenda and Register via the Link Below!
Now Available: New Online Courses!
Fundamentals of Commercial Banking; and, Analyzing Repayment Sources!

Andy Keusal, Founder and President, Keusal Learning
The DBA is pleased to offer two new online videos in Keusal Learning's "Breaking into Banking" series. Breaking into Banking 101: Fundamentals of Commercial Banking; and, Breaking into Banking 201: Analyzing Repayment Sources. Breaking into Banking 101 contains 10 learning modules, over 5 hours in total content. Breaking into Banking 201's nine modules covers topics including how to analyze income statements, balance sheets, collateral, and risk rating.

Each module includes a video lesson and a multiple-choice self-check. Many of the lessons include exercises for learners to work through that are related to a sample company outlined in the course's Reference Guide (pdf). This course is appropriate for credit analysts, lenders, portfolio managers, and others who need skills in financial statement analysis and writing credit documents. Registration is now open. Webinars launch November 5th! See details via the link below !


JPMorgan Chase Commits $30 Billion
to Advance Racial Equity


JPMorgan Chase announced new long-term commitments to advance racial equity. The firm will harness its expertise in business, policy and philanthropy and commit an additional $30 billion over the next five years to provide economic opportunity to underserved communities, especially the Black and Latinx communities. Structural barriers in the U.S. have created profound racial inequalities that have been exacerbated by the COVID-19 pandemic. The existing racial wealth gap puts a strain on families' economic mobility and restricts the U.S. economy. Building on the firm's existing investments, this new commitment will drive an inclusive economic recovery, support employees and break down barriers of systemic racism.

Artisans' Bank Joins ABA and Banks Across U.S. to Launch #BanksNeverAskThat Anti-Phishing Campaign


For the month of October, Artisans' Bank joined the American Bankers Association and other banks across the nation in launching a first-of-its-kind, industry-wide campaign to educate consumers about the persistent threat of phishing scams. The FTC estimates that consumers lost $1.48 billion to phishing schemes in 2018 and the ongoing pandemic has only increased the threat. To combat phishing, the #BanksNeverAskThat campaign uses attention-grabbing humor and other engaging content to empower consumers to identify bogus bank communications asking for sensitive information like their passwords and social security numbers.

Northern Trust Virtual Event - October 14th - 11 a.m. ET - Election 2020 Analysis


With the U.S. election weeks away, investors are navigating a highly uncertain market and economic landscape. While we cannot predict election results, we can evaluate possible outcomes and the resulting impact on your portfolio and wealth plan. Please join Northern Trust experts for a discussion on the economic, investing and planning implications of the potential outcomes.

Use the Delaware Bankers Association Member Portal for
Online Registrations and More!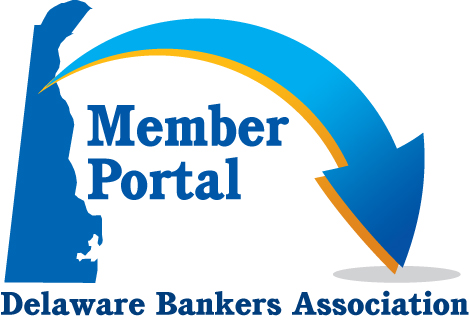 Have you checked out the Delaware Bankers Association's online members portal? The portal will provide members easy access to update their personal information and to register and pay online for upcoming DBA events! Log into the portal via the link below, and use the Personal Profile link (on the left hand sidebar) to create your log in.

Questions, suggestions, or comments? Please email Corinne Stayton: corinne.stayton@debankers.com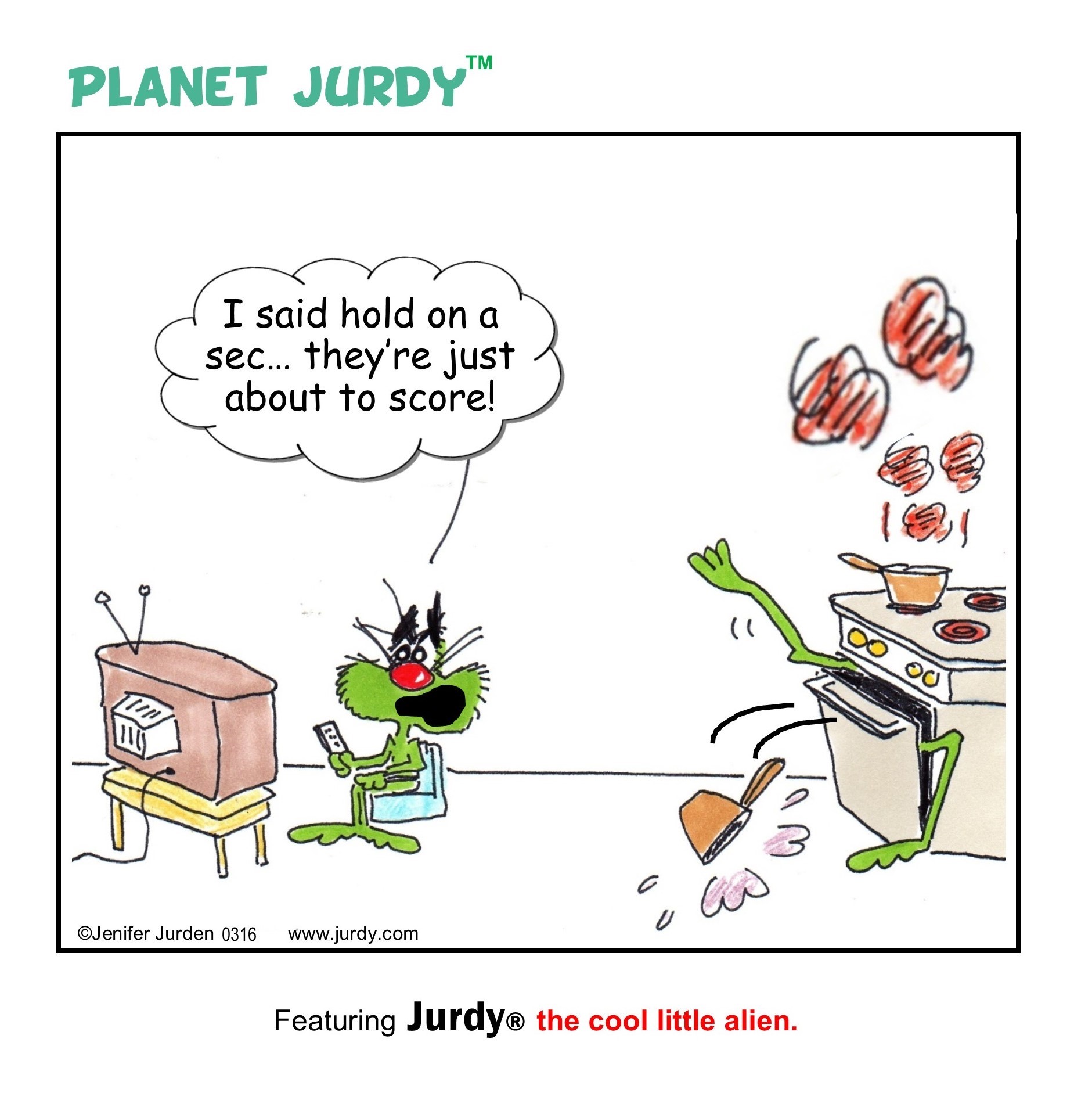 Jenifer Jurden is a Cartoonist from Wilmington who has graciously provided her Planet Jurdy cartoons for the DBA Digest. Jurdy® is her other-worldly "Hero of Happyness" whose cartoons bring levity to humans worldwide.
Morris James Donates $10,000 to Culture Restoration Project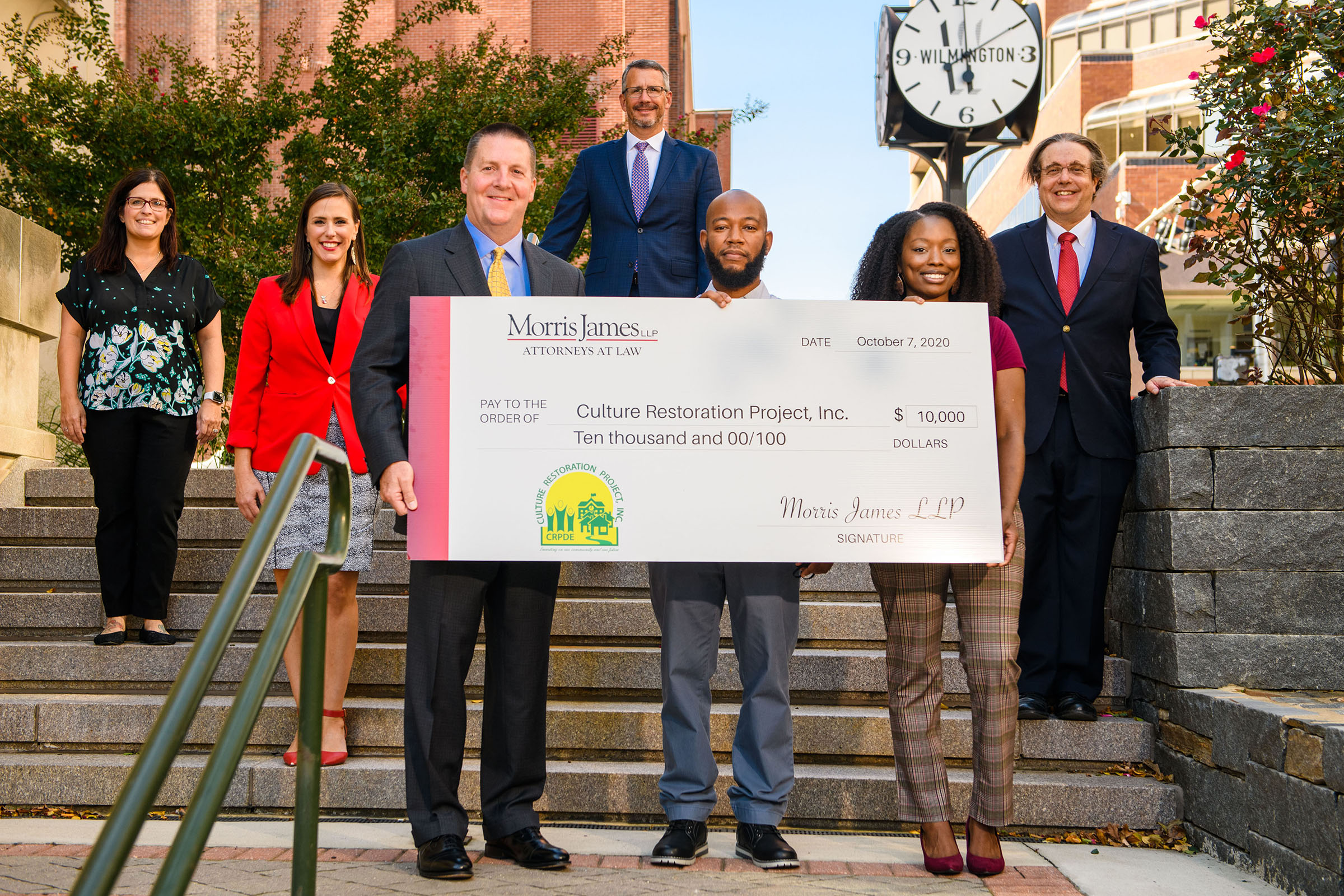 Morris James LLP is proud to announce its $10,000 donation to the Culture Restoration Project, an organization dedicated to developing critical thinking skills and social understanding of youth in Wilmington through culturally appropriate and relevant programming. The donation emphasizes the law firm's statement on racial injustice issued after the brutal killing of George Floyd. "Morris James is strongly committed to making a difference in the Delaware community, including doing our part to strengthen the principles of inclusion, justice, and equality for the black and brown communities," said Keith Donovan, Managing Partner of Morris James. "

McCollom D'Emilio Smith Uebler's Jennifer Smith Participates in Widener Law School Tax and Estates Career Panel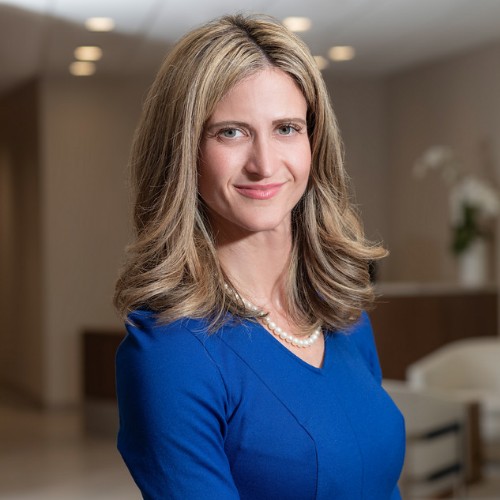 McCollom D'Emilio Smith Uebler LLC partner Jennifer Smith participated in a virtual Widener Law School Career Panel on October 6, 2020 with Anthony Dohring, Tax Attorney for the Delaware Community Reinvestment Action Council (DCRAC), and Margret O'Neill, a CPA whose practice focuses on estate planning. Smith, Dohring and O'Neill provided career advice based on their own experience in the trusts and estates and tax fields from different perspectives. Panelists discussed the different paths available to attorneys including private practice, government and teaching. Widener Law students asked the panelists for guidance on their career paths as they prepare to enter the workforce in a historic time. This presentation was hosted by the Widener Law School Tax & Estates Society. The society was established to encourage law students to learn about the specialized areas involved in trusts and estates and tax planning.

K&L Gates Honored as "Law Firm of the Year" at The Changing Lawyer Awards 2020 in Recognition of Firm's Culture, Innovation, and Client Service



Global law firm K&L Gates LLP was the recipient of the "Law Firm of the Year" award during The Changing Lawyer Awards 2020 held late last week as part of legal workflow software company Litera's virtual conference. The annual The Changing Lawyer Awards honor firms and others in the legal industry for their willingness to embrace and drive change—through new technology, service models, or behavior—with the "Law Firm of the Year" award recognizing the firm that has most successfully reimagined the way they serve their clients. Winners are chosen by a panel of judges from throughout the legal technology industry. In announcing K&L Gates as the winner of this year's award, Litera cited both the firm's culture—which "helped weather the storms of 2020" and allowed K&L Gates "to act swiftly and anticipate and solve the problems confronting their firm and their clients"—and "focus on virtual connectivity to facilitate innovative conversations across the firm's global platform."

Cinnaire Awarded $825,750 in CDFI Fund Community Development Grants



The U.S. Department of the Treasury's Community Development Financial Institutions (CDFI) Fund has awarded Cinnaire $825,750 in grants through the 2020 round of the CDFI Program. The award will advance Cinnaire's work bringing capital, development capacity and expertise to communities and people in need, especially those often left out of the economic mainstream. The CDFI Fund recently awarded more than $204 million to support economic growth in low-income and economically distressed communities across the nation.

Wilmington University Virtual Open House! October 21st!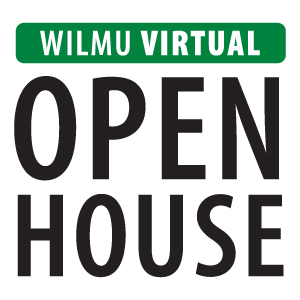 Learn more about Wilmington University … from anywhere! Join WilmU online for its Virtual Open House on Wednesday, October 21. Live chat with WilmU representatives to learn about partner benefits; flexible, 100% online programs; convenient, quick-start admissions; and more. Plus, the application fee will be waived at this event. RSVP at wilmu.edu/OpenHouse.

Troutman Pepper Update: Federal Reserve's Revised Control Framework Now Effective and New FAQs Issued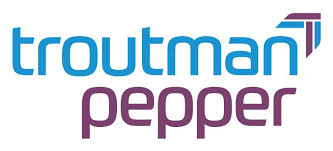 The Federal Reserve's revised control framework under the Bank Holding Company Act (BHCA) and Home Owners' Loan Act (HOLA) issued on January 30, 2020 became effective on September 30 after the Federal Reserve delayed the original effective date. For additional information on the Final Rule, see our previous client alert from February 11, 2020. This rule concerns both investments in financial institutions and other companies considering receiving investments from financial institutions. FAQs - In addition, on September 30, the Federal Reserve also issued four Frequently Asked Questions about the Final Rule. The FAQs cover the following topics: How to calculate total equity for the relevant thresholds and how to address preferred equity; What to do about investments that predate the effective date of the Final Rule; How to consider contractual provisions that limit a company's activities to the activities restrictions in the BHCA or HOLA under the Final Rule for determining if a "limiting contractual right" exists; How to consider loan covenants between the parties under the Final Rule for determining if a "limiting contractual right" exists.

UD Webinar Series: Advocacy, Allyship and Accompliceship!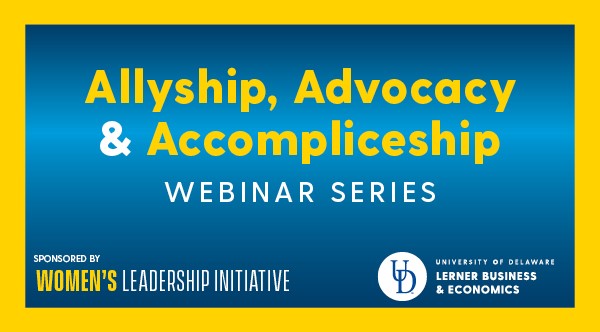 An innovative, free webinar series sponsored by Women's Leadership Initiative at UD Trying times call for strong leadership that can offer hope, build community and see new possibilities. Strong leadership need not only come from the top of our institutions. We all have the need to address our discomfort and fear and the power to step in and offer solutions at this moment of crisis. The Women's Leadership Initiative webinar series helps us to step up to offer solutions at this moment of crisis. Tapping into expertise from around the world, our webinars empower us to offer sustainable solutions to some of the world's greatest problems. Register for the series via the link below.