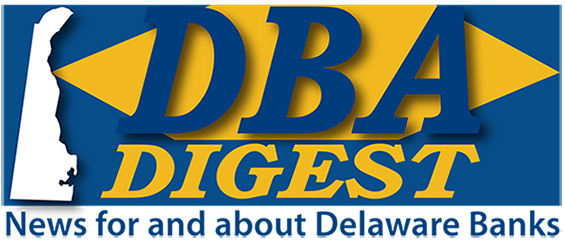 September 28, 2018

Wealth Mangement Professionals Time is Running Out!
Don't Miss the 2018 Delaware Trust Conference -
October 23rd & 24th!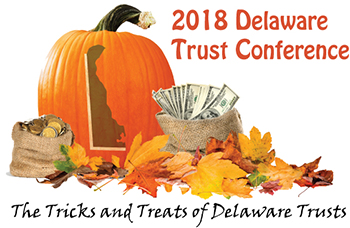 Wealth management professionals learn the wealth management tricks to treat your clients to all the benefits of Delaware Trusts! The thirteenth annual Delaware Trust Conference will highlight the unique advantages of the First State's trust environment. Over fifty of the nation's top trust, legal and wealth management experts will provide the latest information on using Delaware trusts to the maximum benefits for you and your clients. The Delaware Trust Conference is an ideal opportunity tailored to the needs of: Trust Professionals, Portfolio Managers, Financial Advisors, Attorneys, CPAs, CTFAs, Wealth & Asset Management Services Executives, Executive Trust Officers, Investment Officers, Investment Managers, and Trust Department Managers. Follow the link below to find the full conference agenda and registration information.


Compliance Professionals It's Time to Save -
Early-Bird Registration for Compliance '18 Ends Oct. 10th!




Discounted Registration is now open for Compliance '18,
to be held November 13th, 14th & 15th at Wilmington University, New Castle. Sessions and topics include: Fair lending, Deposit Compliance, UDAAP, BSA/AML, Financial Elder Abuse, and more! Convenient full day and half-day sessions available! 18 DE & PA CLE Credits, CPE and CRCM Credits applied for. Register today! Early-bird registration ends October 10th! Click on the link below for the full agenda and registration information. Presenting sponsor: Pepper Hamilton, LLP




Save the Date! Women Connect - November 8th & 9th - Lewes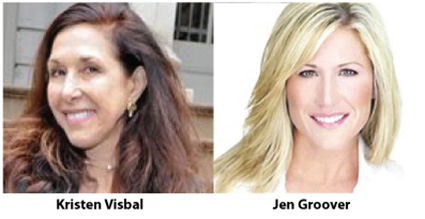 Women Connect will convene the evening of November 8th with a reception at Agave followed by an engaging seminar on November 9th at Fish On! The seminar will feature Jen Groover, tagged by Success Magazine and Entrepreneur Magazine as a "One-Women Brand" and leading "Serial Entrepreneur". Jen is the creator of the Butler Bag, the world's first compartmentalized handbag! Jen ranked #8 in the Top 51 Influencers of Human Potential by SAP and brings high energy and multi-faceted wisdom to her presentations. You'll also hear Kristen Visbal's inspiring story. Kristen, a resident of Lewes, is an American sculptor who specializes in lost-wax casting in bronze. Her most well-known work of public art is Fearless Girl, a 50" bronze figure installed in Manhattan's Financial District. There will also be ample opportunity to network. The reception will be held at Agave in Lewes from 6:30 PM – 9:00 PM on November 8th. The seminar will be held on November 9th at Fish On! from 8:30 AM – 1:30 PM. Detailed agenda and registration coming next week!




Recognizing the Barclays Travel Community
as one of the best online travel services




For the second consecutive year, the Barclays Travel Community, consisting of more than 170,000 members, has been selected as a winner of the Travel Weekly Magellan Award, earning Silver recognition. Barclays US Consumer Bank, one of the nation's fastest growing top 10 credit card issuers and online banks, facilitates the online platform offering valuable resources and tangible rewards to community members. "We're thrilled to be recognized for the second year in a row as a Travel Weekly Magellan Award Winner for Online Travel Services. At Barclays, we place our customers at the center of all we do and we're dedicated to creating innovative and new customer experiences for our cardmembers. With the Barclays Travel Community, we've built a customer-centric online resource that connects like-minded travelers from all over the U.S.," said Jen Hitchens, Vice President, Digital Community.


Steven Onuschak Named Community Bank Delaware Assistant Vice President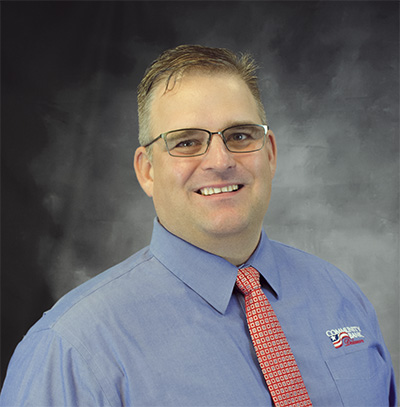 Community Bank Delaware is pleased to announce the promotion of Steven Onuschak to Assistant Vice President in the Bank's loan group. Steve joined the Bank in 2017 and will continue to develop and manage business relationships with commercial customers. "Steve has a host of qualities and skills that makes him a valuable part of our team," stated President Jack Riddle. "His financial background coupled with his former life as an owner of a small company gives him a great understanding of the needs of small businesses." Steve brings 13 years of business development and lending experience--a record of fostering customer relationships throughout Sussex County.


Michael Houghton Appointed To
Artesian Resources Board of Directors



Artesian Resources Corporation, which includes operations in Delaware, Maryland and Pennsylvania, today announced the expansion of the Board of Directors by appointing Michael Houghton. The expansion of the Board of Directors recognizes Mr. Houghton's areas of specific expertise as a new addition to the current board. Mr. Houghton, a partner with the law firm of Morris Nichols Arsht & Tunnell in Wilmington, DE, has extensive experience representing governmental entities, banks, trust companies, insurance companies and public utilities, including Artesian Water Company, in commercial transactions and before regulatory authorities. Mike has been selected for inclusion in The Best Lawyers in America from 2009-2019.


Pepper Hamilton Attorneys Speaking at LEND360



Mark T. Dabertin, Richard P. Eckman and Gregory J. Nowak, attorneys from Pepper Hamilton's Online Lending practice group, will be speaking at this year's LEND360, one of the most active conferences in the online lending space, October 8–9, at the Sheraton Grand Chicago 301 E North Water Street Chicago, IL 60611. The conference is the go-to event that connects every angle of the online lending industry and offers unparalleled networking and learning opportunities with the best and brightest in the industry. Pepper Hamilton is offering a special 15% discount off the regular registration rate using the code 360PH15.


GLBA and the California Consumer Privacy Act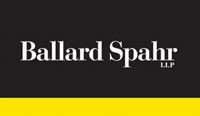 Less than three months after California passed the California Consumer Privacy Act of 2018 (CCPA), Governor Jerry Brown signed SB 1121 this week, making a number of technical and substantive changes to the law. Of particular note: SB 1121 modifies the financial institution carve-out language in CCPA section 1798.145(e). While the change is a welcome development for entities subject to regulation under the Gramm-Leach-Bliley Act (GLBA), it does not grant full exemption from the CCPA. Therefore, GLBA-regulated entities that collect information online will need to analyze the CCPA's requirements and how they apply to a specific business.


| | |
| --- | --- |
| | For more information on DBA programs and events visit www.debankers.com or click on the logo at right to redirect to our website. |


Delaware Bankers Association
8 W. Loockerman Street
Dover, DE 19903