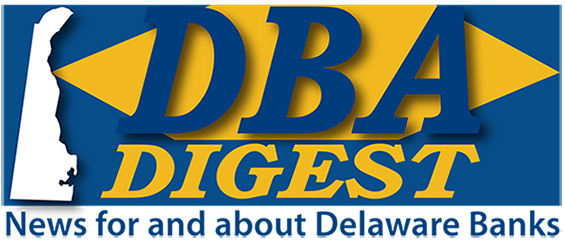 September 7, 2018

New Benefit for All DBA Members:
Delaware Bankers Association and Wilmington University Strike Educational Partnership



A new partnership between Wilmington University and the DBA provides an incentive for employees of DBA Members and Associate Members to participate in college-level classes and degree programs at any of Wilmington University's campuses or online. The agreement, forged this summer and effective as of the 2018-19 academic year, also enables DBA-affiliated employers to create new or customized educational programs for their employees through WilmU. The employees will be eligible to apply to WilmU's degree and certificate programs for free and to receive a 10% tuition discount. They'll also be able to take advantage of WilmU's Credit for Prior Learning transfer program and its many Work Integrated Learning opportunities. As part of the agreement, WilmU becomes an associate member of the DBA and its Delaware Financial Education Association. University faculty will be able to participate in the DBA's Cybersecurity Committee, FinTech Working Group, Compliance Committee, Teach Children to Save Committee, Women Connect Committee, and Strengthening Communities Committee. For more information on the benefits to all DBA members click on the link below or visit www.wilmu.edu/partnerships/debankers/


FDIC Directors' College - September 28th - Lewes Delaware!



The FDIC Directors' College is an interactive program that provides ongoing education on current topics of bank supervision to bank directors, senior officers, corporate secretaries, and board advisors. The course is designed to help directors and trustees, both new and experienced, stay abreast of the ever-changing regulatory environment.
Sessions include: Emgering Credit Risk; BSA/AML; a Case Study on Strategic Decisions and the Effect on CRA; and, more! Click on the link below for full agenda and registration information.



Treat Your Company! Exhibitor Space Still Open for the 2018 Delaware Trust Conference - October 23rd & 24th!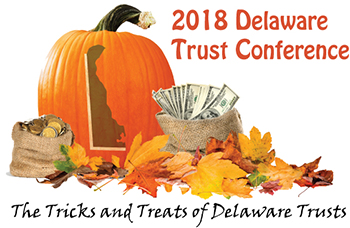 Exhibitor space is still available for the 2018 Delaware Trust Conference, October 23rd & 24th. Make sure your company is represented to reach: Trust Professionals; Portfolio Managers; Financial Advisors; Attorneys; CPAs; CTFAs; Investment Officers; Investment Managers; Trust Department Managers; Executive Trust Officers; and, Wealth & Asset Management Executives! A total of 42 booths are available. We anticipate between 400 and 500 attendees. Don't miss this opportunity to prominently display your services to the elite Delaware trust industry! Each booth includes two conference registrations. Click on the link below to view the Exhibitor's book.


Save the Date! Women Connect - November 8th & 9th - Lewes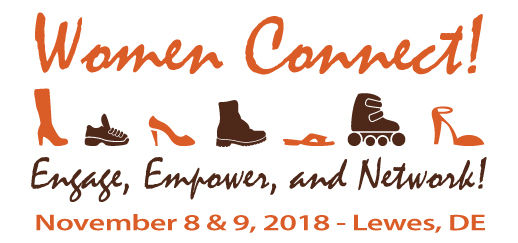 Women Connect will reconvene on November 8th – 9th in Lewes. We are pleased to announce one of our keynotes – a Lewes resident – Kristen Visbal! Kristen is an American sculptor who specializes in lost-wax casting in bronze. Her most well-known work of public art is Fearless Girl, a 50-inch bronze figure installed temporarily on the Bowling Green in Manhattan's Financial District. The Fearless Girl has stirred much international attention and controversy, as it challenges the Charging Bull sculpture of 1989. Location and full agenda coming soon!


Fulton Bank SVP Katie Wilkinson Named President of Board of Delaware College Scholars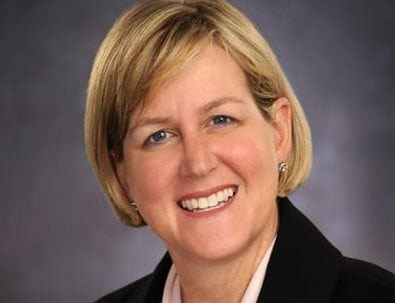 Delaware College Scholars, the tuition-free summer college prep program for low-income public school students, has a new president of the board: Katherine "Katie" Wilkinson, a senior vice president at Fulton Bank. This past June, DCS honored 25 rising college freshmen who had completed the program, a residential cohort at St. Andrew's School in Middletown that spanned three summers, three weeks each. The program includes mentorship, relationship-building, college visits and help with financial aid and scholarships. The students, many of whom are the first in their family to attend college, are off to schools including University of Delaware, Temple University and Cornell University, this fall. "Katie is going to be an integral part of our organization's growth," said Tony Alleyne, executive director of DCS. "We're thrilled to tap into Katie's expertise and perspective as a business leader in the community who recognizes the value stakeholder relationships can provide our scholars."


Sallie Mae Contributes $50,000 to Support
Big Brothers Big Sisters of Delaware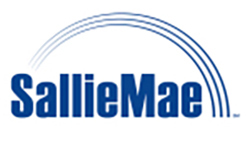 Sallie Mae announced a $50,000 contribution from the company's charitable arm, The Sallie Mae Fund, to support Big Brothers Big Sisters of Delaware (BBBS). The grant will help fund the expansion of the nonprofit's School Mentoring Program, which provides mentoring services to more than 350 students in the city of Wilmington. "Big Brothers Big Sisters of Delaware continues to measure and refine our programs to ensure that we are making the most effective and longest lasting impression possible," said Mary P. Fox, executive director, Big Brothers Big Sisters of Delaware. "Sallie Mae's consistent support continues to help us reach more students and further academic growth." Since 2014, Sallie Mae has contributed more than $145,000 to Big Brothers Big Sisters of Delaware. In addition to providing grants, the company's employees consistently participate in various Big Brothers Big Sisters' initiatives, including the "Holiday Appeal" program, a campaign that provides gifts for needy families facing financial hardships, and the "Bowl for Kids' Sake" fundraiser, a national effort to raise money in support of Big Brothers Big Sisters as they continue to change how children grow up.

Shannon Lewis Joins Taylor Bank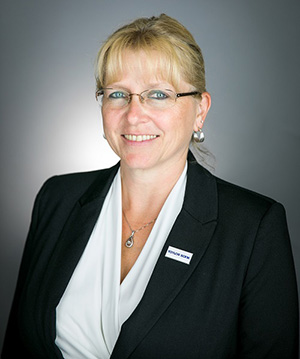 Raymond M. Thompson, President and Chief Executive Officer of Calvin B. Taylor Bank has announced that Shannon Lewis has joined the bank as Assistant Vice President, Relationship Officer. Ms. Lewis will be responsible for business development and client relationship management in the Onley, Virginia market. After her rotational training concludes she will initially be located at the bank's Pocomoke branch. Ms. Lewis comes to Taylor Bank with over 24 years of banking experience in the Eastern Shore of Virginia Market. During her banking career, Ms. Lewis has served as Teller Supervisor with PNC Bank and most recently, Assistant Vice President, Senior Branch Manager with Union Bank (formerly Xenith Bank). She has experience with loan production, business development, deposit growth, and staff development.

| | |
| --- | --- |
| | For more information on DBA programs and events visit www.debankers.com or click on the logo at right to redirect to our website. |


Delaware Bankers Association
8 W. Loockerman Street
Dover, DE 19903