Employment
The following positions are currently open with DBA members.
Please click on the link for more details and contact information


SENIOR LOAN RELATIONSHIP MANAGER
Applied Bank, one of the highest rated banks in America, and Delaware's #1 Rated Bank is seeking a Senior Loan Relationship Manager to join its growing Commercial and Business Banking division in support of aggressive expansion.

The Senior Loan Relationship Manager will be responsible for building and servicing a high yielding loan portfolio with new and assigned customers by using a range of banking products such as government guaranteed loans (SBA, FSA and USDA), construction and development financing, term and credit line financing, acquisition loans, participations and placements as well as depository and cash management products.

Essential Functions:
Proven track record of business development delivering the types of financing listed above
Business development in the southeastern PA, New Jersey and Delaware area strongly preferred
Understanding and satisfying the financing requirements of the client, while maintaining the profit parameters of the bank
Strong credit training and experience in servicing a $35 million + commercial or real estate loan portfolio
Knowledge of structured and secure transactions
Experience and contacts in placing permanent commercial mortgages in the secondary market is a plus
Extensive contacts within the commercial real estate industry and business community in the tri state area
Knowledge & Skills:
Strong sales skills
A strong rolodex and established relations in southeastern PA, New Jersey and Delaware
Strong negotiation skills
A proven ability to negotiate, close and build profitable commercial customer relationships
Solid understanding of commercial credit and real estate loan transactions
Must have knowledge of most loan structures, financial statement analysis, loan documentation, related legal issues and servicing the commercial customer
Must be extremely detail-oriented, self-motivated and able to work independently
Demonstrated strong verbal, written and interpersonal skills
Analytical and problem solving skills
Ability to formulate and articulate objective views based on professional analysis
Must have excellent negotiation skills
Proficiency in WORD and EXCEL required
Education & Work Experience:
Bachelor's degree
Minimum of 7 plus years related experience
Contact: Erin M. O'Hara
Human Resources
careers@rochcap.com

Client/Server Support Engineer
The Client/Server Support Engineer is responsible for designing complex server networks as well as installing, configuring, troubleshooting and maintaining server and workstation based components of existing/new networks and associated assemblies. Additionally, the Senior Client Server Support Engineer is responsible for assisting in the mentoring process of other Associates as well as being a facilitator for the successful completion of all projects executed by the department. This position will also act as project lead on advanced enterprise projects, perform associated research, and monitor the Help Desk queue and process tickets as necessary.

Essential Functions:
SERVER/SYSTEM FUNCTIONS:
· Implement new server based hardware and software components as required.
· Upgrade server based hardware and software components as required.
· Test existing, new and upgraded servers and server based hardware and software components to assure reliability of systems within the existing network infrastructure.
· Update and maintains documentation relevant to server based hardware and software.
· Provide a high level of expertise in supporting the server infrastructure to provide system tuning, prevent server problems; and, analyze, troubleshoot, isolate and diagnose server problems.
· Provide support to Networking department in providing network support and troubleshooting.
· Provide support to the end user and junior technicians in a level II support capacity as required.
· Exercises discretion and independent judgment in client server responsibilities.
· Complete regularly scheduled tasks as documented in the Preventive Maintenance plan.

DESKTOP FUNCTIONS:
· Provides second level support to Help Desk Associates in interviewing users experiencing problems using diagnostic procedures in order to determine source of problem/error.
· Installs and performs minor repairs to hardware, software, and peripheral equipment, following design or installation specifications.
· Researches technical materials, confers with users, and conducts computer diagnostics to determine nature of problems and provide technical assistance.
· Contact hardware/software vendors for RMA and technical support.
· Complete regularly scheduled tasks as documented in the Preventive Maintenance plan.
· Inspects equipment and reads order sheets to prepare for delivery to users.

Knowledge & Skills:
· Advanced knowledge of TCP/IP.
· High level knowledge of applications troubleshooting in an enterprise environment.
· Advanced knowledge of backup system and related procedures.
· Advanced server and workstation class hardware trouble shooting skills.
· Advanced knowledge of Microsoft Active Directory.
· Experience with Anti-Virus Systems Administration
· Experience with Software Inventory Solutions and Change Management (ITIL)
· Knowledge of SAN implementation and administration
· Experience with Cisco UCS Blade Center preferred
· Capability of configuring servers from both a hardware (including advanced RAID configurations) and software perspective.
· Mid-level project management skills.
· Effective written/verbal communication skills are necessary in order to communicate with all levels of personnel (from end-user to senior management).
· Ability to write reports, business correspondence, and procedure manuals.
· Excellent time management and project follow through
· Ability to effectively present information and respond to questions from groups of managers, clients, and Customers.

Education & Work Experience:
· Bachelor's degree, in computer related field, from a four year college or university preferred
· 3 or more years related work experience preferred
· MCSE Certification
· Equivalent combination of education and experience.

Certifications & Licenses:
MCSE certification preferred.
Contact: Erin M O'Hara
Human Resources
careers@rochcap.com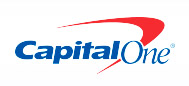 Title: Capital One Compliance Director
– Digital Advisory Specialist
Level: Director


Job Description:
Act in a Compliance Officer capacity to lead and/or manage many of the substantive compliance issues that arise in Corporate Compliance or in the Business Areas. Consult with leaders in ERM/Compliance and the Business Areas to articulate Compliance Risk strategy, tools and methodologies. Manage compliance risk throughout Capital One to ensure that minimal compliance risk exists. Maintain knowledge of financial industry laws and regulations and provide regulatory expertise in consulting with a diverse group of business leaders. Oversee Corporate Compliance staff as they perform compliance duties and/or provide technical advice to Business Areas.

Responsibilities:
-Compliance Advising: evaluate business initiatives and processes from a compliance perspective, including new ventures, products, operating systems, marketing initiatives and credit models. Influence and guide business leaders in the execution of their decisions
-Understand key requirements from external entities such as auditors and regulators
Basic Qualifications:
-Bachelors' Degree
-At least 7 years of experience in compliance within financial services or at least 7 years of risk management within financial services
-At least 3 years of experience in evaluating business processes for regulatory compliance
-At least 1 year of experience in people management

Preferred Qualifications:
-Masters' degree
-Certified Risk Professional or Certified Regulatory Compliance Manager certification
-5 years of experience in Compliance management
-10 Years of experience in Financial Services
Please Apply at the Link Below:
Capital One Compliance Director
– Digital Advisory Specialist
Manager
Delaware Trust Administration Manager

Job Description:
Fiduciary Trust Company International has been a trusted investment manager for individuals, families and foundations for more than 80 years. With world-class capabilities in investment management, trust and estate services, and custody services, we have the expertise to meet the requirements of the most sophisticated clients and their advisors, and can help assure that their families' needs will be met long into future generations.
The Manager – Delaware Trust Administration will be responsible for day-to-day management of the Fiduciary Trust International of Delaware (FTID) office and making sure that the priorities of the Delaware office align with and support those of the Fiduciary Trust Company International (FTCI) more broadly. In addition, the Manager will oversee compliance with various processes and policies, strategic planning and budgeting process, disaster recovery and business continuity for FTID. An important element of the role is partnering with the key leaders within Fiduciary Trust in the execution of their business strategies and the key leaders from various areas that support trust administration in improving efficiency and effectiveness of those functions.
This position will plan, organize, and manage the staff and activities of the Delaware Office to ensure the accuracy and efficiency of all office functions, which primarily is dedicated to trust administration for the 800+ trust accounts formed under Delaware law. He or she will formulate and establish procedures, as needed, to facilitate peak operating efficiencies, cost effectiveness, and high employee morale, prioritize workflow in a manner that delivers a superior client experience, and direct updates and adherence to the policies and procedures of the broader organization to maintain compliance with applicable laws and regulations.
Responsibilities include:
• Manage Delaware-based trust administration staff, including 6 direct reports who administer 800+ trusts organized under Delaware law created by clients of Fiduciary Trust.
• Oversee administration of all Delaware trust accounts; approve discretionary decisions of FTID; accepts new business on behalf of FTID; approve closings of accounts; work with Trust Counsel, Trust Officers, Relationship Managers and other FTCI staff on various Delaware trust matters.
• Oversee administration of Unique Assets held in Delaware trusts; coordinate with Middle Office Group and Account Services Team on administration of Unique Assets.
• Respond to Internal Audit, Compliance and to requests from Delaware banking regulators; risk management; report to FTID Board of Directors and Trust Committee on activities of FTID.
• Proactively develop talent based on business needs, clearly articulate and advocate corporate initiatives, and champion a culture of continuous improvement and change. • Develop clear and concise recommendations, prepare and deliver well-designed presentations, practice exceptional interpersonal skills and develop consultative relationships with trusted internal and external business partners. • Act as a member of the Operating Committee of Fiduciary Trust and serve on various committees of FTCI to improve policy, process and procedure in the administration of trusts and client accounts.
Ideal candidates will have:
• 7 or more years of experience working in a trust department, preferably in Delaware.
• Bachelor's degree required.
• MBA, JD or CTFA preferred.
• Strong knowledge of the following substantive areas required:
o Trust administration and fiduciary accounting principles.
o Delaware trust law and its advantages
o Familiarity with GRATs, IDGTs, ILITs, and the use of FLPs and LLCs in trusts.
o Fiduciary income taxation.
o Federal estate, gift and GST taxation.
o OCC Regulation 9.
o Experience with unique and hard-to-value assets (life insurance, real estate, closely held entities, etc.) is desirable.
o Experience with international trust clients is a plus.
• Leadership experience strongly preferred, including making decisions with regards to recruitment, development, promotions, merit decisions, and terminations.
• Experience with conflict resolution and strategic plan development.
• Ability to set direction and guide staff to desired results.
• Ability to influence and negotiate within own department and across FTCI.
• Ability to manage client relationships.
• 10% travel expected (New York City in particular).
In 2001, Fiduciary Trust joined forces with Franklin Resources, Inc., a global investment management company operating as Franklin Templeton Investments. The acquisition presented both companies with an opportunity to expand and enhance their resources, services and global presence by combining complementary areas of expertise
Please apply directly by clinking the link below:
https://fti.taleo.net/careersection/2/jobdetail.ftl?lang=en&job=812505