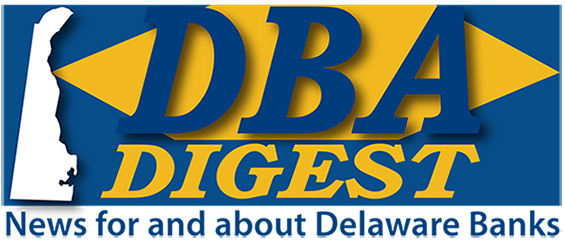 April 20, 2018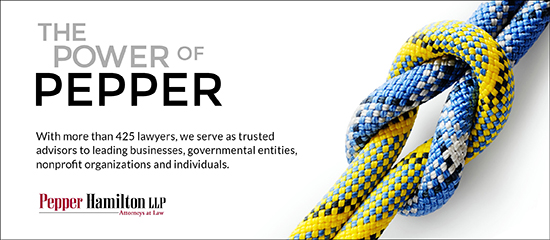 Women Connect! Engage, Empower and Network!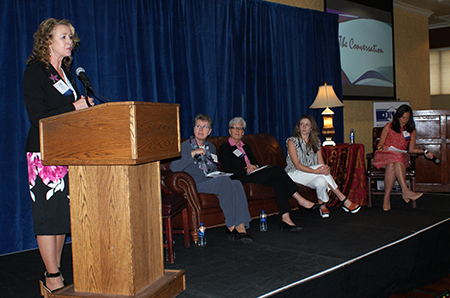 (l to r) Moderator Tarrie Miller leads "The Conversation" with Diane Sparks, Jan Jurden, Lia Dean and Kathryn George as part of the first Women Connect event


Over 100 financial service professionals gathered April 19th at the White Clay Country Club for Women Connect, a morning to Engage, Empower, and Network. The inspirational speakers and panels including a Heart to Hear with Avery Blank, and a Chat between documentary filmmaker Melissa Davey and Tanisia Murrell. The group also enjoyed a conversation between panelists Tarrie Miller, Lia Dean, Kathryn George, Jan Jurden, and Diane Sparks who shared lessons they've embraced during their careers. Thank you to all who participated and to Platinum Sponsor: Brown Brothers Harriman - Gold Sponsors: Capital One, and JPMorgan Chase; and Bronze Sponsor Fulton Bank!


Delaware General Assembly Commemorates 20 years of Teach Children to Save Day!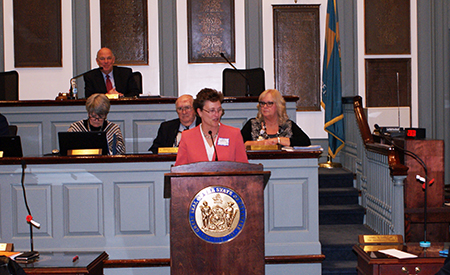 April 18th the Delaware General Assembly recognized two decades of teaching children the importance of saving with a joint resolution commemorating the event. Throughout the week of April 23rd to April 27th 195 banker volunteers will teach an estimated 9,000 students in over 82 public, private, and parochial schools, throughout Delaware. Over 90 percent of Delaware's banks participate in the Teach Children to Save Day event, the highest participation rate in the nation. DBA President Sarah A. Long (pictured above) addressed both the House and the Senate to underscore the efforts of Delaware's bankers and the UD Center for Economic Education and Entrepreneurship.
Banker volunteers are reminded to prepare for next week's lesson by reviewing the on-line video available at the link below.



Bank Table Sponsorships Available for
DBA Annual Dinner May 17th, Hotel du Pont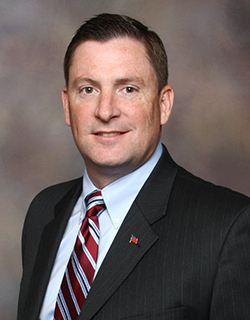 Bank Table sponsorships are still available for the 123rd Annual DBA Meeting and Dinner, May 17th at the Hotel du Pont, Wilmington. Join Bank of America, Discover Bank, MidCoast Community Bank, and WSFS Bank! Bank Table sponsors receive a full table of ten, full-page ads in the program, and recognition on signs. Keynote speaker Lt. Col. Robert J. Darling USMC (Ret.), author of 24 Hours Inside the President's Bunker, 9/11/01. As a public speaker on crisis leadership and decision making, Bob has addressed numerous academic, government, and military organizations to include Harvard University's John F. Kennedy School of Government and as a guest lecturer on the subject of Crisis Leadership and Counterterrorism at the FBI National Academy in Quantico, Virginia. Click on the link below for registration information!


WSFS Bank Amplifies Team that Oversees its Retail Office Network: Shari Kruzinski promoted to SVP and Director of Retail Business Initiatives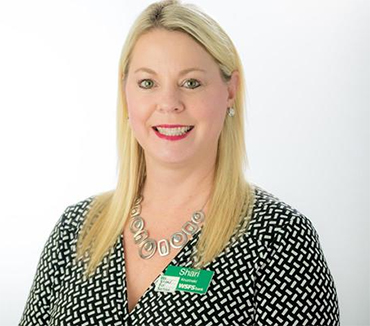 Following the successful integration of recent acquisitions, WSFS Bank, the primary subsidiary of WSFS Financial Corporation (NASDAQ:WSFS), announced a new leadership team that will execute long-term goals for the Bank's network of banking offices in Delaware and Southeastern Pennsylvania. Long-time WSFS Bank veteran, Shari Kruzinski, will support the team as Senior Vice President and Director of Retail Business Initiatives, providing strategic leadership for the Bank's five Retail Regional Managers.
Wells Fargo Helps Delaware Youth "Take On" The Summer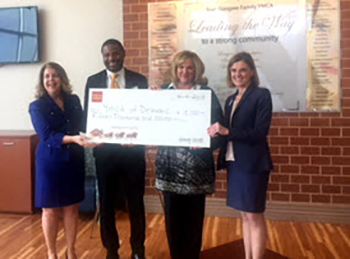 On Thursday, April 5, the Wells Fargo Foundation presented a $15,000 grant in support of the YMCA of Delaware's Take on Summer program. Established in 2015, the Take on Summer program offers teens who live in the State of Delaware, free summer memberships to access the Y's fitness facilities and swimming pools, as well as participate in art activities, games and social events. In addition, teens are provided with a safe place to develop life skills, spend time with friends, receive daily nutritious meals and have a quality summer experience. "One of our core goals at Wells Fargo is to support our communities," said Lauren Tobiassen, Delaware Valley Region Bank President for Wells Fargo. "The YMCA is doing outstanding work with Delaware's youth and the Take on Summer program is helping to ensure that the youth are equipped to thrive in today's society. It's a privilege to be a part of that." The grant is part of Wells Fargo's commitment to improving low-income communities in Delaware. In 2017, the Wells Fargo Foundation and the Wells Fargo Regional Foundation awarded over $725,000 to Delaware communities and $286 million nationwide.
Fulton Financial Reports First Quarter Net Income of $49.5 Million, or $0.28 Per Share

Fulton Financial Corporation reported net income of $49.5 million, or $0.28 per diluted share, for the first quarter of 2018. "Despite a seasonally weaker first quarter in terms of growth, our financial results benefited from a favorable interest rate environment, stable credit conditions, and a reduction in non-interest expenses," said E. Philip Wenger, Chairman and CEO. "After declining in 2017, our commercial loan pipeline increased in the first quarter, and with a continued favorable interest rate environment, we remain optimistic that we can create meaningful earnings growth in 2018."
Ralph F. Twilley celebrates 40 years with Shore United Bank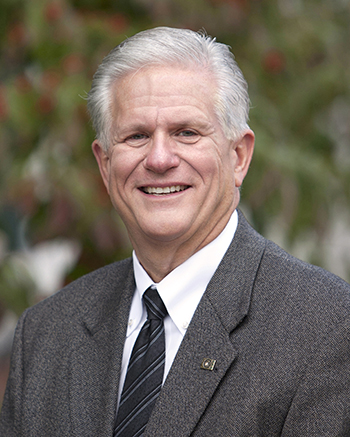 Shore United Bank, a member of Shore Bancshares community of companies, is proud to recognize Ralph Twilley for his 40 years of dedicated service. Mr. Twilley began his career with Centreville National Bank in February of 1978. Mr. Twilley joined our lending team as a loan officer and continues to serve the community through his lending expertise today. Currently, Mr. Twilley is a Vice President, Commercial Lender, focusing on meeting customers personal and commercial lending needs. His office is located at our branch in Stevensville, MD. "Ralph is an exceptional member of the lending team. His knowledge and experience are an asset to the loan process for all his customers. We are fortunate to have Ralph on our team for the past 40 years," said Heather Bacher, Market Manager of Shore United Bank.



BNY Mellon Takes Top Slot in Recent ETF Custodian Awards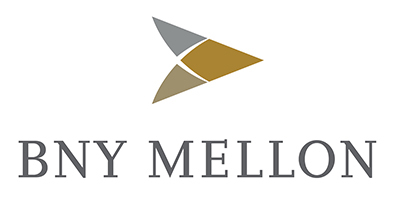 BNY Mellon, a global leader in investment management and investment services, garnered two prominent industry accolades in March. It has been named ETF Custodian of the Year by ETF.com, and separately, Best Global Custodian by etfexpress. ETF.com's Awards Selection Committee names award winners from a short list of reader-nominated firms. The award recognizes a wide range of BNY Mellon's custodial services for ETFs, from the custody of underlying assets to calculating and disseminating net asset values to regulatory filings and shareholder servicing.



Governor Carney, Senators Carper and Coons, and Representative Blunt Rochester Celebrate Sallie Mae's Commitment To Add New Jobs In Delaware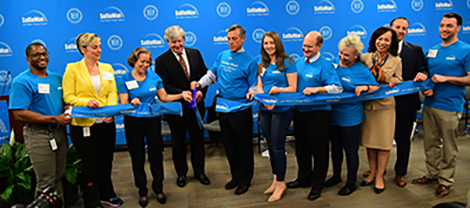 Governor John Carney, Senators Tom Carper and Chris Coons, and Representative Lisa Blunt Rochester, along with community members and local officials, today joined Sallie Mae Chairman and CEO Raymond Quinlan and Sallie Mae employees to cut the ribbon for the company's newest office and celebrate a commitment of nearly 300 new jobs to the First State. The new office, located at 86 Christiana Road in New Castle, will be home to more than 500 jobs for the company, which currently employs nearly 900 in Delaware. Sallie Mae invested $8.4 million to expand operations beyond its Newark, Delaware, headquarters, including renovation, construction, technology, and talent to enhance the customer experience. The new office will accommodate credit, fraud prevention, and collections departments, with positions expected to generate $28.3 million in annual salary and benefits.
Ballard Spahr Mortgage Banking Update:
CFPB Issues Annual Complaint Report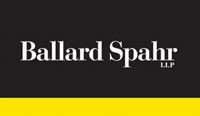 The CFPB has issued its Consumer Response Annual Report that provides an analysis of the approximately 320,200 complaints received by the CFPB between January 1 and December 31, 2017. (In 2016, the CFPB received about 291,400 complaints.) The report provides data on the most common types of complaints for each product and the handling of complaints. Unlike prior annual reports, however, the new report contains no information on the median amount of monetary relief paid for different complaint types by companies that reported such amounts. (Companies have the option to report an amount of monetary relief.)
| | |
| --- | --- |
| | For more information on DBA programs and events visit www.debankers.com or click on the logo at right to redirect to our website. |


Delaware Bankers Association
8 W. Loockerman Street
Dover, DE 19903