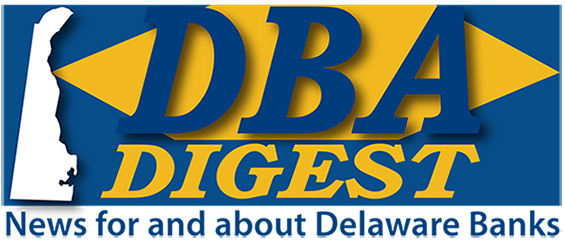 March 29, 2019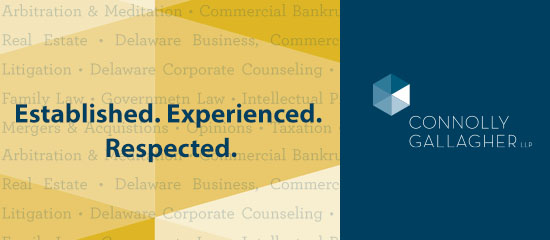 Delaware Bankers Association
Hosts 2019 Legislative Reception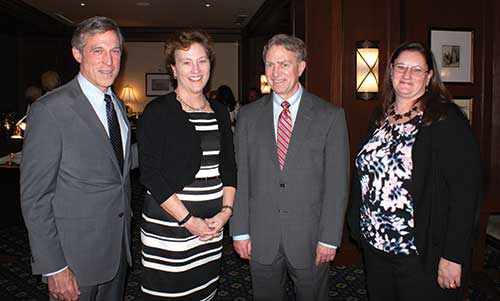 (l to r) Governor John Carney, DBA President Sarah Long, Bank Commissioner Robert Glen, and DBA Chair and President Commonwealth Trust Cynthia D.M. Brown at the 2019 Legislative Reception

The Delaware Bankers Association hosted its ninth annual Legislative Reception for members of the Delaware General Assembly March 28th, at the Lobby Bar, Dover Downs. "The DBA Legislative Reception provides a unique opportunity to demonstrate the importance of the financial services to Delaware's elected legislators," said DBA President Sarah Long. The reception was made possible by the generous sponsorship of the following members: Artisans' Bank; Bank of America; The Bryn Mawr Trust Company of Delaware; Capital One; Commonwealth Trust Company; County Bank; Discover Bank; Glenmede; M&T Bank; MidCoast Community Bank; U.S. Trust Company, and, Wilmington Trust.


Teach Children to Save Day is Almost Here!
Volunteers: Don't Forget to View the Training Video!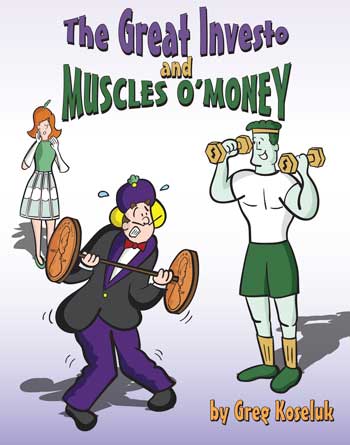 Attention Banker Volunteers, time is running out to register for 2019 Teach Children to Save Day - April 8th through 12th! 314 Classroom are signed up and 44 still need banker volunteers. Three classes are open in New Castle County; 16 in Kent County; and 25 in Sussex County. Teaching is fun and easy. All materials - book, lesson, instruction video - are provided. Visit the Teach Children to Save page at the link below for the instructional video!

This year's lesson is taken from the new book in the Great Investo series is now available in both paperback and Kindle formats! "The Great Investo and Muscles O'Money," teaches kids how to get financially fit by setting goals, budgeting, and saving! The book was written and illustrated by Greg Koseluk and was made possible by a grant from Capital One. Visit Amazon.Com to purchase the book (click on the book cover above)!


Registration Now Open for the Next
Women Connect Event - May 7th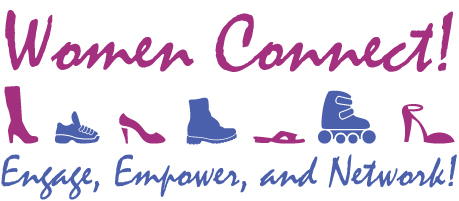 Registration is now open for the next Women Connect event to be held at Deerfield Country Club in Newark on May 7, 2019 from 8:30 AM – 4:00 PM. The conference will focus on personal, community, family, and professional well-being. The program features: keynotes from Mark A. Turner, Executive Chairman, WSFS, and Kathy Jennings, Delaware Attorney General; panel discussions on leadership and well-being; and financially empowering girls and young women through education, along with a keynote speaker during lunch. The afternoon sessions will feature speed sessions on Financial Fitness, Philanthropy, and Community. See the flyer (linked below) for the full agenda and registration form. Sponsorships are also available! Join Silver Sponsors: Bryn Mawr Trust Company of Delaware, Capital One, Charles Schwab Trust Company of Delaware, and Gordon, Fournaris & Mammarella (also found via the link below).



Registration Now Open for DBA Annual Dinner - May 16th!
Keynote Speaker: Jelena McWilliams, FDIC Chair!
Sponsorships Available!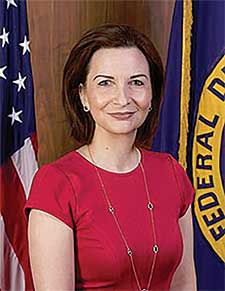 Don't miss the 124th Annual DBA Dinner, May 16th, at the Hotel duPont in Wilmington. We're honored to announce the evening's keynote speaker will be Jelena McWilliams, the 21st Chairman of the FDIC. Sponsorships are now available! Join Platinum Sponsor: Federal Home Loan Bank of Pittsburgh; Gold Sponsor: Young Conaway Stargatt & Taylor, LLP; Silver Sponsors: Connolly Gallagher LLP; Pepper Hamilton LLP; Richards Layton & Finger, P.A.; Bronze Sponsors: Gunnip & Company, CPAs; McCollom D'Emilio Smith & Uebler LLC; Potter Anderson Corroon LLP; Reception Sponsors: CAPCO; Santora CPA Group; Weiner Benefits Group; and Wine at Dinner Sponsor: Belfint, Lyons & Shuman, P.A.
Bank Table Sponsorships are also available; join: Barclays; MidCoast Community Bank; Sallie Mae; and, WSFS Bank!


David G. Bakerian Scholarship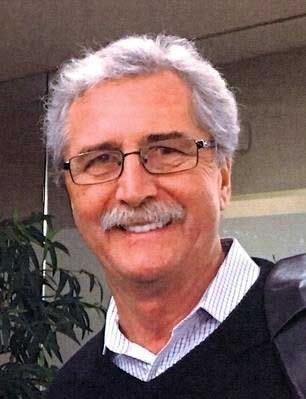 Contributions are still being accepted for the David G. Bakerian Scholarship fund. Previously known as the Keys to Financial Success Scholarship, the award was renamed in honor of past DBA President David G. Bakerian who passed away in October. David was a strong advocate of education throughout his life. The scholarship is open to Delaware students who participate in the Keys to Financial Success elective, and is decided on the basis of an essay on the importance of financial literacy education. The scholarships will be awarded at the DBA's Annual Meeting and Dinner on May 16th. Those interested in contributing, please send checks made payable to: The Delaware Financial Education Alliance. Please indicate "David Bakerian Scholarship" in the notation line. Checks may be mailed to: Delaware Financial Education Alliance, P.O. Box 494, Dover, DE 19903. Attn: Renee Rau


Best of Bauer 5-Star Taylor Bank:
Where You're a Person, Not a Number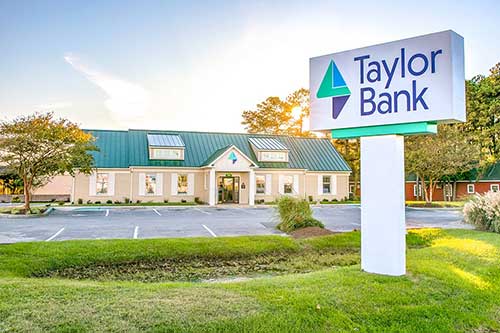 BauerFinancial, Inc., the Nation's Premier Bank Rating Firm, salutes 5-Star Taylor Bank, Berlin, Maryland for its continued financial excellence. Not only has Taylor Bank earned Bauer's highest rating for financial strength and stability, it has maintained that top rating for 115 consecutive quarters. Earning a 5-Star rating indicates this bank excels in areas of capital adequacy, profitability, asset quality and much more. Earning and maintaining this top rating continuously for over 25 years gives Taylor Bank the added status of being a "Best of Bauer Bank". This designation is reserved specifically for banks that have earned Bauer's highest rating consistently for 100 consecutive quarters… or longer. "What I find particularly encouraging", observes Karen Dorway, president of BauerFinancial, "is that it's community banks, like Taylor Bank, that are achieving this status. Community banks base decisions on relationships, not just on numbers. We seem to be coming to a point where human interaction is regaining importance. Technology is an invaluable tool, but only when it enhances the customer experience. Taylor Bank has never lost sight of that."


You're Invited to the 5th Annual Delaware Pathways Conference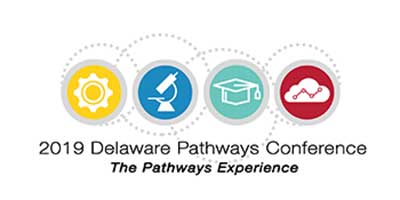 On April 8th, 2019, 8:00 a.m. to 2:00 p.m. employers, educators, school administrators, school counselors, parents and guardians, community-based organizations (CBOs), legislators and policymakers are invited to the Dover Downs Conference Center to learn more about the steps we're collectively taking to prepare all youth for career success. Central to this year's conference is the Pathways Experience, which is an opportunity for participants to interact with teams of students and educators from across the state, who will be ready to answer questions about their work, what Delaware Pathways has meant to them and share their first-hand experiences! Breakfast and lunch will be provided.



American Mortgage Conference: April 29th - May 1st at the Pinehurst Resort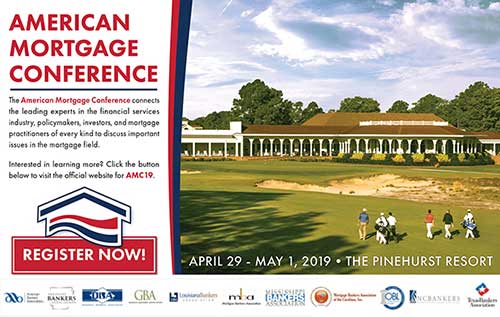 The American Mortgage Conference connect the leading experts in the financial services industry, policymakers, investors, and mortgage practitioners of every kind to discuss important issues in the mortgage field. Click the button below to visit the official website for more information.



Joseph Christensen Joins McCollom D'Emilio Smith Uebler
as Counsel with a practice focus in corporate litigation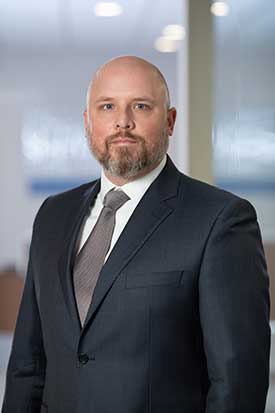 McCollom D'Emilio Smith Uebler LLC announced that Joseph Christensen has joined the firm as Counsel, effective March 7, 2019. Mr. Christensen will be a key member in the firm's corporate litigation practice and also adds to the firm's ability to advise on mergers, acquisitions, and other transactional matters. He has experience defending directors and officers in high stakes litigation in Delaware, including both derivative and class action suits, as well as representing shareholders in such actions. In addition, he has also represented public and private companies, private equity firms, and activists in mergers and acquisitions and other corporate transactions. Mr. Christensen has contributed to publications including The Daily Deal, The M&A Lawyer and The M&A Journal, among others. "I am excited to join McCollom D'Emilio Smith Uebler as it continues to expand its presence in the Delaware legal community," said Christensen. "The firm's rapid growth and reputation for quality and integrity offers a strong platform on which to grow a corporate litigation and advisory practice." "Joseph brings substantial knowledge in the corporate litigation space, and we are thrilled to welcome him to the firm," said Matthew D'Emilio, managing member at McCollom D'Emilio Smith Uebler. "He will bring additional depth to our corporate litigation practice led by Thomas Uebler while expanding capabilities on the corporate transactional side."
Former U.S. Trustee Trial Attorney
Brya Keilson Joins Morris James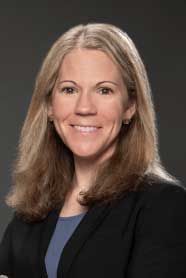 Morris James is pleased to announce Brya M. Keilson has joined the firm's Bankruptcy and Creditors' Rights Group in the Wilmington office. Brya counsels clients on commercial bankruptcy, restructuring and insolvency matters. She represents Chapter 11 debtors, insurers in all facets of bankruptcy-related issues, creditors' committees, liquidating trustees, trade creditors and financial institutions, purchasers of assets, and both plaintiffs and defendants in numerous avoidance actions, including preference and fraudulent transfer actions. Outside of bankruptcy, Brya represents receivers and assignees in assignments for the benefit of creditors. In her representation of corporate clients, she handles asset purchase deals and works with banks in front-end lending and workouts. She also has experience in commercial litigation, real estate matters, loan transactions, and corporate acquisitions. Prior to joining Morris James, Brya was a trial attorney in the Office of the U.S. Trustee where she represented the U.S. Trustee for Region 3 in Chapter 11 and 7 cases pending in Delaware. Brya leverages the institutional knowledge gained through this experience in the counsel she provides to her bankruptcy clients. Brya earned her J.D. from Villanova University School of Law in 2004 where she was a Staff Writer and Managing Editor of the Villanova Law Review. She holds a B.A. in Philosophy from Haverford College.
Cover & Rossiter Expert Shares Tax Insights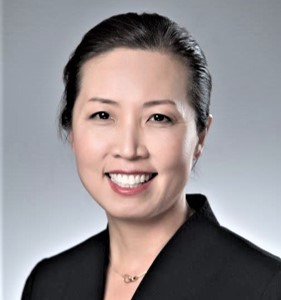 Taxes are the hot topic right now for both individuals and businesses. Recently, Myunghee Geerts, Principal in Cover & Rossiter's tax department, was invited to speak at several business organization events. Her primary focus was on helping organizations understand the ever-changing tax laws and ensuring their ability to maximize earnings and minimize tax liabilities. One topic that has been in high demand for information is the Opportunity Zone tax incentive program created by the Federal Tax Cuts and Jobs Act of 2017. In February, Geerts was on a panel for the Committee of 100 discussing the impact of the Opportunity Zone tax incentive program. In March, she spoke at an Opportunity Zone workshop organized by Sussex County's Economic Development Office. On April 8th, she will be the featured speaker at an Opportunity Zone workshop organized by the City of Milford. Geerts also spoke at the Delaware Innovation Space in March about Delaware's R&D Tax credit which currently isn't being used to its full potential by Delaware businesses.
Pepper Hamilton Webinar: Mitigating Risk In The Merchant Cash Advance Industry - April 18 - 5:30 - 6:30 p.m.


As the merchant cash advance (MCA) industry is trying to achieve wider acceptance as a source of small business financing, there are a number of risks that need to be considered and mitigated. Among these are the securities laws that pertain to this space, which can be confusing and difficult to interpret. Please join us for a discussion on MCAs with a team of Pepper attorneys who will cover the full spectrum of issues — from regulation through litigation. Topics will include: Review of recent MCA court decisions; Securities-related risks; California disclosure rules; MCA contracts (including the use of guarantees and confessions of judgment); Stacking; and, Litigation update. This seminar is being offered as an in-person networking event in Pepper's New York office and nationally as a webinar for attendees outside the New York metro area. Follow the link below for registration information.
| | |
| --- | --- |
| | For more information on DBA programs and events visit www.debankers.com or click on the logo at right to redirect to our website. |


Delaware Bankers Association
8 W. Loockerman Street
Dover, DE 19903