The Delaware Bankers Association and Compliance Education Institute are pleased to offer on-line
Vendor Management Courses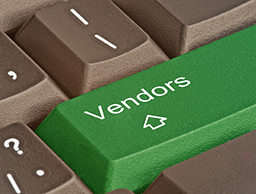 Vendor Management has been under the regulatory magnifying glass for several years and is only growing in importance with the advent of increased outsourcing, cloud computing and additional regulatory focus. A cohesive centralized program is more of an exception rather than the rule and each institution seems to have its own interpretation of what a compliant vendor management program should look like. If you're tired of being told to "Read Guidance" these programs are what you're looking for.
Click on the titles below for complete agendas, and use the link at the bottom to access the order form for all courses...
Vendor Site Visits: Beyond the Welcome Mat
1 Hour - $499.00
Vendor Site Visits: Beyond the Welcome Mat begins with the planning and preparation stages so that you set an agenda for yourself in order to come away with the information you need to make intelligent business decisions about the vendor relationship. The course then continues with observations you should be making and questions that you should be asking while en route to the vendor's facility until the time that you leave.
How Compliant Is Your Vendor Management Program?
1 Hour (includes VMP RiskAssessor tool) - $599.00
This webinar steps you through the required assessment process for your institution's vendor managment program to ensure compliance. The webinar also includes the VMP RiskAssessor tool and boilerplate report..
Certified Regulatory Vendor Program Manager (CRVPM)
6 Hours (7.25 CPE Credits) - $499.00
A comprehensive certification course for building, implementing and managing a compliant vendor management program.
Vendor Management Essentials
2 Hours (2 CPE Credits) - $229.00
A detailed 4-section course focused on regulations, components and exam & audit preparation
Vendor Management: The Big Picture
1 Hour (1 CPE Credit) - $99.00
A high-level overview of the regulations, components of a compliant program, the benefits and examiner expectations.
Order any or all of the courses using the form below...