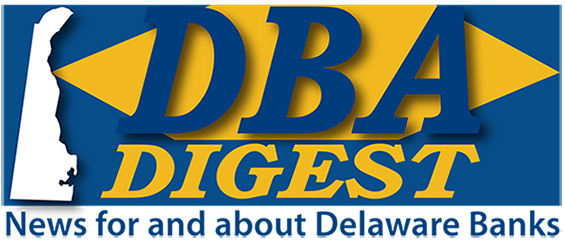 March 23, 2018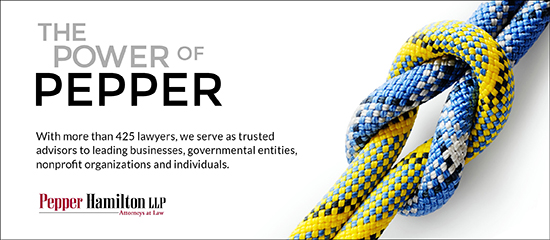 DBA Hosts 2018 Legislative Reception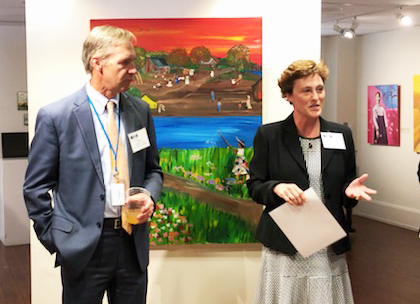 DBA President Sarah Long addresses the 2018 Legislative Reception as Thomas Collins, EVP, Government Affairs, looks on.



The Delaware Bankers Association hosted its eighth annual Legislative Reception for members of the Delaware General Assembly March 22nd, at the Biggs Museum of American Art in Dover. "The DBA Legislative Reception helps demonstrate the importance of the financial services to the Delaware," said DBA President Sarah Long. "This is a great opportunity for our members to meet with our elected state representatives." The reception was made possible by the generous sponsorship of the following members: Artisans' Bank; Bank of America; Barclays;The Bryn Mawr Trust Company of Delaware; Capital One; Commonwealth Trust Company; County Bank; Discover Bank; Fulton Bank; M&T Bank; MidCoast Community Bank; Wilmington Trust; and, WSFS Bank.

Foundations of Delaware Trusts 2018
Session One This Wednesday - Recognizing Grantor Trust Issues - Space Still Available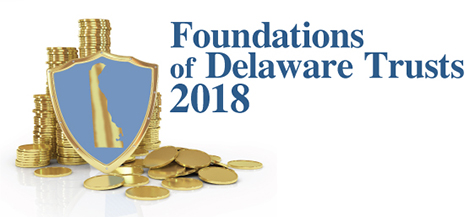 Space is still available for the first session of Foundations of Delaware Trusts - Recognizing Grantor Trust Issues, this Wednesday, March 28th. And don't miss: Foundations in International Trusts (April 4); Quarterbacking the Trust Relationship (April 11); and, Investment Basics (April 25). Each session will be 9 a.m. to 11 a.m. at the University & Whist Club, 805 N. Broom Street in Wilmington. Attend all four sessions and save, or pick the topics to suit your staff training needs. Each session will also be available as an audio/slide flashdrive for in-house training. Click on the link below for full course description, instructors, and registration information. Space is limited! Sign up today!


Women Connect! Engage, Empower and Network!
April 19th, 8:00 a.m. - Noon
White Clay Creek Country Club





The Delaware Bankers Association and the Delaware Financial Education Alliance present Women Connect, a morning to Engage, Empower, and Network with your colleagues in the financial services industry. Join us for exciting and inspirational speakers and panels including keynote speaker Avery Blank, and documentary film maker Melissa Davey. The event is from 8 a.m. to noon, April 19th at the beautiful White Clay Creek Country Club, 777 Delaware Park Blvd., Wilmington. Registration is $129 per person, breakfast included. Sponsorships are also available. Join Platinum Sponsor Brown Brothers Harriman, Gold Sponsor Capital One, and Bronze Sponsor Fulton Bank! Click on the link below for more information.


Discover Bank, PNC Bank Win CBA's 2018 Joe Belew Award




The Consumer Bankers Association (CBA) presented the eighth annual Joe Belew Award to Discover Bank for its Bank on Wheels program in Delaware and PNC Bank for its Community Connections Center in North Carolina. This year, the award honors CBA member banks with the most innovative and impactful program serving underbanked and unbanked consumers. The winners were selected by CBA's Community Reinvestment Committee from a record 12 entries from nine banks. Discover's Bank on Wheels program provides low-and-moderate income citizens in Wilmington, DE with access to "no-barrier savings accounts" (Share Accounts) and financial education. Share accounts accepts direct deposits and provide free-of-charge access to the largest ATM network in the city of Wilmington, thereby eliminating the need for check cashers and pre-paid debit cards. The program was developed in partnership with Barclays Bank, WSFS Bank, Stepping Stone Community Federal Credit Union and Delaware Community Reinvestment Action Council.


Fulton Financial Corporation Declares
Quarterly Cash Dividend



The Board of Directors of Fulton Financial Corporation (Nasdaq: FULT) has declared a quarterly cash dividend of twelve cents per share on its common stock, payable on April 13, 2018, to shareholders of record as of April 2, 2018. This is an increase of one cent per share from the dividend paid in January 2018. Fulton Financial Corporation, a $20 billion Lancaster, Pa.-based financial holding company, has approximately 3,700 employees and operates more than 240 branches in Pennsylvania, Maryland, Delaware, New Jersey and Virginia through six subsidiary banks.


Teach Children to Save Day Updates: Volunteer Spots Still Available! Discount Books Available for Classrooms!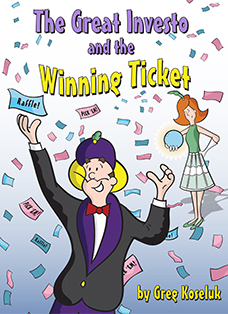 A limited number of spots are still open for banker volunteers to participate in 2018 Teach Children to Save Day. This year's event, the 20th annual, will take place on Tuesday, April 24th, with additional classes taking place throughout the week. Teaching the lesson is fun and easy, and no previous experience in necessary. Complete on-line training is provided (available after April 1st). Banker volunteers can register through the link below. Also, if any volunteers would like to give each child in their class their own copy of this year's book, The Great Investo and the Winning Ticket, the DBA can order discounted copies of the book for only $7.75 per book (that's 35% off the retail price) with free shipping! Discounted copies must be ordered by April 6th. Email Greg Koseluk - greg.koseluk@debankers.com - for more details.


Registration & Sponsorships Now Open for
DBA Annual Dinner May 17th, Hotel du Pont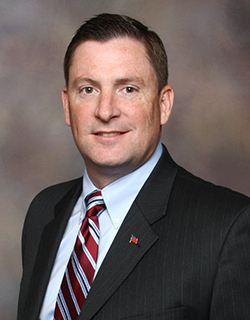 Registration is now open for the 123rd Annual DBA Meeting and Dinner, May 17th at the Hotel du Pont, Wilmington. Join Delaware's top bankers at this annual event at the historic Hotel du Pont with dinner in the elegant Gold Ballroom. Keynote speaker Lt. Col. Robert J. Darling USMC (Ret.), author of 24 Hours Inside the President's Bunker, 9/11/01. As a public speaker on crisis leadership and decision making, Bob has addressed numerous academic, government, and military organizations to include Harvard University's John F. Kennedy School of Government and as a guest lecturer on the subject of Crisis Leadership and Counterterrorism at the FBI National Academy in Quantico, Virginia. Sponsorships are available on numerous levels. Join the prestigious list of sponsors including: The Federal Home Loan Bank of Pittsburgh; Young Conaway Stargatt & Taylor, LLP; Ballard Spahr LLP; Connolly Gallagher LLP; Pepper Hamilton LLP; Richards Layton & Finger, P.A.; Potter Anderson Corroon LLP; Belfint Lyons & Shuman, P.A.; CAPCO; Santora CPA Group; Gunnip & Company CPAs; and, Weiner Benefits Group. Click on the link below for registration information! Sponsorships also available!


Supplement number 48 to the Commercial Bank Examination Manual is now available on the Board's public website





Supplement 48 includes a number of revisions including: Energy Lending - Reserve-Based Loans; Other Real Estate Owned; Dodd-Frank Act Company-Run Stress Testing for Banking Organizations with Total Consolidated Assets $10−50 Billion; Prompt Corrective Action; and, Review of Regulatory Reports.


Support Financial Literacy in Delaware with AmazonSmile - Triple Donation Rate: Now Though March 31st



3x your impact! Amazon is tripling the donation rate on your first smile.amazon.com purchase - through March 31! Go to smile.amazon.com/ch/22-2549908 (the link below) and Amazon donates to Delaware Financial Education Alliance. Tens of millions of products on AmazonSmile are eligible for donations. You will see eligible products marked "Eligible for AmazonSmile donation" on their product detail pages. You use the same account on Amazon.com and AmazonSmile. On your first visit to AmazonSmile (smile.amazon.com), you need to select Delaware Financial Education Alliance (because of character limits we're actually listed as "Delaware Financial Education Allian") before you begin shopping. AmazonSmile will remember your selection, and then every eligible purchase you make at smile.amazon.com will result in a donation.


Young Conaway 2018 Annual Labor and Employment Law Seminar - April 12th

Please join Young Conaway's Labor and Employment attorneys at the Chase Center on the Riverfront in Wilmington, DE on April 12, 2018 for the 2018 Annual Labor and Employment Law Seminar. This all day event will begin at 8:00 AM with a networking breakfast. The sessions will provide both in-house counsel and human resources professionals with the latest developments in labor and employment law.
Richards Layton Announces Its
Newest Members of the Delaware Bar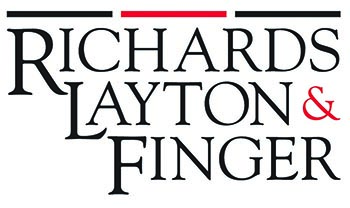 Richards, Layton & Finger is pleased to announce that four associates of the firm were admitted to practice in the State of Delaware in a ceremony today in Dover. The associates newly admitted to the Delaware bar are Travis J. Cuomo, Sara M. Metzler, Kevin M. Regan, and Christian A. Truman. "We proudly welcome our newest members of the bar and look forward to the contributions they will make to our clients, our firm, and our community," said Gregory Varallo, president of Richards Layton. "Each one of them is a valuable addition to our firm, and I know they all share our enduring dedication to service and excellence."
Gordon, Fournaris & Mammarella
Announce Promotions and Additions

Gordon, Fournaris & Mammarella is pleased to announce the following promotions and additions to our firm: Andrew J. Rennick, Director; Paul H. Ostien III, Director; Charles P. O'Brien, Director; Robert V.A. Harra III, Director; Mark P. Gordon, Associate; Patrick J. Rohrbach, Associate.
Pepper Hamilton Alert: Fifth Circuit Vacates Fiduciary Rule, Creating Circuit Split; Headed to Supreme Court?

On March 15, in Chamber of Commerce v. U.S. Department of Labor, No. 17-10238 (5th Cir. March 15, 2018), the Fifth Circuit Court of Appeals struck down the Department of Labor's (DOL's) fiduciary rule in a 2-1 decision. The majority vacated the rule after finding that the DOL exceeded its legal authority by expanding the definition of "investment advice fiduciary" beyond the meaning that Congress plainly intended. When the intent of Congress is clear, "that is the end of the matter[.]" Chevron U.S.A., Inc. v. Natural Resources Defense Council, Inc., 467 U.S. 837, 842 (1984).
Ballard Spahr Alert: D.C. Circuit TCPA Decision Gives Industry Partial Victory, but No Certainty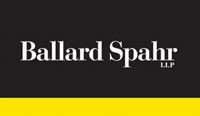 The decision last week by the U.S. Court of Appeals for the D.C. Circuit on petitions seeking review of the Federal Communications Commission's 2015 Declaratory Ruling and Order implementing the Telephone Consumer Protection Act (TCPA) represents a partial victory for the industry. In the decision, the D.C. Circuit reversed the FCC's guidance on the definition of an automatic telephone dialing system going back to 2003, leaving only the TCPA's statutory definition. That definition does not, on its face, include predictive dialers. The decision creates some uncertainty about TCPA liability for calls to reassigned numbers. In addition, callers continue to face the challenge of capturing revocations sent by consumers using methods other than those prescribed by the caller.
| | |
| --- | --- |
| | For more information on DBA programs and events visit www.debankers.com or click on the logo at right to redirect to our website. |


Delaware Bankers Association
8 W. Loockerman Street
Dover, DE 19903